20 Gift Ideas for the Welder In Your Life (Updated in 2023)
Last Updated on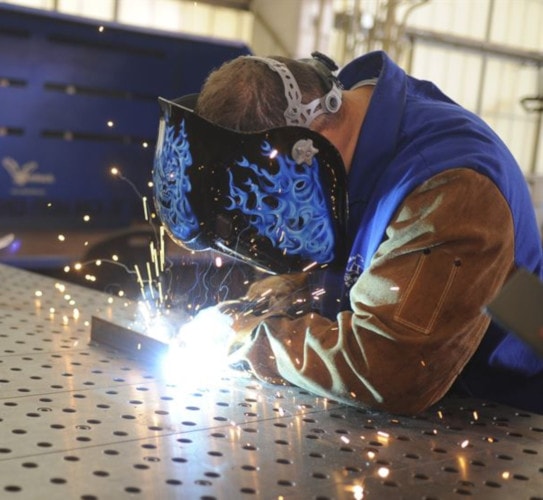 Welders work hard and sweat hard, and they deserve something special occasionally, so they don't forget how awesome they are. We know it can be difficult to think of the right gift when you're trying to surprise someone in a specialized profession, so we've put together a list of some great gift ideas for a welder. Prepare to be inspired to find the best fit for the welder in your life, whether for Christmas, birthdays, or even Rosh Hashanah. We know welders are complicated, so we've thrown the net wide to give you a good spectrum of ideas. The gifts below are ranked from most expensive to least expensive to make things easy.
20 Popular Gifts for Welders:
1. Chaise Lounge Swing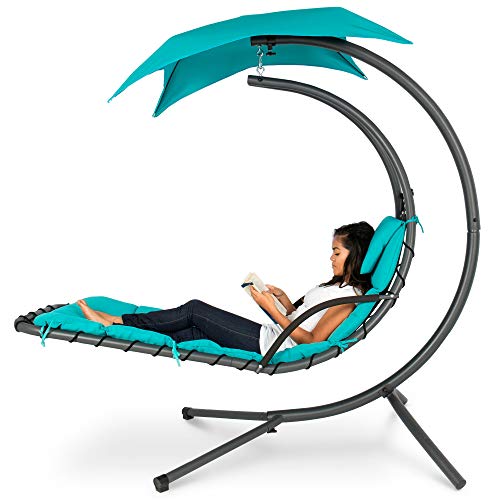 Your welder needs to take a load off after a hard day at work, and this hanging lounge chair is the perfect place to have a beer or a nice margarita. It doesn't get any better than this.
---
2. New Welding Helmet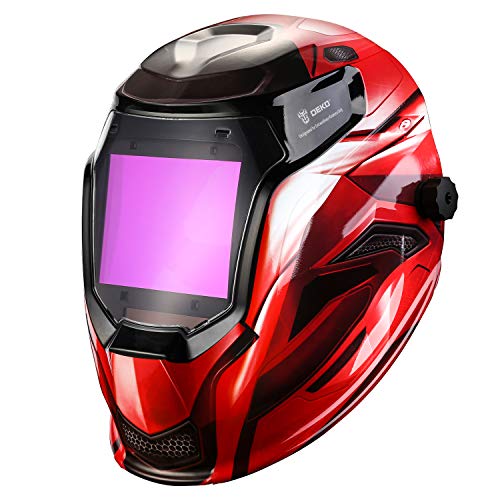 This helmet is lit, and we're not just talking about the LED display. It boasts some high-tech automatic darkening filter switches, manual control, and a design that will make your welder never want to take it off. You can also see our top 5 picks here.
---
3. Book on Welding
This book will be like the bible for any aspiring welder. It contains comprehensive information that will prepare the welder in your life for national certification and worldwide bragging rights.
---
4. Welder to use at home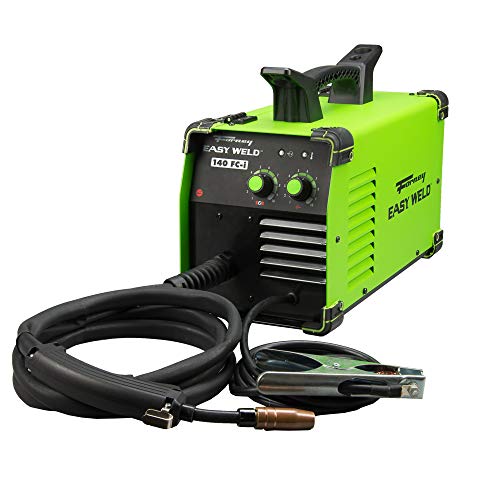 Your welder can bring their mad skills home with this portable welder. It's great for entry-level MIG welding or general use around the house, shop, or garage.
---
5. 3D Printer
Let's face it, your welder has a crafty, creative side, or they wouldn't be good at their job. Think of the geeking out they could do with this high-end 3D printer.
---
6. Flame Resistant Pants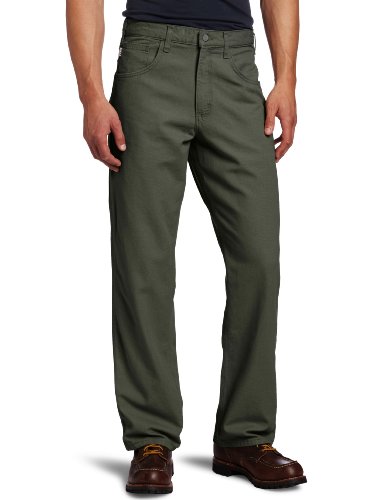 Despite all those dreams your welder probably has about showing up to work without pants, these flame-resistant duds should help them sleep easy knowing they're well protected at work. They're available in multiple colors and sizes.
---
7. Gear Pack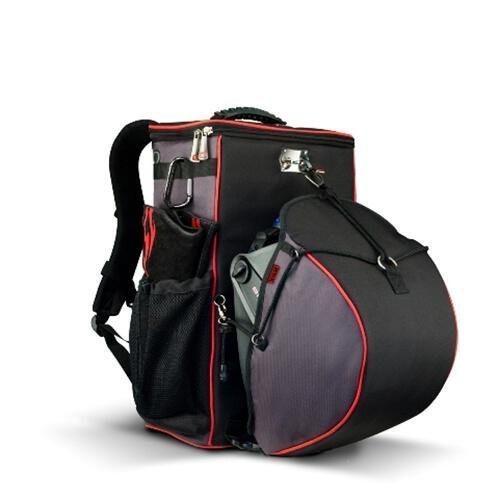 Now your welder can pack their tools in one handy spot with this Revco gear pack. It includes a helmet catch and plenty of pockets to stash cookies and other important items.
---
8. Mythbusters: Collection 1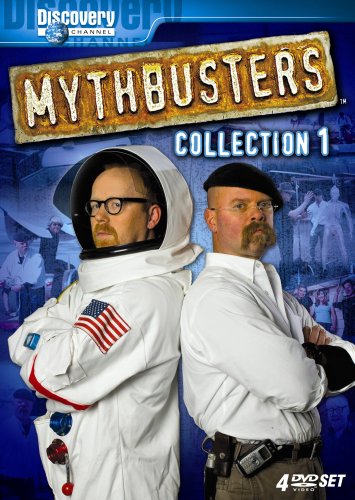 Jamie Hyneman and Adam Savage blow the lid off common myths by putting them to the test in this popular Discovery Channel series. The best part? They do a lot of welding to get to the bottom of their mysteries.
---
9. Welding Jacket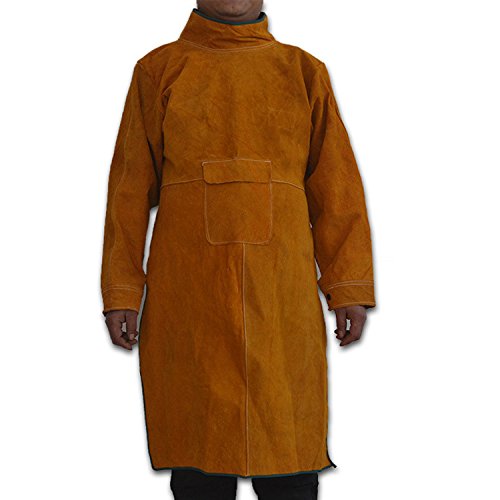 This might make your welder look a bit like a friar, but it will also protect them from dangerous heat and sparks. It buckles in the back to keep it snug and is available in one size. You can see our top 5 welding jacket picks here.
---
10. Fashionable welding jacket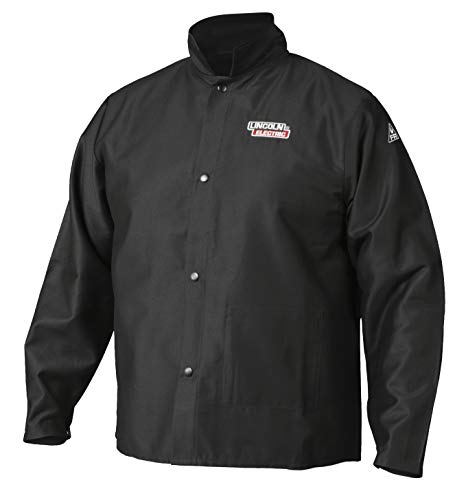 Make your welder look like they mean business in this sharp-looking flame-resistant jacket. It's even breathable to keep them cool while they're hard at work. It's available in multiple sizes.
---
11. Welding Safety Goggles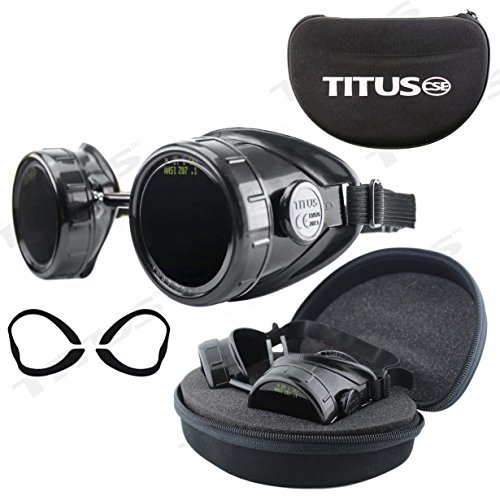 In keeping with the theme of protecting your welder's precious body parts, you might consider these awesome safety goggles. They come with easily interchangeable lenses to meet your welder's needs, and a handy carrying case to keep them in top-notch shape. You can see our top 5 picks here.
---
12. Firefly: The Complete Series
Wondering how this short-lived sci-fi masterpiece made it to the list? Actor Nathan Fillion, who plays the hero of the series, is a welding enthusiast. It's also a great show for the geeky welder in your life.
---
13. BBQ Grill Tool Set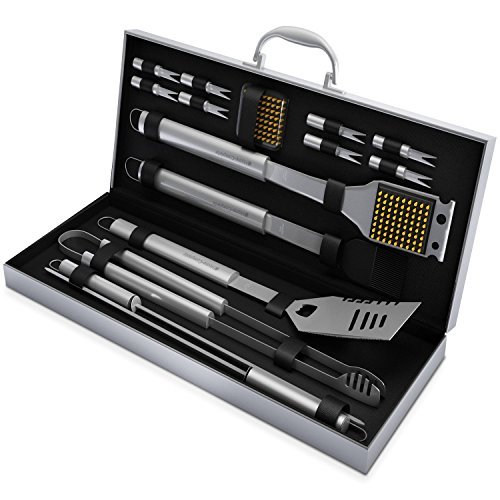 This isn't a stereotype, is it? Of course your welder loves to barbecue! Now they can do it in style with this sexy metal briefcase filled with everything they need for their ninja-like grilling skills.
---
14. Welding Gloves
This gorgeous pair of leather welding gloves will not only make your welder look cool, it'll keep their hands and forearms from burning, and unburnt forearms are a priceless gift. Your welder's arms will thank you.
---
15. Welder Shirt
It takes a godlike human to be a good welder, and this T-shirt expresses how impressive they really are. It comes in a variety of colors, shapes, and sizes for that ideal welder fit.
---
16. Another Welding Shirt
When someone asks about your welder's day, chances are they can boil it all down to this one snarky phrase. This shirt is perfect for the welder with a goofy side, or for someone who isn't great with grammar.
---
17. BBQ Cookbook
Your welder is no stranger to heat and probably no amateur around the grill. This excellent guide to all things grilling will get your welder fired up about dinner.
---
18. Welding Cap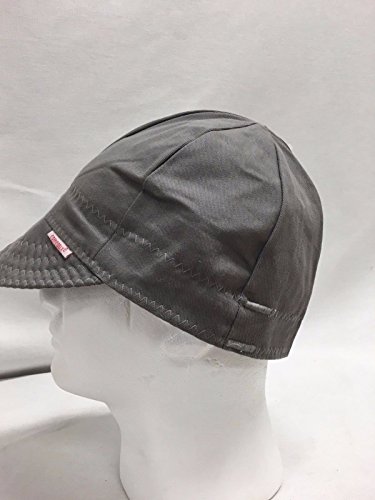 This comfy cap is both sharp and practical for the welder in your life. It protects the ears and neck to keep your welder in one piece and their hair in one shape. You can also see our rundown of the 8 best welding caps here.
---
19. Welding Wall Art Prints
These steampunk-style welder prints will make the walls pop in any man cave or workshop. They feature illustrated diagrams set on old-timey paper to make them look a little medieval.
---
20. Funny Welder's Mug
If you know your welder well enough, you may find the logic on this mug a little flawed, but chances are they'll sip from it with a little swagger.
---
Final Thoughts:
Now that we've made the gift scouring a bit easier, hopefully, you've found some great ideas or at least a little inspiration. Don't be afraid to think outside the box when it comes to choosing the right gift for your welder. Good luck with the search!