9 Christmas Welding Projects to Try Today (With Pictures and Videos)
Last Updated on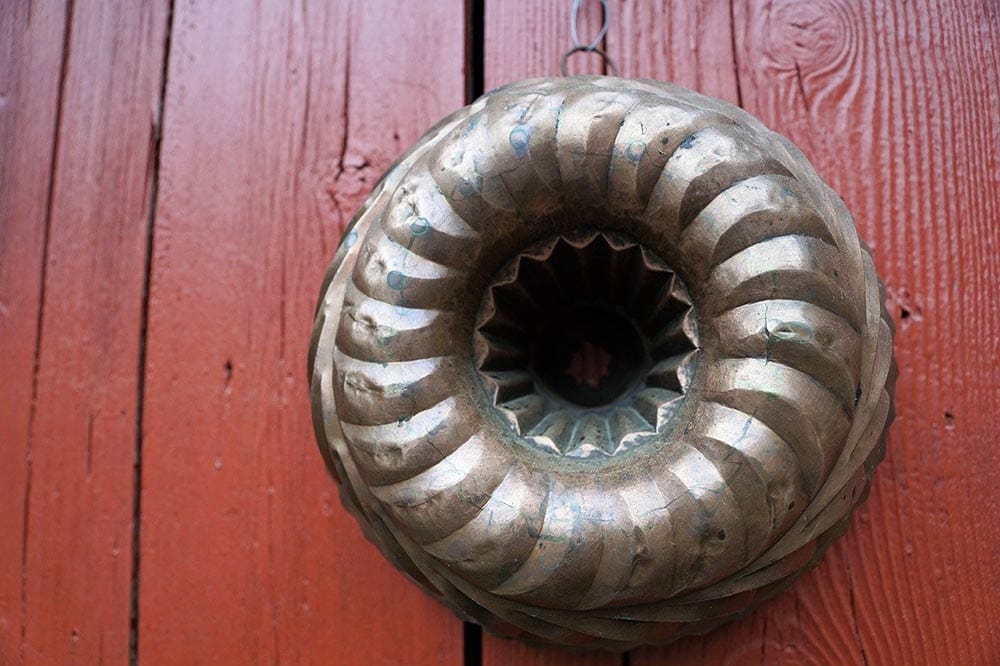 If there's one thing most people don't like, it's tacky (no pun intended!) Christmas ornaments and decorations. So, you can either deck the halls with boughs of holly or some steel. In this list, we've tried to provide you with some projects of varying difficulty that will spice up your home for the holidays.
The 9 Christmas Welding Projects Are:
1. Christmas Tree
| | |
| --- | --- |
| Materials: | Rebar, sheet metal |
| Tools: | Saw, welder, grinder |
| Difficulty: | Easy |
These Christmas trees are made of rebar that is cut and tacked together. The top two pieces are triangles, while the sections below the top are essentially triangles that are not fully closed. They appear more trapezoidal with the same angles as the top triangle. The same pattern is replicated and tacked to the sides in the middle of the first frame so that it fits perpendicularly. This provides additional support. Powder coat and paint the tree, and you have a great yard decoration for the holidays!
---
2. Gearhead Holiday Wreath
| | |
| --- | --- |
| Materials: | Tubing, pistons, exhaust valves, spark plugs, valve springs, nuts, bolts, wrenches, plate |
| Tools: | Welder, tubing roller, bandsaw, plasma table, sheet metal brake, vise |
| Difficulty: | Difficult |
Mechanical enthusiasts are of a particular sort. Somehow, they can find beauty in a project like this. It's probably not something you want to hang on your front door in the holiday season unless you want to be in the doghouse. The base of this wreath is formed from bent tubing. After bending and tacking it up, drill a hole in the side so gas and heat can escape when welding. Mount the pistons with bolts through the tubing. Then, it's just a matter of getting all your other pieces welded to it.
---
3. Miniature Horseshoe Trees
| | |
| --- | --- |
| Materials: | Horseshoes |
| Tools: | Saw, welder, grinder |
| Difficulty: | Easy |
Cut segments of horseshoes for the branches so that they fan out. The tree's skirt is the horseshoe with the heels cut off, and the trunk is a small segment. The base that holds the whole structure up is an entire horseshoe with a segment fit up across the middle, and the tree is welded to it. Be sure to clean your horseshoes after you cut your pieces. That way, you won't have to grind and clean as much in order to paint.
---
4. Horseshoe Reindeer
| | |
| --- | --- |
| Materials: | Horseshoes |
| Tools: | Welder, Grinder |
| Difficulty: | Easy |
What better complement to your horseshoe tree than a horseshoe reindeer? Unlike the Christmas trees, you don't have to do any cutting to weld this. The heels on two horseshoes act as the four legs. The body is made by welding the heels of two horseshoes together, almost like a peanut shape. The head is a whole horseshoe as well, and of course, the antlers are not hard to imagine if you look at a horseshoe!
---
5. Simple Metal Tree with Lights
| | |
| --- | --- |
| Materials: | Round Stock, Decorative Durable Paper, Glue |
| Tools: | Saw, welder, grinder |
| Difficulty: | Moderate |
The main structure of this tree is composed of a few pyramids made of round bar. Since the round bar is relatively small in diameter, the welding will be pretty minimal. Once you've welded your round bar pyramids, you can cut your paper to glue it to the three faces of your pyramid, leaving the bottom open. Once you've done that, you can run lights through them and stack them carefully.
---
6. Aluminum Sled
| | |
| --- | --- |
| Materials: | Aluminum Sheet, Tubing |
| Tools: | Shear, Brake, TIG Welder |
| Difficulty: | Difficult |
Okay, so maybe it doesn't snow where you are, but on the off chance it does, why not have this sled ready for some winter wonderland fun? The main pan is made of two pieces of aluminum. One is flat, and the other is curved. To get the sleek-looking lip at the top of the sled, which also serves as a great handle, use some aluminum tubing.
---
7. Flatware Ornaments
| | |
| --- | --- |
| Materials: | Flatware |
| Tools: | Torch, Hacksaw, MIG Welder |
| Difficulty: | Easy |
The great thing about cutlery is that spare pieces are almost always readily available. It's also versatile, and unless it is actually silver plated, it welds relatively easily with your standard MIG welder. Check out the example of the angel ornament here. The body is made from a handle and the wings are tines of forks that are heated and fanned out slightly. The head is a ring or washer, and the halo is made of wire which is attached to the head.
---
8. Log Splitter from Rebar
| | |
| --- | --- |
| Materials: | Rebar, Plate |
| Tools: | Welder, Grinder, Saw |
| Difficulty: | Moderate |
This holiday season, cozy up next to a fire fueled by wood split from your own log splitter. It is made mainly from rebar, but the splitter is a piece of plate. Two rectangular frames are the top and the bottom of the structure. The rebar needs to be thick because the splitter will take a beating. Since it will probably stay outside and be exposed to weather, it's a good idea to grind off all the rust with a wire wheel and paint it.
---
9. Reindeer from Horseshoes
| | |
| --- | --- |
| Materials: | Horseshoes, Washers, Spoon |
| Tools: | Welder, Grinder |
| Difficulty: | Easy |
This reindeer is just the head and antlers, which makes it a nice ornamental option for hanging on your wall, while the first one we saw would go great in the yard. The tutorial provided is detailed and simple to follow. Just be sure that when you tack up your pieces, they are all lying flat on the table. You don't want to hang this after you're done and have it uneven on the wall.
---
Conclusion
As with all welding projects or projects involving power tools, be sure you're wearing all of the required personal protective equipment. Some of the videos we've shown you don't exhibit the best safety practices, but that just shows that good craftsmanship doesn't equal safe work practices.
Other projects that you can try:
---
Featured Image Credit: photosforyou, Pixabay