How to Become a Certified Welder
Last Updated on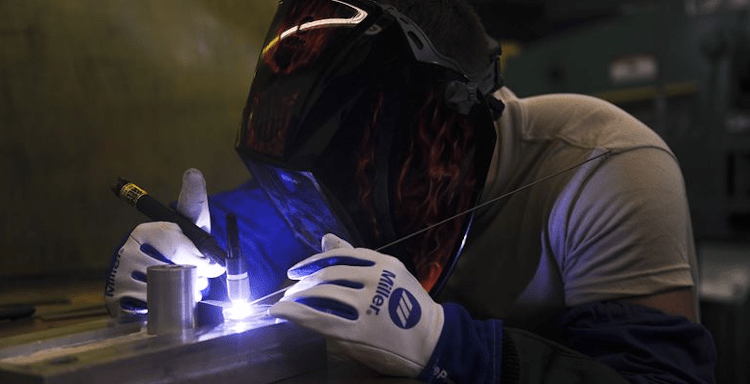 The welding industry is booming with opportunity, and getting certified as a welder is an excellent way to fast-track your career. Working as a welder is a path of constant growth in knowledge and ability, and the job itself is often full of exciting challenges. However, the process of becoming a certified welder is relatively easy when following the right steps, and it costs much less than other workplace certifications.
It's not always necessary to become certified. However, if you want welding success and a valuable portfolio for gaining a rewarding position in your favorite welding firm, obtaining certification is necessary. Follow these five steps and you will have welding certification for life.
Prepare Before Training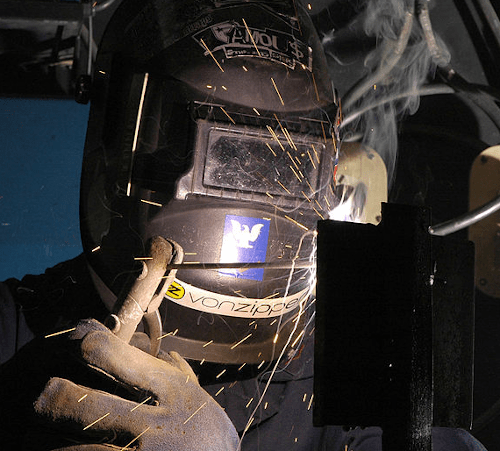 Before you take any steps towards gaining certification, it's best to find out what kind of welding you want to do. There is a range of different processes and a variety of industries to use them in. Doing some research on the options through information like our Top 10 Welding & Fabrication Business Ideas to Make a Profit article will help you gauge what kind of certification you want to get.
Trying out a few different kinds of disciplines through a welding class or with a welding friend is useful for getting a feel for each process. Talking to people about their experiences in different industries on forums like the Welding Web forum also helps in getting an idea of what direction to take.
Begin Professional Training
Once you've gathered an understanding of what career path you want to take, it's necessary to undergo welding certification training. This will ensure you understand what's necessary to pass the certification test and give you the resources to practice properly.
Training is helpful to get you up to speed for the exam itself, but it also gives you the knowledge and skills you need once you start working. It's one thing to run a few welds in your garage or at a course, but welding all day long for a company requires this specific training.
Click the link to read more about welding certification in your country:
USA
Canada
New Zealand
Australia
South Africa
England
Practice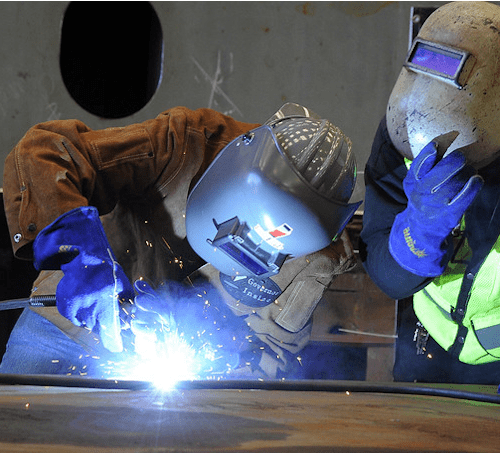 Once you've completed the training, it's crucial to practice lots before you take your welding certification test. The foundation of welding is not too difficult to learn, but transferring this knowledge and practical skills into the necessary ability to pass the exam takes time.
How much practice is needed will differ from person to person, and the training will give you clarity about the required welding level. However, it's better to over-prepare, as the tests are expensive, and you only have three separate opportunities to pass.
Private classes are a useful way to practice, but they're expensive and don't give you much time under the hood welding. Once you have some experience from the training, buying a MIG, TIG, or multi-process welder gives you the option to practice as much as you need without paying for further classes.
Having a personal welder will save you money in the long run compared to further training classes. Personal welders don't cost too much, and they give you the most opportunity to practice. You can also do DIY projects and start earning money on the side if you're confident enough to do other peoples' projects.
There is also sometimes the opportunity to enter low-level welding employment without certification while you're preparing. This isn't always achievable, but when it is, you have the highest advantage to improve your welding enough to pass. It's also helpful to have an income while you're practicing.
Take the Test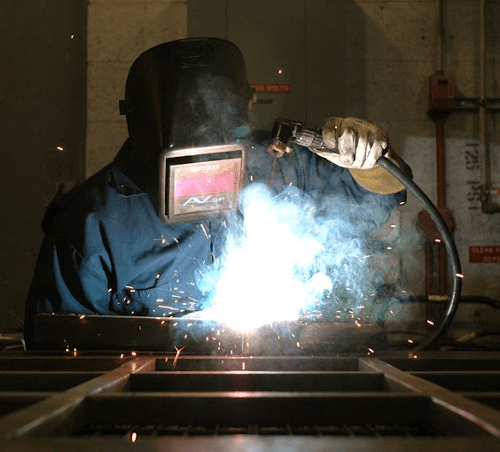 There are multiple different tests you can take to become a certified welder, and it may not be necessary for you to get certified in all disciplines in every position. This is why it helps to do prior research before you take any tests, so you can gain clarity on the best ones to get. You can only take one test at a time, but some tests cover multiple positions and processes.
Be aware that it's necessary to schedule a test before you can take it, which is helpful to give a specific date to work towards once it's booked. Mark it in your calendar, so you don't double-book or forget it's on, as the test is expensive and you don't want to pay twice.
The test is split up between a theory and a practical section, which are both required to pass the overall exam. The difficulty of the practical part will depend on the certification you're going for. However, it pays to prepare for the worst in both to ensure you pass.
Post-Certification Requirements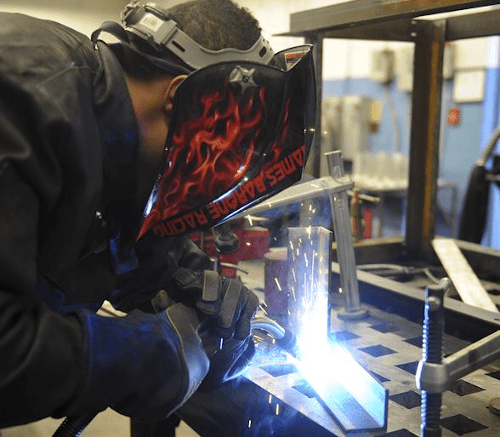 Once you pass the test, you can now weld for any company within the certification field. You will receive a welding certificate card that enables you to complete any weld in your certified range without legal complications or the need for further authorization. It is a significant responsibility knowing the kinds of critical welds you may be responsible for.
This responsibility lasts for a lifetime, but you need to renew your certification every six months. To renew it, you have to pay a fee and have your employer confirm that you are still welding to the standard the test requires. It's a simple process, but it's a hassle and costs further money.
If you leave the welding trade for a while without renewing the certification, you will have to re-take the whole test again. There is a sixty-day window after the six-month mark; otherwise, it's back to square one.
Conclusion:
Gaining your welding certification is one of the most exciting parts of entering the welding trade, as it opens the door to massive opportunities within the industry. Being certified means you can hold the responsibility of welding anything in the range of your certification without any supervision.
This can be a serious responsibility when it comes to critical welds that affect the lives and businesses of many people. It's not something to be taken lightly, but the satisfaction of having the skill to achieve this is highly rewarding. Your income bar is usually increased significantly because of it.
We hope you can find the success you need through a welding certification. If you follow these steps and don't take any shortcuts, you have a high chance of passing, and a world of welding fulfillment awaits.