How Much Do Welders Make in Texas? 2023 Statistics
Last Updated on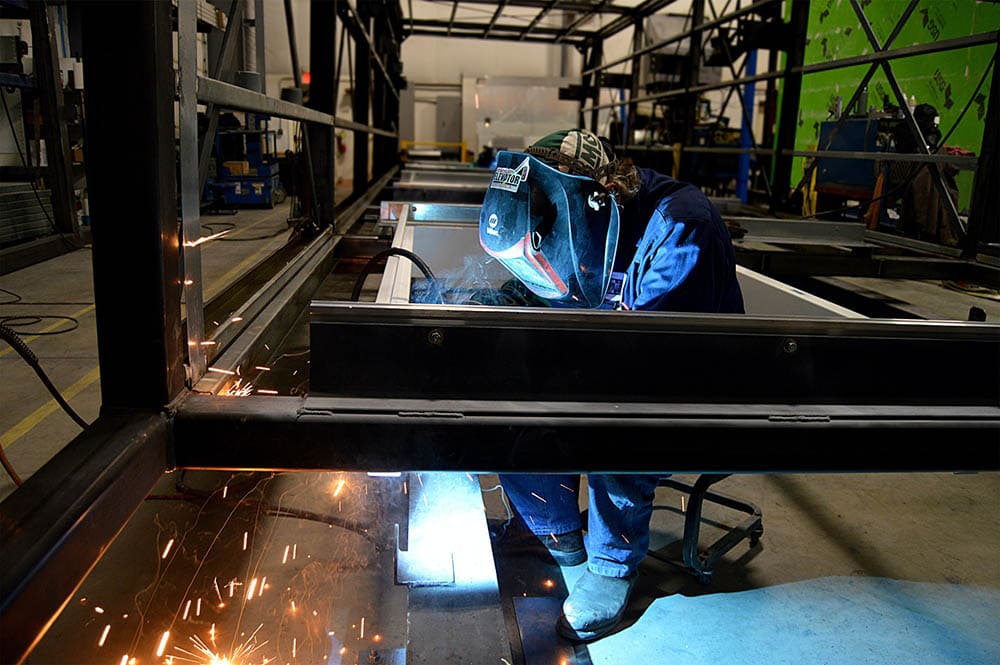 Texas is a great place to live out your welding career. The State is home to huge companies associated with welding, including Space X and General Electric, not to mention the myriad oil drilling operations in the Gulf of Mexico, which means there are plenty of welding jobs to go around.
However, everything comes down to numbers, and the main question is how much do welders make in Texas? Let's take a look at exactly how much you can earn as a welder, and depending on which circumstances you are likely to do so.
---
Average Welder Salary In Texas
The average salary for a typical welder in Texas is around $29,000 a year, which translates to roughly $14 an hour. Although statistics show typical welder salaries going all the way up to at least $45,000 and as low as $19,000, the average range is between $27,000 and $30,000.
The huge range in the salaries of a welder in Texas shows varying opportunities in the State. The opportunities vary with chances for an increase in pay depending on several factors such as skills, years of experience, and location.
While the state already carries some of the best pay for welders across America, some areas have better pay and more opportunities.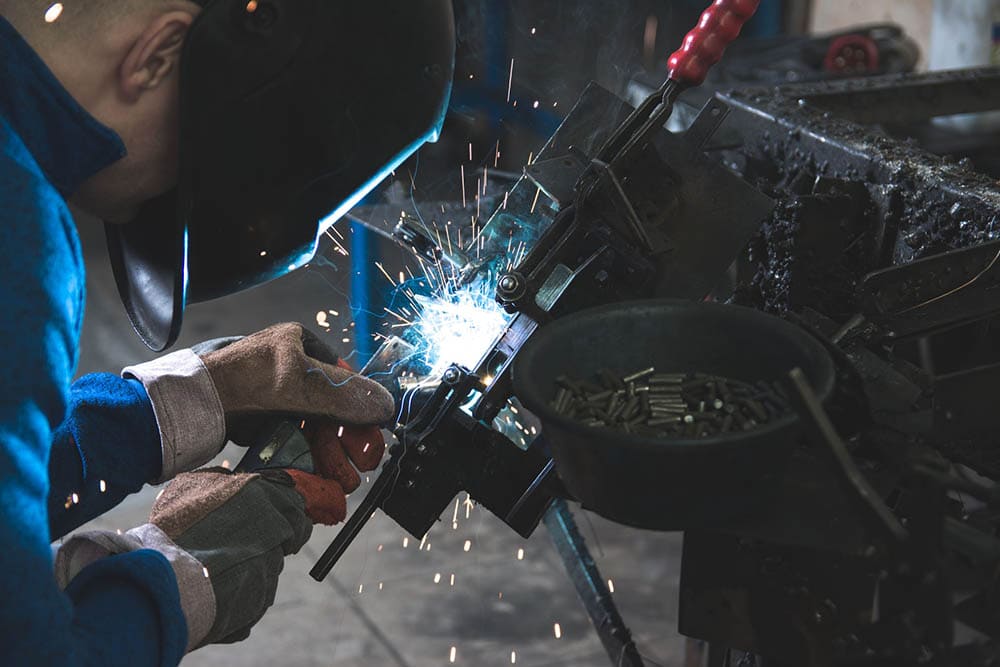 How Much Welders Make In Different Cities Across Texas
Some of the best cities to work in Texas include Midland and Houston, which boast more than 29% more in salary average compared to other cities.
Currently, Midland holds the highest demand for welders, with several companies actively looking for welders.
Looking at the level of competition on welder salaries in Texas, you get to see the huge opportunity available in the State and a great place for welders to start.
However, before deciding on the best place to settle down and start your welding career, it is important to balance the cost of living in the City and the salary potential it holds.
Here are the best-paying cities in Texas in terms of average annual salary and hourly wage.
| | | |
| --- | --- | --- |
| City | Annual Wage | Hourly Rate |
| Midland | $40,225 | $19.35 |
| Houston | $39,185 | $18.84 |
| Whitney | $38,383 | $18.45 |
| Leander | $37,827 | $18.19 |
| Cotulla | $37,506 | $18.03 |
| LaPorte | $37,228 | $17.90 |
| Wharton | $37,057 | $17.82 |
| Abilene | $37,052 | $17.82 |
| Kileen | $36,746 | $17.67 |
| Grand Prairie | $26,265 | $17.43 |
Union Welder Salary In Texas
Unions protect and insulate the welders from certain factors, including negligence, representation, security of wage, and inhibitory firing.
Generally speaking, Union Welders will earn more money than their non-unionized counterparts by roughly 20%.
As of October 2021, the average pay for a unionized welder in Texas stood at $35,467 a year. This is quite a safe figure considering that their average annual pay stands at $29,000, which shows just how much a union can help with your salary.
Union workers have seen salaries as huge as $74,000 a year, with opportunities left for growth and development as you move up the ladder.
There are around five top jobs for an unionized worker in Texas, including self-employed welder, per diem welder, pipeline welder, etc. these jobs pay higher than their non-unionized counterparts by at least 50% of the average typical welder in Texas.
Certified Welder Salary in Texas
As of 2021, a certified welder in Texas will receive an average of $41,690 a year, translating to at least $20 an hour. This is $800 a week and $3,700 a month salary. Salaries can go as high as $56,000 and as low as$23,000.
A certificate is a direct advantage in the welder's job market, and any additional skills will offer you more of a chance at a better-paying job.
---
The Best Paying Welder Jobs in Texas
Several job capacities including self-employment, director welder, and more will see you earn more than the typical welder in Texas. There are a couple of factors that predetermine this.
These jobs put the welder in a position to make between $20,000 and $31,000 more than their counterparts.
Let's take a look at some of these jobs.
1. Self Employed Welders
A welder can choose to work as a contractor and get paid on a job-to-job basis. This means they are only paid for work done. Unlike employees, the company is not responsible for their benefits, legal protections, or insurance, making it more expensive with fewer long-term attachments.
A self-employed welder can make up to $61,000 a year, which translates to around $29.5 an hour on average, with the prices rising to $120,000 a year and going as low as $35,000 a year. This shows other factors may come into play when negotiating payment.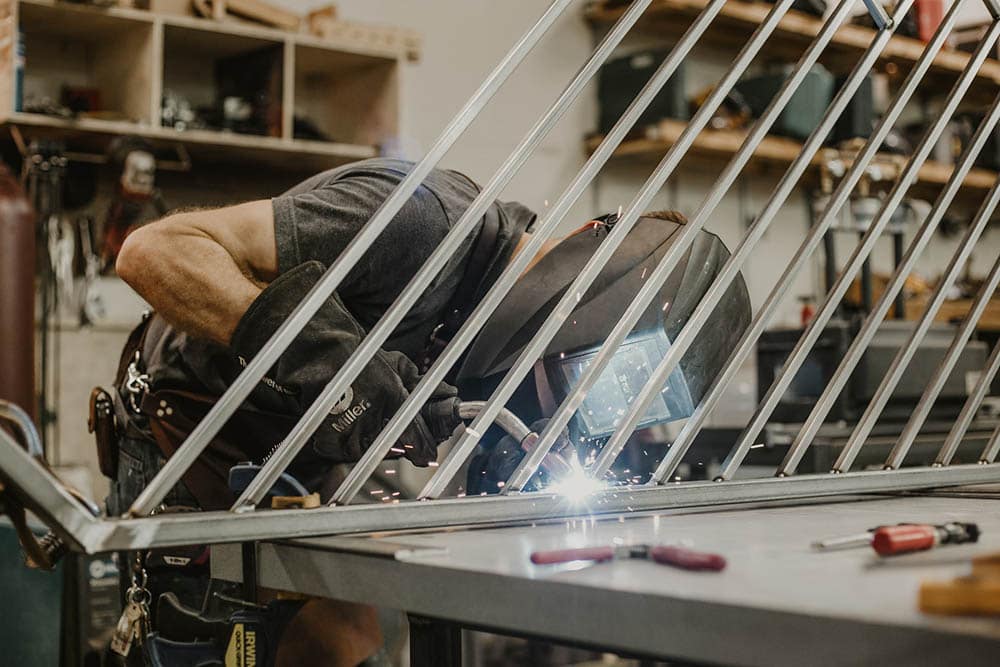 ---
2. Director Welder
A director welder may not earn as much as a self-employed welder, but they earn quite a lot compared to a regular welder.
Their average annual pay is $56,512, with an hourly rate standing at $27.
---
3. Work from Home Nuclear Welder
Nuclear welders are given the responsibility to work with pipes where there are nuclear components. Most f these types of jobs are either at a nuclear power plant or shipyards.
Statistics show that work-from-home nuclear welders earn an annual average of $56,347 at an hourly rate of $27.
---
4. Specialty Welder
After you have learned basic welding skills, you may decide to venture to a specific area of welding where you concentrate on one field, such as nuclear welding.
As is common, being a specialist is something that is in demand automatically makes you important, which translates to more dollars for your services.
A specialty welder can make an annual average salary of $54,000
---
5. Experienced Oil Rig Welder
We have all heard about the accidents that are prone to an oil rig, and with Texas having the highest numbers of oil rigs, it translates to a demand for oil rig welders. Whether you are skilled or not, you will get a good sum of money for your services, based o the potential risks you expose yourself to.
As an experienced oil rig welder, you can expect to get at least $53,460 annual average salary which translates to at least $25 an hour.
Some of the best companies to work for in Texas in terms of payments include:
Commscope which can earn you up to 8 an hour
Bechtel can earn a welder up to $49 an hour
McDermott, who will earn you at least $43 an hour
Toyota, which can get a welder up to $40 an hour
XL Specialized Trailers can earn you up to $38 an hour.
Is Welding a Worthwhile Career in Texas?
With more welding jobs than anywhere else in the State, Texas is the best place for a welder to make a decent living and enjoy an unrivaled job guarantee. Due to the oil and petroleum boom, the State has seen numerous pipe welding jobs become increasingly available.
The demand for welders is so high in Texas to the point that most corporate owners have to assign armed guards to prevent other companies from poaching the welders away to other sites.
The Lone Star State has seen wages increase by over 40%, with welders in Texas earning over eight percent more than their counterparts in other States. To put this in perspective, according to Zip Recruiter, the Nationwide Bureau of Labor and Statistics, the annual wages for a welder in other States is around $19,420, while in Texas, it is more than $25,000 a year.
---
Final Thoughts
If you choose to be a welder, there are a whole lot of ways you can increase your skill and earn more. Plus, there is much wiggle room for how much you can make depending on what you know. Do some proper research and see the best way to make an edge for yourself with the little you know, and find out how you can make yourself even more attractive for the job market. Generally, if you are in Texas you stand a good chance of earning more and bettering yourself.