How to Join a Welding Union: Pros, Cons & Guide
Last Updated on
Once you settle on welding as a career, you can either ride solo or join a union. Both paths have their highs and lows. Before making the decision, consider your experience, skills, certification, and portfolio in the industry. Should the merits of joining a union override sole proprietorship, the next step would be finding the most befitting union to join.
Becoming a Union Welder
1. Certification
The requirements you will need vary from union to union. However, they all start with an appropriate Amazon Web Services (AWS) certification, which is open to anyone with a talent for welding, with or without prerequisite courses or certifications. Once you get this certification, you can go to the next step.
2. Find the Ideal Union
The next step would be researching the various local unions available and the most appropriate ones to your area of specialization, such as ironworker's unions, boilermakers, and pipefitters. Each union has unique requirements, as others are stricter than others. However, bear in mind that most associations that require high standards to join often have the best benefits.
3. Apply and Join
Then submit your application and membership fee to join.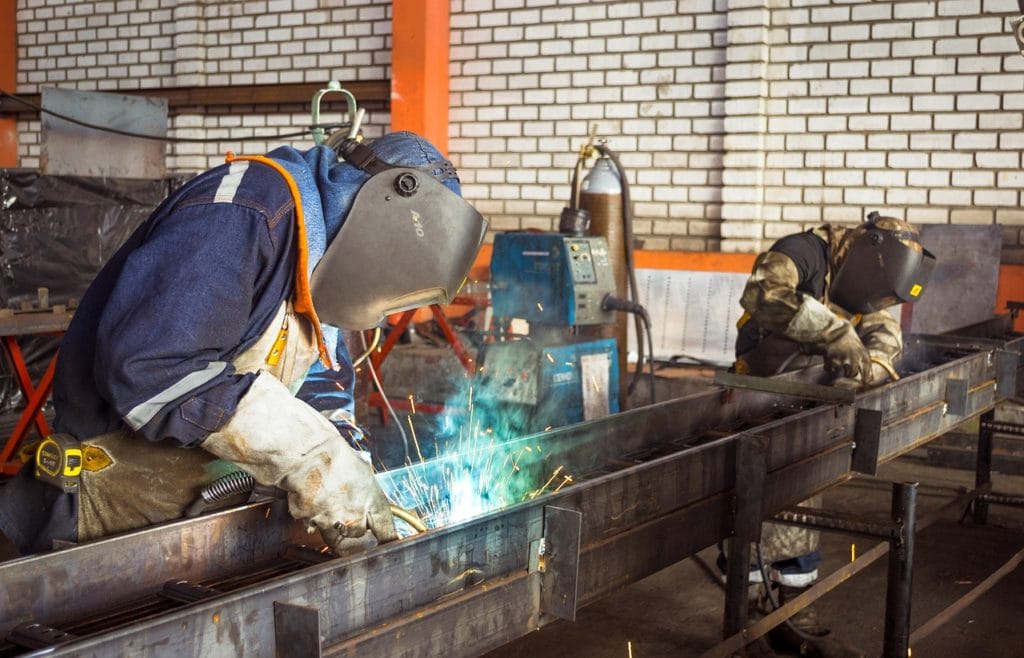 What Kind of Union Should a Welder Join?
As mentioned above, there are various unions available for you to choose from, depending on your area of specialization in the welding field. These include:
Plumbing and Pipefitters unions. These specialize in pipe welding, ranging from domestic use and industries to large public supply lines. An example is the United Association.
Boilermakers. These unions work with metal structures subjected to high temperatures and pressures, such as The International Brotherhood of Boilermakers, Iron Shipbuilders, Blacksmiths, Forgers, and Helpers (IBB).
Ironworker's Unions. These unions work on all types of structures, including bridges, schools, stadiums, and vehicle manufacturing. An example is The International Association of Bridge, Structural, Ornamental, and Reinforcing Iron Workers Unit.
What Are The Educational Requirements to Join a Welding Union?
Welding unions select their members depending on their standard of expertise. The more experienced you are, the higher the approval rate. Usually, welding schools offer a combination of theoretical training and practical experience, which is an immense boost to anyone who chooses to be a part of a professional welding union.
In most schools, welding courses last around 6 months, after which you will graduate and then sharpen your experience and skills.
Advantages of Joining a Welding Union
Increased wages
Better healthcare and safety conditions at work
Community benefits
Retirement benefits
It is hard for members to be dismissed from the union as compared to "at-will" employment
Disadvantages of Joining a Welding Union
Greater rewards for individual performance or contribution as compared to the shared rewards in unions
The best person for a job may be neglected and the opportunity passed over to a senior member, which limits an individual's professional growth
Members may be given a job they have no interest in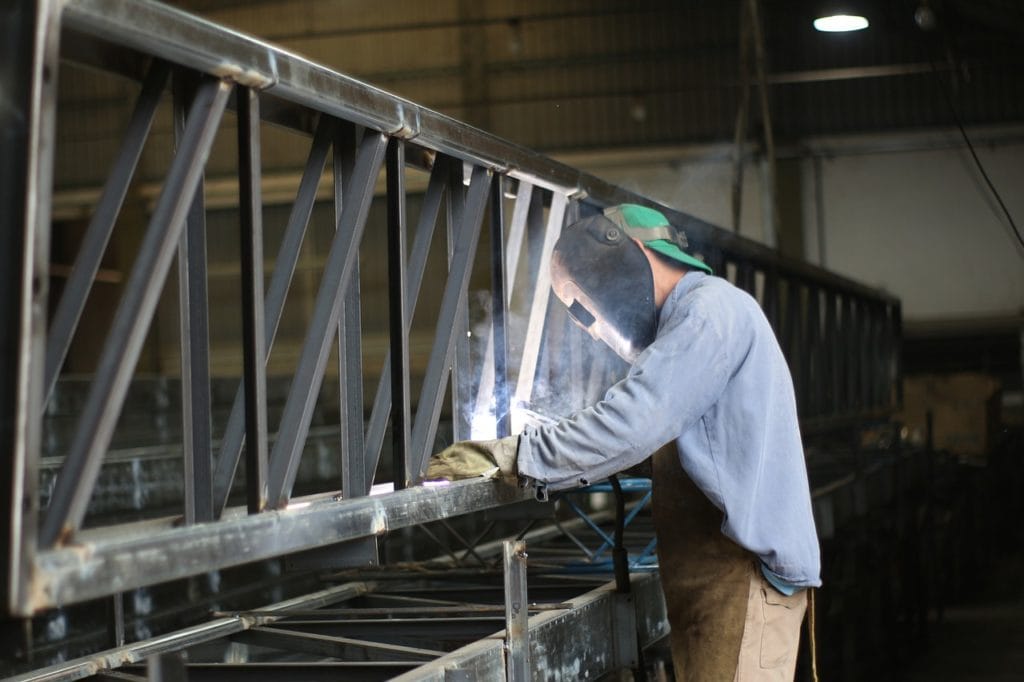 FAQs
What are the duties of a union welder?
The duties assigned to you will depend on the kind of union you will be in.
Pipefitters' union: These welders aid in designing, constructing, and installing high and low-pressure steam and hot water systems, refrigeration, and fuel piping. They are also required to interpret plans and follow blueprints.
Ironworkers' union: They work in challenging work environments, often at high elevations, and need a good sense of balance and alert to danger. They build structures and reinforcements, perform rigging and move big machinery.
Boilermakers' Union: Their duties include building, maintaining large tanks, interpreting blueprints, maintaining large piping systems, and erecting steel beams and columns.
What is the average salary of a union welder?
Union workers generally earn more than non-union employees. In the United States, the average salary of a union welder is $69,270. However, this figure may change depending on the location, type of risks, and brainpower required by the job.
Are there welding unions near my location?
Welding unions are present globally. Research and settle with the best.
---
Final Thoughts
Welding is a vast field with various unions offering membership to individuals who wish to join, depending on their area of specialization. If you choose to be a member of a union, you will reap benefits such as better working conditions and job security but at the expense of a little freedom.
We hope that you have enjoyed our guide explaining how to join a welding union.