The 17 Best Welding Schools & Colleges in USA (2023)
Last Updated on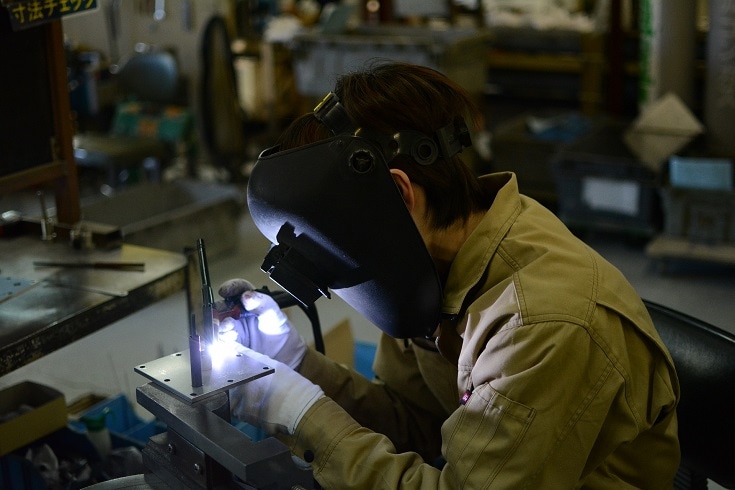 With over 488,000 projected job openings in the field by 2028, welding is a career with plenty of opportunities for employment and it just keeps growing. Welders are in demand throughout many different industries, including automotive, aerospace, building and construction, even the military. With welding education, you could have a career as an assembler, manufacturing welding technician, a welding inspector, in robotics repair and maintenance, technical sales, or one of many other specialized welding areas.
The median annual salary for welders is just over $40,000, but with so many opportunities for specialization, you could see an annual salary in the six figures in a career as an industrial pipeline welder, an underwater welder, or even a military support welder. Of course, the first step down any of these career paths is to get a degree or certification in welding from an accredited school or college. The following 17 schools and colleges are some of the best to prepare you for your career in welding and help you take the first steps towards gainful employment.
The 17 Best Welding Schools & Colleges in the USA
1. The Lincoln Electric Welding School
Cleveland, OH | 216-383-2259
Offering eight standard courses and advanced courses in welding, The Lincoln Electric Welding School is a specialty school that deals only with welding and will prepare you for a successful career in the field. Lincoln Electric is one of the biggest names in welding equipment, so it's no surprise that they're also one of the best welding trade schools.
Only well-trained and highly qualified instructors will be teaching you here, and you'll get plenty of supervised, hands-on training while you're here. When you complete your course, you'll get a graduation certificate that carries Lincoln's respected reputation. This can be a great stepping stone to help you to land one of the best jobs in the welding industry. At Lincoln Electric Welding School, you'll learn everything from the basics in Intro to Welding, to advanced welding techniques such as submerged welding. Their comprehensive program is sure to prepare you for a lifelong career as a master welder.
---
2. Hobart Institute of Welding Technology

Troy, OH | 1-800-332-9448
Hobart is another big name that's well-respected in the welding world. They're known for producing high-quality welding equipment, but that's not all they do in the field. The Hobart Institute of Welding Technology is their welding school that has over 80 years of experience teaching welding. They are a specialty school for welding and they don't teach anything else, which is part of why their reputation has a global reach.
With their industry-leading curriculum, you'll be able to finish in less than a year and get your certificate that's accredited by the American Welding Society. What's more, they offer employment assistance to their graduates to make sure you have the opportunity to use your newfound welding skills in a professional manner, turning your schooling into a viable career. Whether you want individual courses or an entire 24-week program, Hobart Institute of Welding Technology is a great school to prepare you for a satisfying career in welding.
---
3. Advanced Welding Institute
South Burlington, VT | 802-660-0600
Eagle River, WI | 715-337-0122
The Advanced Welding Institute offers accelerated programs that are packed with hands-on training to give you the best education that will prepare you for your new welding career. You'll get personalized attention to make sure each student has the tools they need to excel at the highest levels. Each day, you'll spend eight hours or more in the welding shop, a modern training facility that's built to teach you in the most immersive way possible.
Small class sizes with a low student-to-teacher ratio ensure that you'll get plenty of personalized instruction to help you improve at a fast rate. Offering 15 and 24-week full-time welding programs and certifications from AWS, ASME, and API, you'll get the education you need to be competitive in the industry. Once you graduate, they'll even help you with job search assistance so that your skills won't go to waste.
---
4. Modern Welding School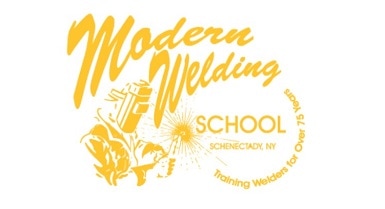 Schenectady, NY | 800-396-6810
Accredited by the ACCSC, the ASME, and the AWS, your certification from the Modern Welding School is sure to open a lot of doors for you. Offering full-time programs during the day as well as part-time evening programs, you'll get educated in all different types of welding with a schedule that will fit your life.
The full-time program is 30 weeks and 900 hours, while the part-time evening program is 45 weeks and 665 hours. By the time you finish, you'll be well-versed in such welding techniques as acetylene welding, structural welding, pipe welding, MIG, TIG, and more. They also offer various workshops to help take your education beyond the certification and ensure you're never missing out on the latest and greatest improvements in the field.
---
5. Welder Training & Testing Institute
Allentown, PA | 610-820-9551
With accreditations from the ACCSC and the American Welding Society, the Welder Training & Testing Institute is one of the best places to get your welding certifications and be recognized by potential employers. They offer a variety of programs and certifications, depending on what you want to study and what industry you'd like to pursue a career in.
Their Welder Fitter course is their primary career-level program and requires 900 hours to complete. It's perfect for beginners with little or no welding experience to get the education necessary to get hired in a welding career. The Combination Welding program is a bit shorter, 740 hours, and doesn't include some things like blueprint reading and pipe fitting. They also offer advanced welding technique courses to take your professional skills to the next level with a specialization.
---
6. Tulsa Welding School

Tulsa, OK
Jacksonville, FL | 855-237-7711
Houston, TX
With three different campuses covering the US, the Tulsa Welding School is the largest in the country. Their seven-month professional welder program is available in both Tulsa and Jacksonville, and it consists of 80% hands-on welding experience. You'll spend just one day a week in the classroom. The rest of the time, you'll be learning from experienced professionals while performing the welds yourself in a controlled environment.
Flexible class schedules help you fit your education into your busy life. You'll cover all the major types of welding including structural welding, pipe welding, MIG and Flux core welding, and TIG welding, plus much more. At the Texas campus, you can complete the Welding Specialist program. When you finish any of their welding programs, you can get an American Welding Society (AWS) accredited certification, showing future employers that you know your stuff and took the time to get the most respected certification you could find.
---
7. Davis Applied Technology College
Kaysville, UT | 801-593-2500
With a 72% placement rate following the completion of the Welding Technology program at Davis Applied Technology College, you're very likely to have a welding career right out of school. Their certifications are accredited by the American Welding Society, so your time is well spent knowing that future employers will look at your certifications with the respect deserved of an AWS-accredited graduate.
You can learn all kinds of welding here, including gas metal arc welding (GMAW), flux core arc welding (FCAW), shielded metal arc welding (SMAW), gas tungsten arc welding (GTAW), and many more. Since they're a technical institute, your specialized welding certifications will hold extra weight, but not as much as if they came from a welding-only school.
---
8. Wichita Area Technical College

Wichita, KS | 316-677-9400
If you're eager to get out into the world and start making your living with welding, then the Wichita Area Technical College will help you get there with either an Associate of Applied Science (AAS) in welding or a Technical Certificate (TC). You have the option of three different welding programs to choose from, depending on how much time you want to invest in your education.
The quickest path is the Welding Fast Track program which will earn you a TC in welding in just 19 credit hours. You can earn a TC in their full welding course with 46 credit hours, and to get your AAS will require 62 credit hours. WSU Tech has an accreditation from the Higher Learning Commission, and their welding programs also carry the American Welding Society accreditation which will help you find employment in the welding industry.
---
9. Reid State Technical College

Evergreen, AL | 251-578-1313
Atmore, AL | 250-368-0166
With as little as two semesters of full-time attendance and 28 semester credit hours, you can get your Welding Technology short-term certificate from Reid State Technical College. But that's not your only option. If you want a more comprehensive program offering, you can earn a full Welding Technology certificate in Pipe Welding with four semesters of full-time attendance and 58 credit hours.
But if you want more than just a certificate, they also offer an Associate in Occupation Technology (AOT). This will require six full-time semesters and 77 credit hours, but you'll get a primary technical specialty in welding technology and a secondary in industrial electricity/electronics technology, fully preparing you for a lifetime career in manufacturing and building. You'll get a listing in the National Training Registry, and can also receive voluntary certification through the American Welding Society or the National Center for Construction Education and Research.
---
10. Mesa Community College
Mesa, AZ | 480-461-7000
Whether you want to earn a certificate and get to work or you want to spend a bit longer to earn your degree, Mesa Community College has a program to suit your interest. With just 15 credits, you can earn your Certificate of Completion (CCL) in welding technology. Alternatively, you can get a CCL in manufacturing welding after completing 26 credits. But if you'd like a degree, you can earn your Associate in Applied Science (AAS) in welding with 64-73 credits.
Either certificate will prepare you with hands-on learning for a career in welding, but if you get the AAS, you'll be prepared to pass the exams and earn certifications for welder performance qualifications through the AWS, ASME, and the API, or as an AWS certified welding inspector.
---
11. Warren County Career Center
Lebanon, OH | 513-932-8145
The Welding Technician program at Warren County Career Center is fully accredited by the Council on Occupation Education and will earn you the certifications you need to jump right into a full-time welding career with any major company. You'll be spending 600 hours to complete the entire curriculum, including 282 theory hours and 318 hands-on hours in the lab.
Once complete, you'll get American Welding Society structural certifications in TIG, MIG, and ARC welding processes. You'll also have the OSHA 10-hour General Industry Certification, American Heart First Aid/CPR Certification, and the Certificate of Program Completion from WCCC. This is a full-time program that will prepare you in every way for a long-term career in welding.
---
12. Universal Technical Institute
Avondale, AZ
Long Beach, CA
Rancho Cucamonga, CA |1-800-834-7308
Dallas, TX
Fort Worth TX
Houston, TX
With five campuses offering the Welding Technology Training Program from UTI, you'll get all the hands-on training necessary to pursue a career in welding in industries such as automotive fabrication and aerospace. The course is 36 weeks from beginning to end and includes comprehensive training developed with Lincoln Electric.
With 12 courses to complete, you'll learn GMAW, SMAW, FCAW, and GTAW, including how to weld flat, horizontal, overhead, and vertical positions for pipe, plate, and sheet metal. Once you complete your courses, you'll earn your Associate in Occupation Studies, which will help you land a well-payed career in the welding field of your choice.
---
13. Arizona Automotive Institute
Glendale, AZ | 888-419-9440
As long as you have your high school diploma, GED, or equivalent, you can apply for the Combination Welding program from the Arizona Automotive Institute. With a focus on building skills that employers are looking for you'll get hands-on training from industry-experienced instructors. For individuals with busy schedules, their program allows for flexible hours to ensure that anyone can complete the course.
During the program, you'll learn many different forms of arc welding plus the technical knowledge needed to succeed in the welding industry. AAI is accredited by the ACCSC, so you can trust that completing their program will carry some weight for potential employers. Once finished, you'll also be prepared to take welding certification exams that meet the National Center for Construction Education and Research (NCCER) standards, but you won't get their certification through the AAI and they don't make any guarantees.
---
14. Elite Welding Academy
Cincinnati, OH | 1-888-272-3809
With a host of accreditations including the U.S. Department of Education, the Elite Welding Academy will prepare you for a career in commercial, industrial, and/or manufacturing industries. The Structural and Pipe Welding Program takes 1,000 hours to complete. It will prepare you for pipe welding, structural welding, and manufacturing welding in the commercial, industrial, and manufacturing industries. You can choose full-time day classes for 26 weeks or part-time night classes for 44 weeks to complete the program. The Manufacturing Welding program will prepare you for welding, structural welding, and manufacturing welding across industries. It requires 224 hours to complete and is only available at the South Point Campus. Both programs will earn you a certificate of completion.
---
15. South Georgia Technical College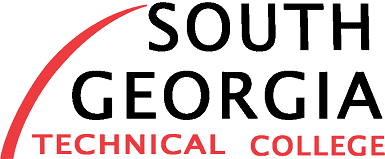 Americus, GA | 229-931-2394
Offering a diploma in welding and joining technology, as well as 11 other welding certificates, the South Georgia Technical College can help to prepare you to begin your welding career. They are an accredited school, so your certifications and diploma will have value when it comes time to get hired. To get a full diploma in welding and joining tech will require 54 semester credit hours and it will cover different types of ARC welding, plasma cutting, blueprint reading, and more.
---
16. Lincoln Tech
West Orange, NJ | 844-568-0130
With nine different campuses that offer welding technology training, Lincoln Tech is one of the more convenient schools to get your welding education from. With accreditations from the ACICS, ACCSC, NCCER, and the NEASC, you can rest assured that your learning is qualified to help you land a career in the welding industry.
You'll get hands-on training in several different types of ARC welding including flux core, gas tungsten, gas metal, and shielded metal ARC welding. What's more, you'll also complete the 10-hour OSHA-approved safety courses on plate metal, carbon steel plates, aluminum, and stainless steel, to ensure that you're fully prepared to enter the workforce upon completion of the welding technology program at Lincoln Tech.
---
17. Apex Technical School
Long Island City, NY | 212-645-3300
Combining classroom concepts and hands-on experience in the shop, the Combination Welding Technology program at Apex Technical School provides 900 hours of training to prepare you for entry-level positions in the welding industry. You'll learn a variety of processes such as gas and electric welding, automatic and manual cutting techniques, blueprint reading, pipe welding, tube welding, and more.
They're accredited by the ACCSC, so your certification will help you to land a starting career. But you'll still want to take things further and get a certification from the AWS if you want to really make the most of your career, and they don't offer it at this school.
---
Welding Schools Near Me
As you've seen from our list, the best schools for welding are spread out across the country, with many schools having multiple locations in different states. If you don't happen to live in one of the above mentioned areas but you're still interested in a welding school, fear not. There's likely to be an accredited welding trade school near you. In fact, many colleges, universities, community colleges, and vocational schools offer welding programs.
Finding a welding school near you is as simple as a Google search for "Welding schools near me". You're likely to find a wide range of programs to choose from. And just because they didn't make our list of the best schools for welding, that doesn't mean they aren't great programs.
Pipeline Welding Schools
Community colleges across the country offer certificates and associate degrees in pipe welding and pipefitting. Pipeline welding is a more specialized trade that requires more training and study. Pipeline welders who pass 6G pipe certification test can make some serious money. Many of the programs listed above have programs that lead to pipeline welding. Be sure to do your homework when applying.
Here's one welding academy that has a pipeline welding course:
Cal-Trade Welding School

Modesto, California | (209) 523-0753
---
Conclusion
There are many different schools you could attend to learn the art of welding. Whether you just want to earn your certifications and get to work, or you want to invest a bit more time in a more advanced degree, any of the above schools is a great place to start. But some of them are going to be more helpful in getting you gainful employment once you leave. The Lincoln Electric welding school is owned and operated by one of the biggest names in welding, and their name behind your certifications will look good to potential employers. Likewise, the Hobart Institute of Technology is another great name in welding, and getting your schooling from them will carry some weight for your resume.