How Much Do Welders in Arizona Make? 2023 Salary Statistics
Last Updated on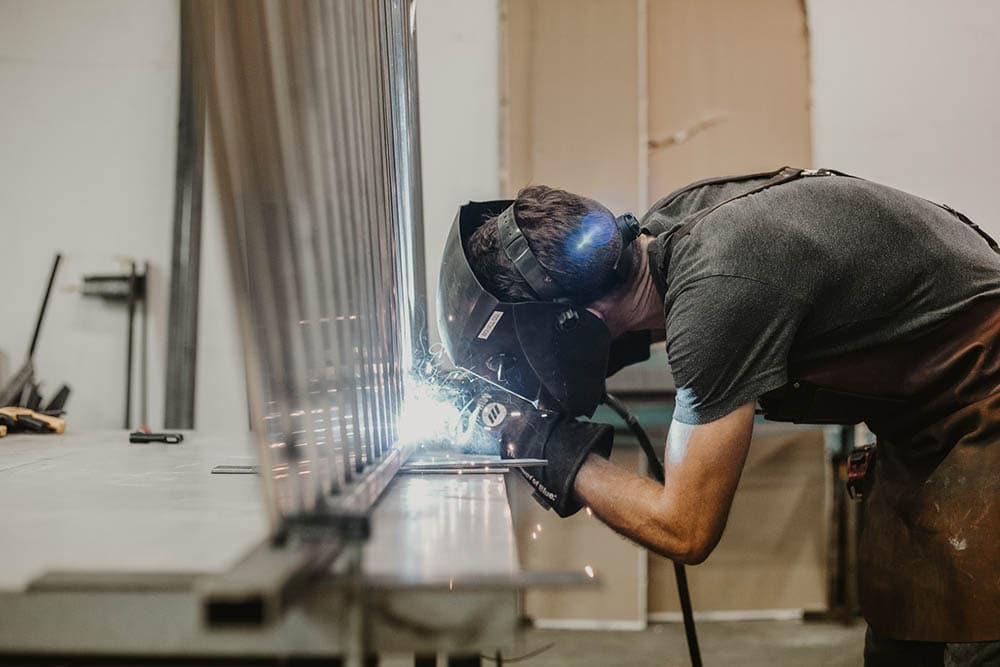 Welding is a hands-on job that requires dedication, effort, and even some risks. If you are willing to work hard, then this might be good for you. This profession allows you to work in construction settings in a variety of industries.
For first-timers in this career, it is critical to know that you can earn different amounts of money depending on experience and location.
In this article, we will give a breakdown of welder salary in Arizona. Keep reading.
---
How Much Can You Expect to Earn as a Welder in Arizona
The average salary for a welder in Arizona is $35,960 per year, according to Zip Recruiter. That means you can make around $17.29 an hour. However, this range falls between $20,441 and $45,993.
Welder salary in Arizona will depend on several factors. First, as with any job, is the amount of experience you have. If you have more years and tasks on your CV, you stand better chances of earning higher. That also applies if you work for large companies that pay higher salaries.
But what if you are a fresh graduate with no experience. Well, the next thing that would help is your location. Location will determine how much you make as a welder.
The reason for that is demand and supply. For instance, if too many people go after the same job, your chances of finding employment are not that great. On the other hand, if there is none to take the job, your chances of getting hired increase and you will earn more.
Lastly, the type of welding job will determine how much you will make. Some jobs in the welding sector pay higher compared to others. For example, careers like Pipefitting pay much better than other types of welding like MIG/TIG.
Many factors might affect your pay. That is why it is crucial to compute all the variables before settling on anything.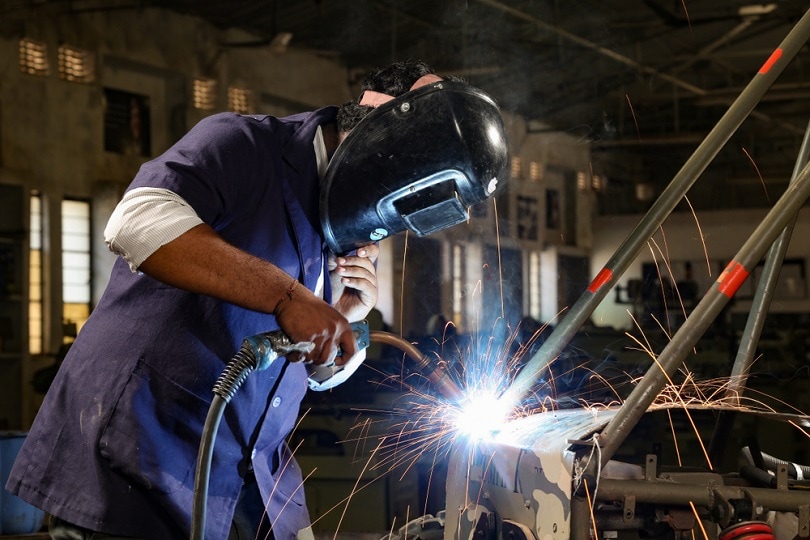 The Average Welding Salary by Experience
Like all jobs, experience is crucial. It will definitely increase your chances of earning a lot more compared to beginners. While the national average salary in the entire USA is &17.90, it does encompass all variables regardless of experience.
Let us look at how much welders make in Arizona by experience.
1. Entry-Level Welder
For people looking for work in Arizona without much experience, entry-level is an excellent place to start. Another good thing about these welding jobs is that you don't need a college degree to take them. However, it does help, and you should consider it as well.
At this level, you have just started your profession. You likely have a GED or a high school and a welding certificate. You may have some experience through apprenticeship programs.
About to graduate will have the fantastic opportunity to take a job in this profession. According to salary, you can expect around $7.25 per hour. While this is not a lot for an entry-level welder, you still get the experience and references to move forward.
2. Mid-Level Welder
The mid-level welder is already a pro in the welding field. They have experience and lots of it. That is what makes them different from their entry-level counterparts. They have more skills, knowledge, and experience, which allows them to take on more responsibilities.
Although they are not yet at an advanced level, they have a decent amount of time experience in the industry. Mid-level welders have worked long enough to know the best way to approach jobs. For this reason, their salaries can be as much as 17.90 per hour.
3. Experienced Welders
Experienced welders will have a lot more skills-set than their mid-level counterparts. They are older and wiser in the trade, and they know the ins and outs of the profession. They have hands-on experience in dealing with different types of welding works, equipment, and management issues.
Because they have more skill, you can expect their salary to be more as well. Experienced welders make around $35.45 per hour on average. Also, with higher pay comes more responsibility.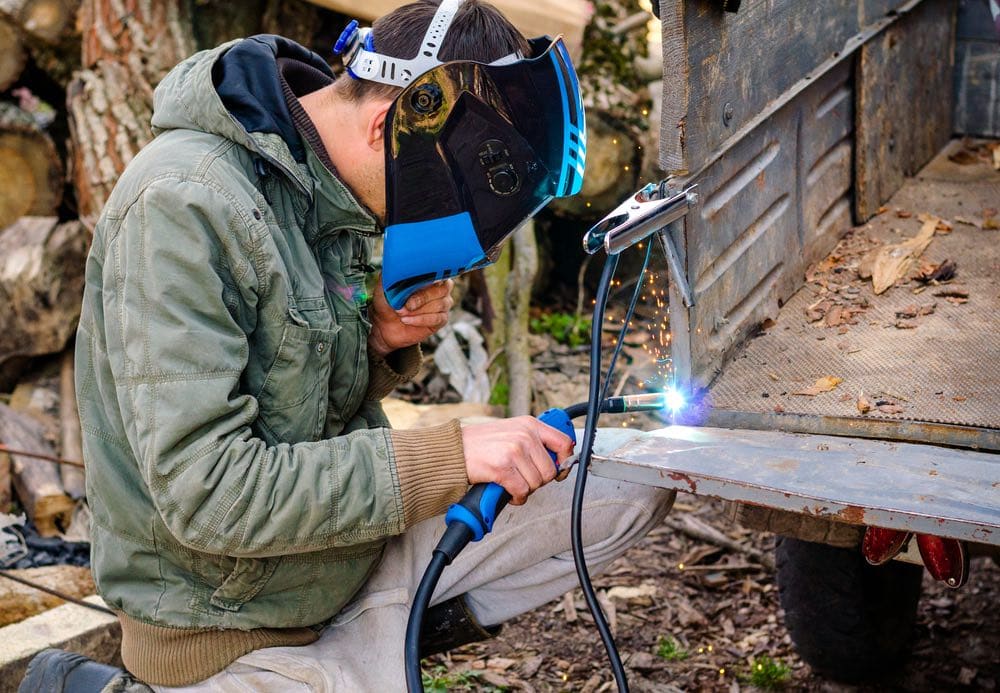 What Exactly Will You Do as A Welder?
As a welder, you will be responsible for fusing metals together. You will be working with different equipment such as arc welders, soldering torches, and much more. Some of the things welders build are pipelines, bridges, and ships.
Since the field contains hazardous materials, proper training is necessary before diving into it. Additionally, welding as a construction division is labor-intensive. That means you not only need physical fitness but love manual work.
Now that you know the essentials of welding, let us look at what skills are needed. What skills can you learn? Most employers want new hires to show previous experience and knowledge in:
Industrial safety
Proper machine operation
Basic math skills
Make sure you have everything down pat before you apply for any job. That would help you ace the interview.
---
Highest Paying Welding Jobs in Arizona
As mentioned above, the salary you get will also depend on the kind of welding job. That's because different professions will have different responsibilities and require specialized skills.
To help you with your decision, here are some of the highest-paying welding jobs in Arizona.
1. Helper
This type of job is a stepping-stone to a bigger salary. As a helper, you will learn new skills and gain some experience as a welder. At the job, you get various duties, such as cleaning equipment, transporting materials, and operating welding machinery.
Here you cannot expect much. You can make around $13.53 per hour, and you will eventually move up to a higher position and better salary.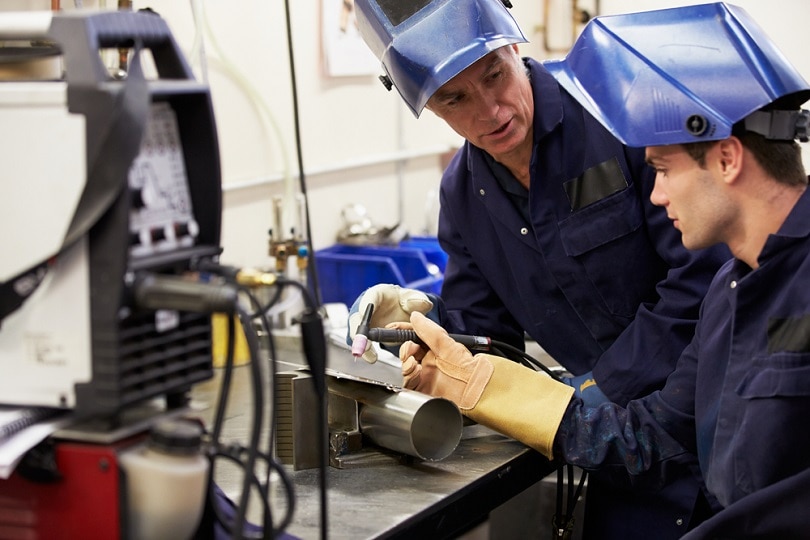 ---
2. MIG and TIG Welding
A real welder has the skills to work with different types of welding machines. That is why you need to know how to weld with inert gas and Tungsten Inert Gas Welding (TIG).
You also need to know how to operate all types of welding equipment. Although not the highest paying job, you can move up in the ranks and increase your salary. If this is something that interests you, you can expect to make around $16.24 per hour.
---
3. Fabricator
A fabricator builds structures and components from metal products. They partake in different projects pertaining to designing, cutting, and shaping metals into items. They can also read blueprints, inspect, and maintain equipment and tools.
Like with other welding jobs, the more experience you have, the better your salary will be. Fabricators start with $17.76 per hour but can go as high as $20.00 per hour if they have the proper experience and skill.
---
4. Welder
As a welder, you can work with metals and different alloys. Your job will be to join the pieces together to form an inseparable whole. You need to have knowledge of metallurgy, types of welding methods, and equipment used for different projects.
You should also be able to read blueprints and follow instructions. Here you can also expect a bigger salary of $18.00 per hour.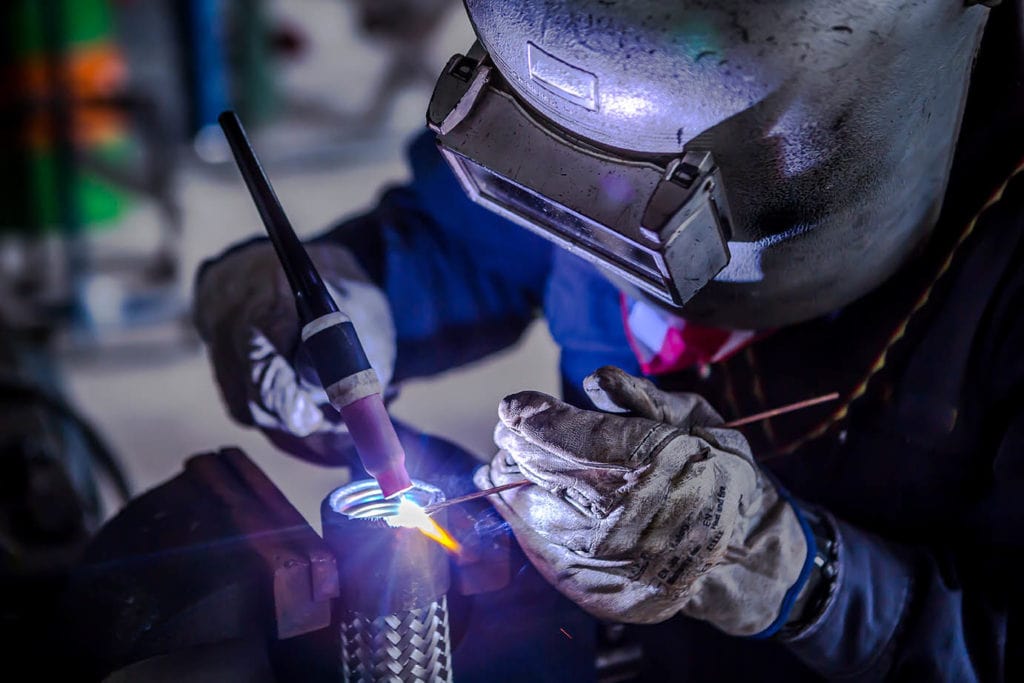 ---
5. Fitting and Gusset
You can expect $19.61 per hour working as a fitting and gusset at the job. Here you get to learn different skills and work as a team. You will lay out, fit, and fabricate various metal pieces into a whole.
You will work with everything from bridges to tanks and pressure vessels. You will also take on different responsibilities depending on the company you work with on that project.
---
6. Structural Welding
Structural welders earn $20.55 per hour on average. They work with different projects and aim to ensure the structures are safe and protected against the elements. Responsibilities include designing and crafting metal frameworks for things like skyscrapers and bridges.
This type of welding requires more experience, so not everyone can get this job. As a structural welder, you need to pay close attention to details.
---
7. Pipe Welding
Pipe welding is another high-paying job. Your responsibilities include assembling and repairing pipes. As a pipe welder, you need to take extra precautions.
Additionally, you must be a good problem solver. You can expect to make around $24.95 per hour as a pipe welder. The reason for this high pay is that you can expect to have more responsibilities.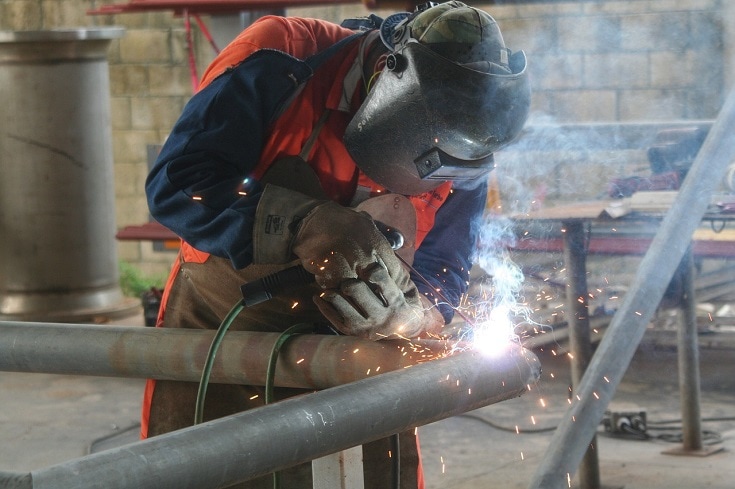 Income by Cities within Arizona
As we mentioned above, location plays a role in the salary of an average welder. For example, if you decide to move to Phoenix, you can expect to make $18.60 per hour. On the other hand, in Tucson, you will make around $15.82 per hour, according to ZipRecruiter.
Here are some of the highest-paying cities in Arizona for welders.
| | | |
| --- | --- | --- |
| CITY | HOURLY WAGE | ANNUAL SALARY |
| Phoenix | $18.60 | $38,681 |
| Gilbert | $18.30 | $38,073 |
| Show Low | $17.84 | $37,107 |
| Prescott Valley | $17.06 | $35,489 |
| Yuma | $17.02 | $35,398 |
| Mesa | $16.37 | $34,042 |
| Casa Grande | $16.13 | $33,550 |
| Avondale | $15.96 | $33,202 |
| Chandler | $15.87 | $33,008 |
| Tucson | $15.82 | $32,910 |
---
Conclusion
Welding is an excellent profession to develop skills and make money. Mastering welding techniques can be challenging, but with dedication and time, you can start your career.
It is critical to find a good employer and job that allows you to grow and develop your skills. Salary will vary depending on the project and employer, but most welding jobs pay decently.