How Much Do Aerospace Welders Make? 2023 Salary Statistics
Last Updated on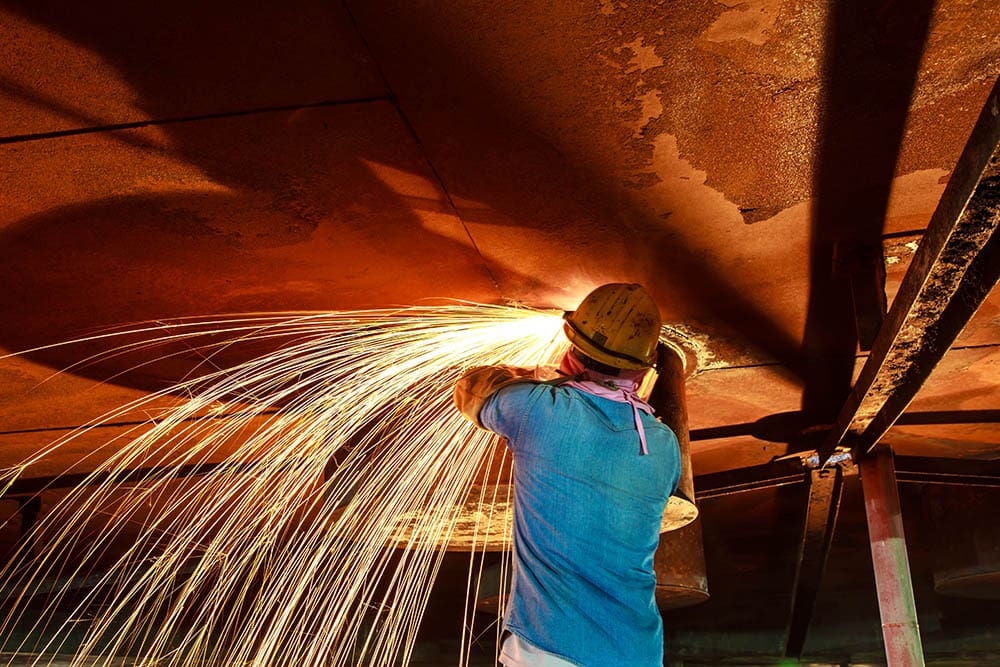 Aerospace welding is a rewarding and lucrative career. As the aerospace industry continues to advance, it creates more, thus more demand for skilled welders.
This job line is both physically demanding mentally demanding job; thus, it needs a dedicated person. Welders must possess a safety-first attitude blended with a level of focus and care for their work.
In this guide, we'll discuss how much money aerospace welders make. This way, you will make an informed career decision.
---
Average Aerospace Welder Salary
An aerospace welder is well-versed in all kinds of welding procedures and techniques. They range from flame-cutting to arc-welding. Generally, the more complex the welding project is, the higher the salary will be.
In other words, a welder can get paid more for working on larger aircraft than smaller ones. Some aerospace welders are paid per hour, while others are paid per day, and so on. Here's the breakdown of an aerospace welder's salary.
Hourly Earnings for Aerospace Welder Make
According to PayScale, the hourly salary of aerospace welders ranges from $20 to $30.
Daily Salary
Aerospace companies pay their employees more than oil and gas companies do. So aerospace welders make more compared to welders in the oil and gas industry. They make an average salary of $168 a day.
They also get benefits such as health insurance and retirement plans. This translates to higher salary in total.
Weekly Earnings
Aerospace welders work a lot, about 60 hours a week. So, their wages are higher. In a week, aerospace welders make $851.
Monthly Wages
The average monthly salary of aerospace welders, according to PayScale, is $3,688.
How Much Does an Aerospace Welder Make in a Year?
Aerospace welding is a good job, and it is getting better every year. Aerospace welders can make as much as $44,260 a year.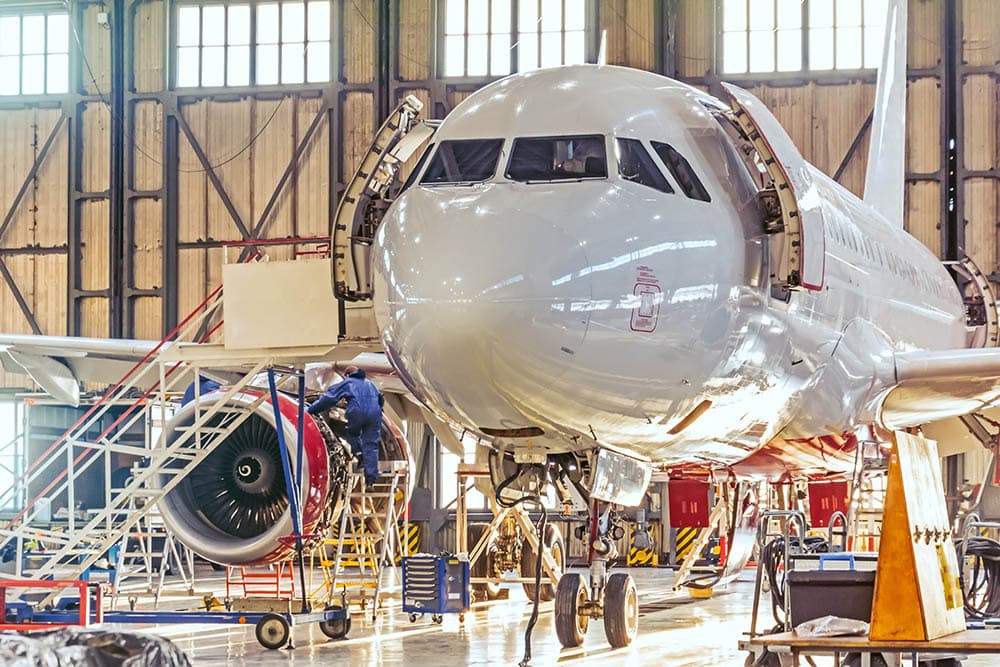 Highest-Paying Cities for Aerospace Welders in the US
You may be planning on starting a career in aerospace welding. Or you want to change your current career to become an aerospace welder. It's crucial to find the best city for this job. Here is a list of the top ten highest-paying cities for aerospace welders in the United States according to the US Bureau of Labor Statistics.
| | | |
| --- | --- | --- |
| CITY | AVERAGE ANNUAL SALARY | AVERAGE HOURLY SALARY |
| Bellevue (Washington) | $52,615 | $25.30 |
| Palmdale (California) | $50,211 | $24.14 |
| Stamford (Connecticut) | $52,734 | $25.35 |
| Lakes (Florida) | $50,769 | $24.41 |
| Santa Clara (California) | $50,020 | $24.05 |
| Pasadena (California) | $49,739 | $23.91 |
| Richmond (Virginia) | $54,156 | $26.04 |
| San Francisco (California) | $50,757 | $24.40 |
| Glendale (California) | $49,447 | $23.77 |
| Hartford (Connecticut) | $49,922 | $24.00 |
---
What is Aerospace Welding?
Aerospace welding is a specialized type of welding used to assemble, repair, and inspect parts of airplanes, helicopters, spacecraft, and satellites. This field includes more than one type of welding. They comprise:
Structural metal joining
Erosion-resistant welds for thermoplastic components
Inert gas welding
Aerospace welders are the metal artisans who make, repair, and perform maintenance on airplane parts. These individuals work in large factories. But aerospace welders must be able to multitask. They work in a controlled environment using special equipment that's highly sensitive.
Some companies may hire aerospace welders when they want to build a rocket engine. The welders will use blueprints. They measure out all the pieces and mark them. Then, they assemble the engine put fuel in it, and test-fire it. But, if the engine doesn't fly, the blueprints are useless and must be revised. before the rocket flies again.
Aerospace welders make revisions for aerospace companies. They read blueprints, mark up changes, and write the revision. They pass their work on to a platter, which puts the revision on metal sheets. Then, the sheets go to a machine that cuts the revision into shapes. The shapes go to an aerospace welder, who welds them together.
What Factors Affect the Salary of an Aerospace Welder?
Working as a welder may sound like a dream. But many people think that a career in welding is a challenging one. Yet, thanks to the latest technology and innovations, it has become a highly sought-after career.
The only thing you must do now is decide what type of welding you wish to practice. Here, we discuss the factors affecting an aerospace welder's salary.
1. Company
The salaries of aerospace welders vary by company. Some companies pay their aerospace welders more than others. Some firms offer benefits, such as health insurance. Others provide better working conditions. Some companies pay for employee training, and others pay their employees for overtime.
2. Job
Some jobs pay more than others. Aerospace welders who work in factories receive a higher salary than those who work in offices. In the United States, aerospace welders are paid more than those working in other countries.
3. Experience
Experience is one of the crucial factors that add to the salary of an aerospace welder. The aerospace industry has numerous positions that require several years of experience.
An experienced aerospace welder is in-demand than aerospace welders with little or no experience. There are different types of experience, such as:
Welding experience
Maintenance experience
Inspection experience
Getting different types of experience shows that you are an expert aerospace welder. So, you may receive a higher salary.
4. Employee Performance
Supervisors measure their employees' performance by how well an employee performs according to their job description.
An aerospace welder's salary is also affected by an employee's performance in other areas, such as punctuality, attendance, and quality of work.
5. Certification
Several organizations carry out the certification of aerospace welders. The aerospace industry relies on certifications to ensure that only highly qualified welders are on the job. The certification must be from an approved school.
How Do You Qualify to Become an Aerospace Welder?
The process of becoming an aerospace welder can be a long and arduous one. The industry is highly competitive, and the career path is challenging to navigate. That said, it's a career that gives you a chance to work on various projects and earn well.
The certification required to become an aerospace welder depends on your field of specialization. But aerospace welders need several years of experience. Then, they can apply for certification from the American Welding Society (AWS) or the American Society for Testing and Materials International (ASTM).
Here are the qualifications if you want to become an aerospace welder.
Earn an Associate's or Bachelor's Degree in Welding Technology
Have a high school diploma or GED
Post-secondary certificate for A&P mechanics
Must pass an American Welding Society certification
Take two years in a technical school
Aerospace welders are also certified by the Association for Manufacturing Excellence (AME).
---
Final Thoughts
Settling upon a career path can be daunting. You must look at the benefits of the job, what you'll be doing, and most importantly, how much you'll be paid. Aerospace welding is among the rewarding careers today.
As an aerospace welder, you'll be working in an industrial setting with professionals who are as dedicated to their work as you are to yours. The aerospace welder job outlook is positive, particularly for welders who possess extensive experience and training and given the salary statistics above it is sure a good path to follow.