How to Get into Pipeline Welding: A Step-by-Step Guide
Last Updated on
Pipeline welders are paid handsomely for every hour they work. Experience, time in the firm, and time spent on the job are factors that dictate how much pay a pipeline welder gets.
There are plenty of opportunities for one to work in this domain. Also, there's an increasing demand for pipeline welders with expertise. Presently, there are not sufficiently skilled experts to fill all of the positions available.
Therefore, how does one get into pipeline welding? To be a qualified pipe welder, you must have:
Training in pipeline welding
Hands-on experience
The ability to handle tough situations
Particular pipeline welder requirements
A particular set of welding expertise
In this article, we'll tell you how to get into pipeline welding. Read on!
---
What is Pipeline Welding?
Pipelines are the city's veins. They convey gas, fuel, water, and many more. And, where there are pipes, welding is also there. Irrespective of a building site, gas station, an oil field, you require pipelines to convey these crucial materials to and from the sites.
Pipefitters, steamfitters, and pipe welders connect and fix pipelines, and, therefore, they all fall under the same class. Nonetheless, when it comes to the major aspects of their tasks, they're different.
Steamfitters handle pipes that transport steam, plumbers fix pipes that convey water, and pipeline welders deal with pipes conveying acid, gases, and chemicals. The key function of a pipe welder is to determine which material to be used and the quantity.
They also cater to the conveyance of the materials. Pipe welders use distinct welding approaches and tools in diverse industries to put the pipes together to create a network. They work in a wide variety of sectors, comprising:
Building sites
Auto fabricating facilities
The armed forces
The petroleum sector
Nuclear power plants
Aerospace factories
Fabrication shops
In pipeline welding, you need a certain skill level. The industry is not easy to get into it. You need to start small if you want pipeline welding to be your forte.
Let's look at what is required if you want to become a pipeline welder and the responsibilities that come with the name.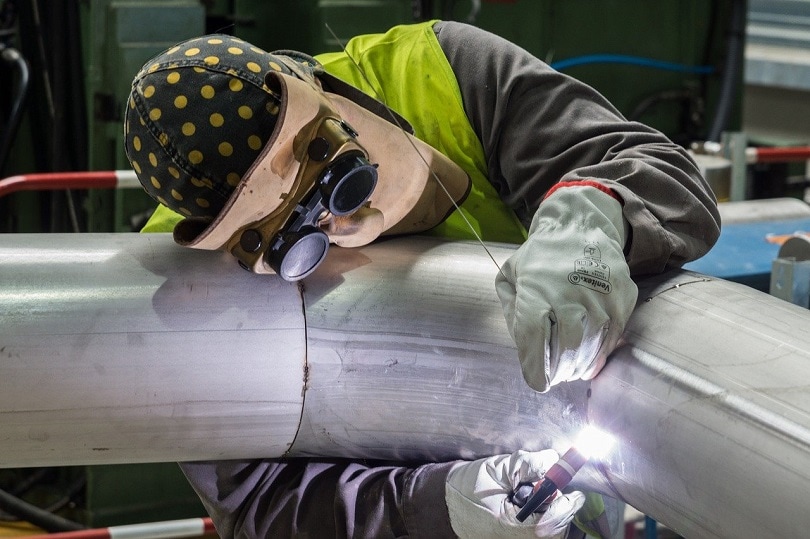 A Pipeline Welder's Requirements and Responsibilities
Requirements
High school diploma
Welding school credentials
AWS certificate
Prior experience in welding (preferably pipeline welding)
Current knowledge in the ANSI, API, AWS, AND ASME standards
Ability to interpret schematics
Awareness and experience in all welding gear
Splendid communication and technical expertise
Responsibilities
Reading and comprehending schematics and blueprints
Determining materials, tools, and welding approach to be used
Putting together pipe parts and systems
Connecting and fixing pipe systems
Checking and maintaining consumables, tools, materials, and gear
Making sure the generated welds meet the set specifications
Adhere to safety processes and guidelines
---
Steps on How to Get into Pipeline Welding
Pipeline welders who are well-established suggest beginning out as an apprentice. Perhaps you'll learn more than if you'll be in school. To become a professional in this area, you should have on-the-job training and a blend of technical education, which is exactly what you'll get as a welder's apprentice.
Hands-On Experience
Approaching an experienced welder for training is not unthinkable. However, they may begin by asking you to show your expertise by assigning you some test work.
An excellent welder can judge your level of skills through the type of weld you generate. In a few minutes, you'll either have the job or lose it for good. Therefore, never move around claiming to be a professional, particularly if you're a fresh graduate from a welding school.
Melting together pipes in fixed settings is hard because it needs widespread awareness of distinct welding approaches. Also, you have to work under difficult situations and restrained quarters in clumsy positions.
You should receive proper training at a welding school before you begin as an apprentice in pipeline welding.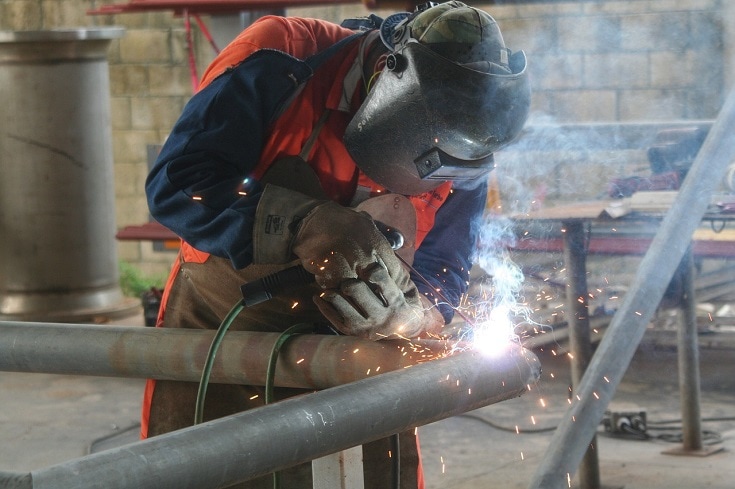 Training in Pipeline Welding
In all areas, welders are at grave risk of injury. The radiant light that emanates from arc welding can lead to eye damage. A pipeline welder can also end up breathing in injurious gases during the process.
Necessary training is a requisite when it comes to safety processes. Welders can lessen the likelihood of injury even in the hardest locations by adhering to safety procedures and donning protective gear.
Welders should be taught in both automatic and manual welding processes. As a pipeline welder, you should be able to read schematics and blueprints.
Common Welding Tools Needed to Attend Welding School
An approved welding helmet with the right lens
Safety eyeglasses
Soapstone
If you're studying MIG procedures, then you need a gauntlet cuff.
A wire brush
Proper footgear
A welding jacket
A tape measure
MIG pliers
As soon as you acquire training at a pipeline welding school, you have a better opportunity of getting employed as a welder or hired in a trainee program. You need excellent math skills to perform well in the welding course.
Learn to interpret mechanical drawings and read blueprints. Additionally, you should have established computer skills—there may come a time during the course when you need to use a computer program–propelled piece of machinery to do the job. Computer expertise is crucial in nearly all areas of work.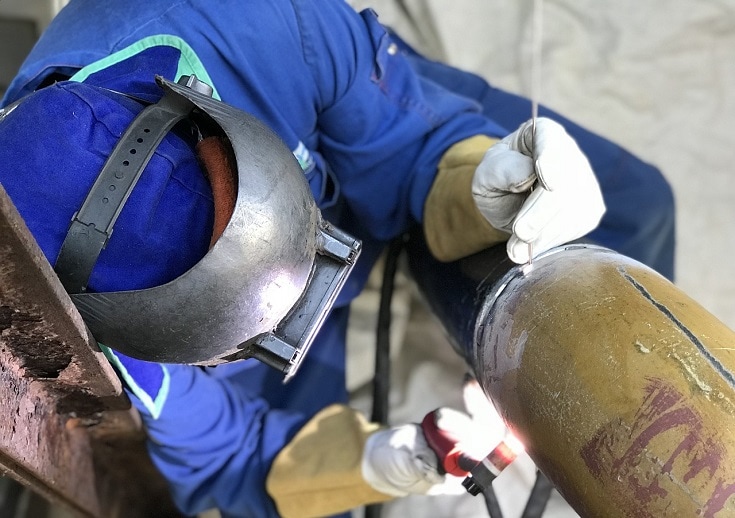 Tackling Tough Locations
Pipeline welding concentrates on conveyance pipelines. These lines traverse thousands of miles. Therefore, pipeline welding implies traveling a lot. You can still manage to work on-site if you're seasoned. Nevertheless, you cannot handle underwater pipelines as they're hard to deal with.
---
Become a Pipeline Welder with Certification in No Time
If you have a seasoned welder working with you, then you'll keep away from errors that can lead to injuries to you or someone else.
After working under supervision from a seasoned welder for half a year or more, firms will assess your progress, and you can become a fully-fledged welder. This promotion translates to increased pay.
---
Featured Image Credit: Pixabay