What is a Boilermaker? How Do You Become One?
Last Updated on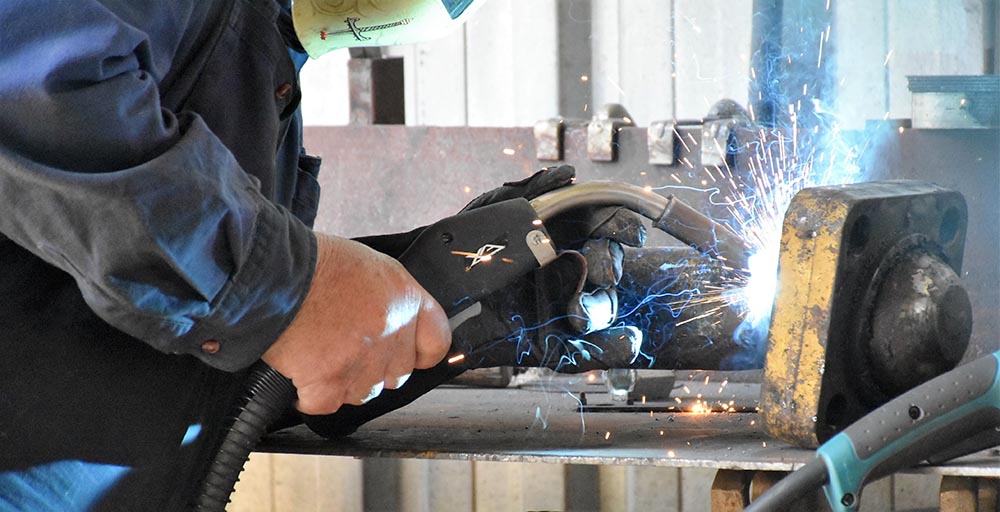 Have you ever wondered how a boilermaker can be a lucrative career choice? There are many ways you can work towards becoming a boilermaker without losing your job as a regular welder.
A boilermaker welds boilers made of steel or stainless steel. The job entails spending long hours standing on your feet and climbing up and down stairs, ladders, and scaffolds.
Let's break down the definition and see how it's implemented in the field of welding. Then, we can discuss some of the qualifications and job requirements needed to become a boilermaker.
---
Who is a Boilermaker?
The main job of the boilermaker is to assemble and repair boilers. Boilermakers work in:

Nuclear power plants
Oil refineries
Chemical industries
Paper milling factories and in many other industries.
Boilermaker also design and build boilers and pressure vessels. They manufacture equipment that deal with high pressure, high temperature, and corrosive chemicals.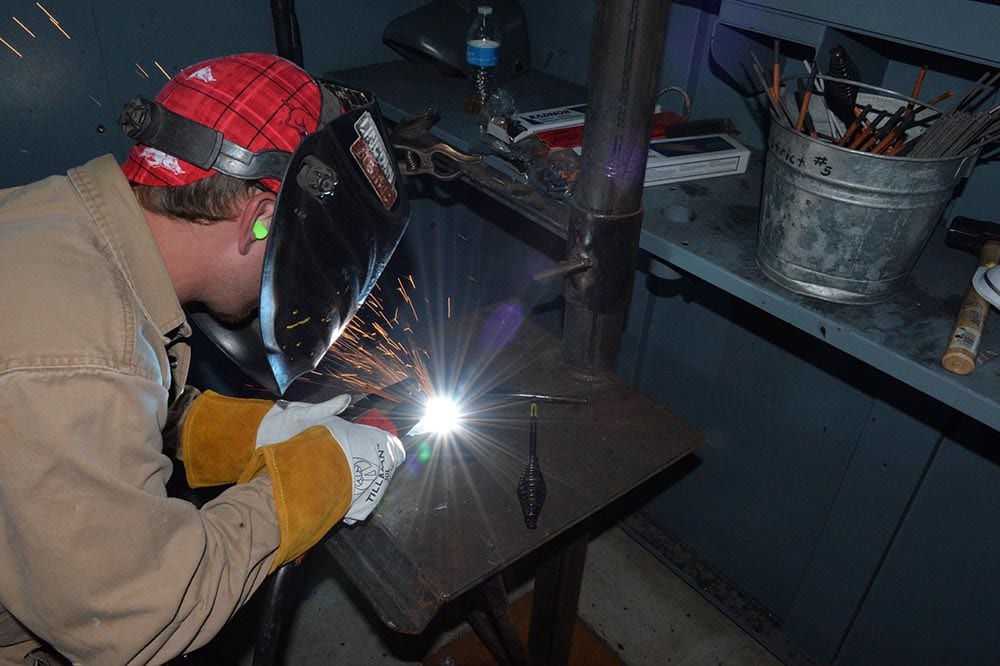 Duties of a Boilermaker
A boilermaker is an equipment technician. They oversee and repair that crucial machinery that sends water and steam to all those machines that run in your home.
They make sure the whole process runs as smoothly as possible. Some of the duties include:
Welding metal pipes, steel structures, and steel-enclosed floating equipment
Fabricating boilers and pressure vessels for various industries
Maintaining the heating system for a comfortable environment
Improving boiler performance
Fixing defects and identify risks
Keeping the boiler and other forms of boilers clean while maintaining their pressure
Installing piping, valves, and other equipment for heating or cooling
Assembling boilers
How to Become a Boilermaker
If you aspire to become a boilermaker, there are several things you'll need to do before becoming one. It's not only studying books all day long that'll help you become one.
Aspects of being a boilermaker require hard work, dedication, and perseverance to reach the top. So, what are you getting yourself into?
Here are the steps on how to become a boilermaker. Keep reading!
1. Earn a High School Diploma or GED
It's the most common step if you're looking to become a boilermaker. But, there are no specific educational requirements to work as a boilermaker.
All states require workers to be at least 18 years old. Some states require boilermakers to be at least 21 or older. Many employers prefer to hire boilermakers who have a GED or a high school diploma.
2. Obtain a Welding Certification
If you're serious about becoming a boilermaker, the other step is to get your welding certificate. You can do this on your own, or go to college. Also, you can do both.
Welding is a specialized trade that's becoming increasingly technical. Almost every company hiring boilermakers needs some certification because it's crucial. Here are some certifications that are crucial to boilermakers.
Certified Welding Inspector
Certified Welder
Certified Associate Welding Inspector
The certification is usually a national exam, so getting one can be your passport to most places. The American Welding Society provides these exams.
3. Gain Experience through an Apprenticeship Program
To enter the trade, you'll need to attend an apprenticeship program. It'll provide you with the hands-on instructions you need to become a boilermaker.
Most apprenticeship programs are structured around two components:
Classroom training
On-the-job training.
In the classroom, you're taught the fundamentals of the trade. It includes:
Reading drawings
Managing blueprints
Operating machinery
Understanding safety procedures
You'll be taught the basics of metallurgy, thermodynamics, and mathematics. At the same time, you'll be doing hands-on work under the supervision of an experienced boilermaker.
You'll spend most of your time in the boilermaker's shop. Here, you'll learn how to use tools, such as band saws, lathes, and grinders. You'll also gain experience using intricate machines, such as drill presses, miller saws, and milling machines. You'll also learn how to weld, braze, solder, and braze.
4. Build your Network
Building your network means knowing people in the industry. The best way to connect with people in the industry is to attend meetings.
Go to a local union hall and visit the training room. Get to know people on the national level. Attend the National Skills Coalition (NSC). The NSCA is the trade association for boilermakers.
5. Create your Resume
A resume is a summary of your qualifications and experience. It's not meant to be an in-depth description of your education, employment history, and skills. Instead, your resume summarizes your qualifications for a particular job.
6. Join a Union
If you want to become a boilermaker, you need to join a union. The American Boilermakers Union (ABC) is the trade organization that you can join. You can apply for a card through the local union recruiter or online.
The recruiter will tell you where and when you should come in for a personal interview. The interview gives you a chance to show off how smart you are.
---
Boilermaker's Skills
Are you currently looking for a job? If so, we would like to share with you the skills of a boilermaker. Knowledge and experience of these skills will allow you to stand out from the competition. It'll give you a head start on your new career.
Detail-Oriented
Detail-oriented boilermakers are the most in-demand in this line of work. They need to be continually focused on details to complete their job with ease. Boilermakers must read the instructions in complex plumbing systems or complex drawings. They include diagrams, schematics, and plans.
Problem-Solving
If you want to become a boilermaker, you need problem-solving skills. You have to think outside the box. Use your intuition to make the best decisions you can with what you have.
You need to be able to assess how something might go wrong. Then, think about ways around it and how you can fix anything that may go wrong.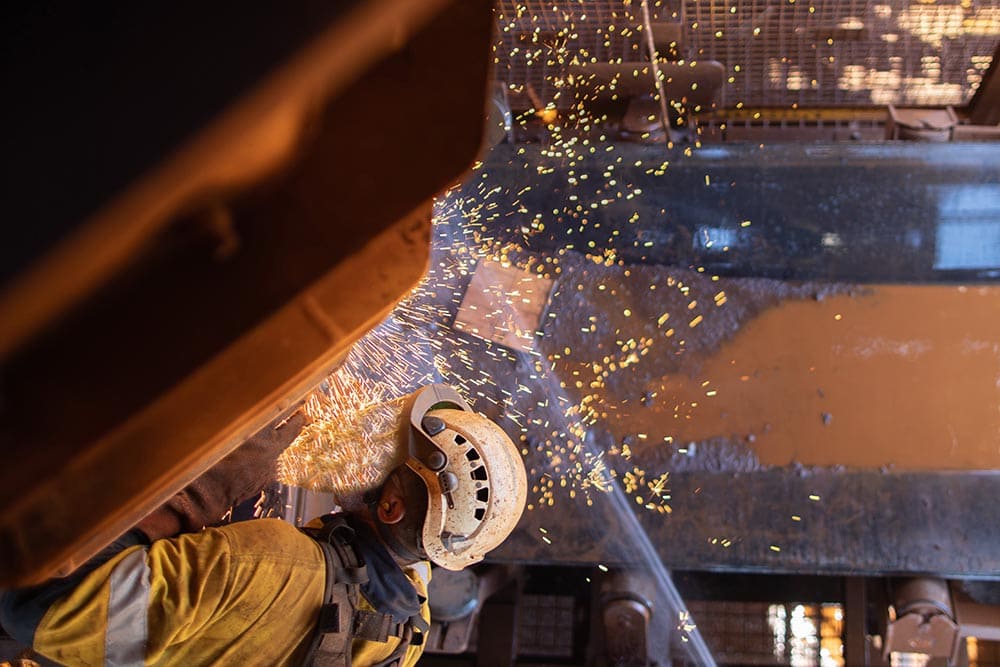 Physical Strength
The physical requirements for a boilermaker are the same as for other construction and manufacturing jobs. They must lift, carry, and move heavyweights in all directions.
Boilermakers must be able to sit in any position for long periods and work in high temperatures. Also, they wear heavy protective safety equipment.
Teamwork
The primary aspect of success as a boilermaker is teamwork. To be successful every day on-site, you require teamwork. You must work as part of a team comprising of everyone from the bottom workers, all the way up to the top management and supervisors.
---
Final Thoughts
There are few occupations in life that can fill you with elation and accomplishment. One of them is a boilermaker. To become a boilermaker, you must undergo a series of challenging and extreme training exercises. They culminate in a grueling job where your skills and endurance come together to produce exceptional results.
Following the steps above and learning the required skills, you will be on your way to becoming an exceptional boilermaker.
Featured Image Credit: Conniejane Flohr, Shutterstock