How to Get Welding Jobs: Step-by-Step Guide
Last Updated on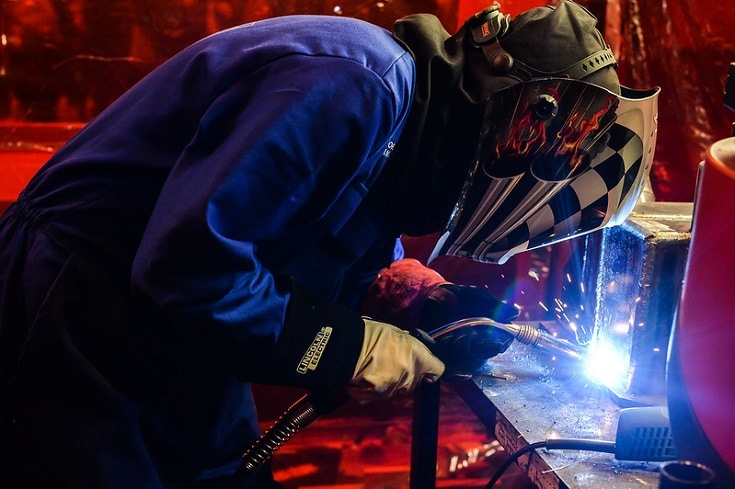 With the numerous construction projects and need for repair services, welding jobs are steadily upward. The welding career will always be in demand, especially in fields like manufacturing, construction, vehicle assembly, pipeline, drilling, among many others.
To secure yourself a welding job, first, you must understand what hiring directors are looking for in a welder.
---
Requirements for a Good Welder
1. Training and Certification
Some areas of jurisdiction may require you to pass a skills test to be licensed as a welder. Look for a training program that offers a skill set that is commonly needed and used during welding. Ensure you receive enough practice on the hands-on skills and are well informed on how to prepare for a company's welding test.
2. Participate in Apprenticeship Programs
Participating in an apprenticeship program is an excellent way to gain more experience. By performs entry-level tasks, you continue to learn more skills on the job. The level of accreditation also rises as more hours are spent in apprenticeship.
3. Professional Organization Membership
It is important to be part of a professional welding network to increase your network and update you on the current job trends. The network is also vital for job referrals and consultations.
4. Up-to-date Resume
Ensure to prepare a professional up to date resume as you search for jobs. A good resume gives one a chance to secure an opportunity and advance their career. Ensure the resume consists of keywords in the welding field.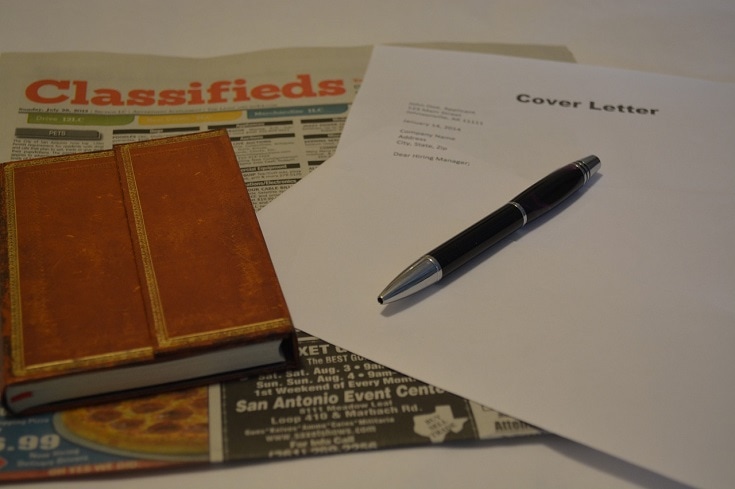 The keywords work to an applicant's advantage, especially if an employer uses the applicant tracking systems to go through resumes.
They may include words like; welder, welding, solid-state, blueprint reading, among others.
The resume should also include
Your specialty. Indicate the type of welding you are best in. For example, if you're well trained in TIG welding, MIG welding, or any other kind, be sure to indicate that in the resume.
Your level of education and training on the job
The level of experience. Indicate the period you have been working as a welder. It is at the work experience section that you get to shine in a professional way.
Also, indicate your details and contact information.
5. Knowledge of What an Employer is Looking For
Every employer looking for a welder will be keen on certain things while interviewing. To stand a chance, therefore, it is crucial to:
Understand different tools used in welding and metalworking techniques.
Be hands-on and pass the skill test. A skill test demonstrates your ability and efficiency to the employer.
Have the appropriate certification.
---
How to Become a Good Professional Welder
Welding, being a career that displays practical services, requires one to prove their capabilities beyond theoretical content. You will solely depend on your experience as a welder to pitch and get a job.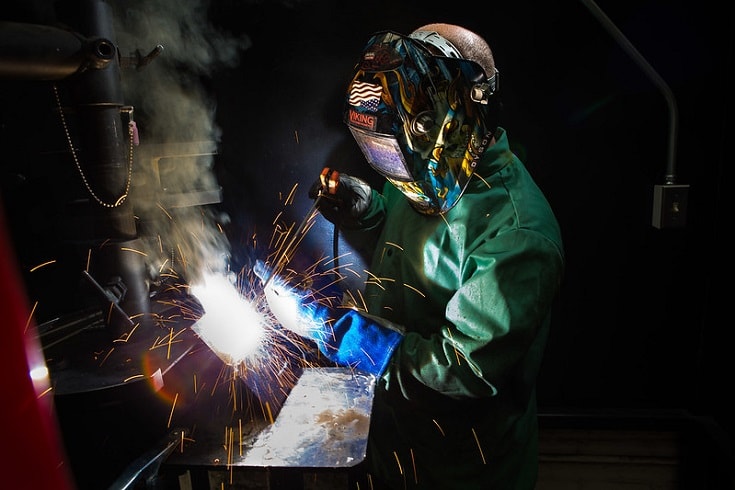 Below steps to follow to become a good welder:
Learn what welding is all about – One needs to do intensive research on what welding is about to ensure they get into it fully aware. Get to know what a typical welder's day is like to see if it's something you would enjoy doing. Also, consider consulting a physician, especially if there are pre-existing medical conditions to ensure health safety.
Find the right welding discipline for you – Learning one form of welding may feel comfortable, but diversifying makes you a better candidate for a job as many employers like multi-process welders. There are many disciplines to choose from, TIG welding, MIG welding, and stick welding, among others. Pick those that interest you the most.
Grow your skills – Keep growing your skillset even after finding a job. Pursuing more skills in other welding disciplines will fine-tune you and equally open more doors of opportunities for you.
The Different Welding Disciplines
MIG Welding- This type of welding is considered the easiest to master as it is the most common one. It is useful for fusing mild steel, Aluminum or, stainless steel.
Arc Welding- This welding discipline is also referred to as stick welding. It is common in home welding projects as well as construction and manufacturing industries. It applies to heavy metal welding that is of great thickness.
TIG Welding- This discipline of welding is considered to require the most expertise. TIG welding is used when the fusion needed is of high quality.
Oxy-Acetylene Welding- This type of welding mixes two gases, oxygen, and acetylene, to melt steel. It is used for maintenance welding or cutting metal.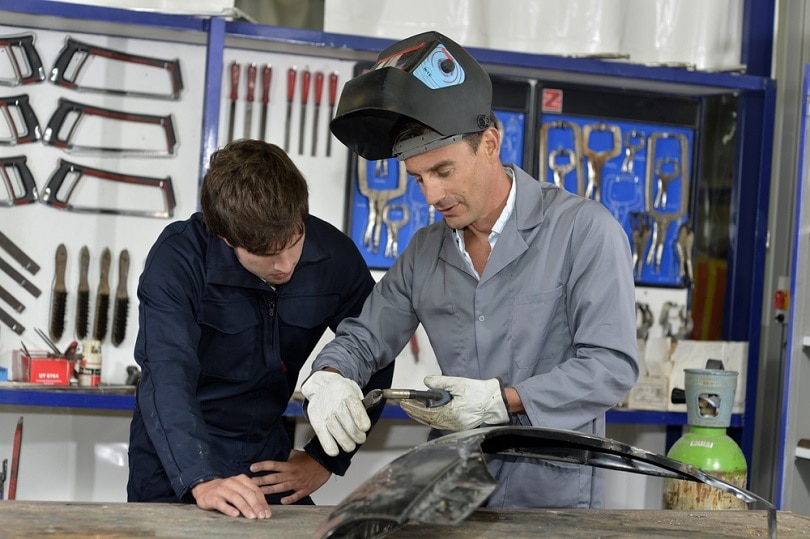 Job Description for a Professional Welder
Welders must have a level of manual skill as they are sometimes required to use hand tools.
They are also required to have a high level of observation skills and attention to detail to ensure the job is well done.
A professional welder may also be required to have good mathematical skills. This applies when taking item dimensions and calculations to ensure a weld is done correctly.
Safety equipment is a requirement for all professional welders. The safety equipment is to be worn at all times and in the intended manner while working.
A good welder must be able to work individually under minimal supervision and still provide good results. This is because most welding work is performed independently.
Physical fitness is also vital for the welder as welding may be needed at strenuous positions. Also, it would be best if you run some medical tests before getting into the job.
Welding is an incredible and extremely lucrative career. Considering all these factors: a good resume, correct certification, professional organization membership, and a good skill set, one is bound to land themselves a good welding job. Take advantage of job board listings to establish the areas with job booms and apply for the same.
---
Featured Image Credit: WorldSkills UK, Flickr