Welding Certificate vs Degree: What's the Difference?
Last Updated on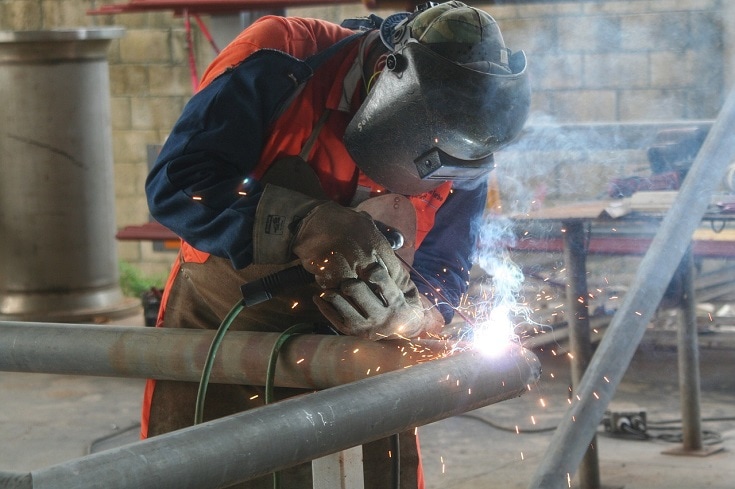 If you enjoy welding and are looking to improve your skills, you might be trying to decide between getting a welding degree or a certificate. Both are good choices that will increase your skills, improve your knowledge, and possibly boost your income potential, but there are quite a few things to consider before you make a choice. We will go over each one and tell you about each's pros and cons to help you make the ideal choice for your situation.
---
Overview of Welding Certificate:
A welding certificate program usually puts most of the emphasis on training you how to weld. These classes will teach you cutting, pipe and tube welding, oxyacetylene welding, arc welding, and other welding fundamentals. Certificate programs generally run 20 – 45 hours, and many are available online so you can work at a comfortable pace.
Certificate programs are less expensive than a degree and prepare the student for entry-level jobs and provide you with a good general understanding of welding
Pros
Less expensive
Work at a comfortable pace
Learn at home
Shorter run time
Only learn what you need
Cons
Only prepares you for entry-level jobs
Basic knowledge
Less impressive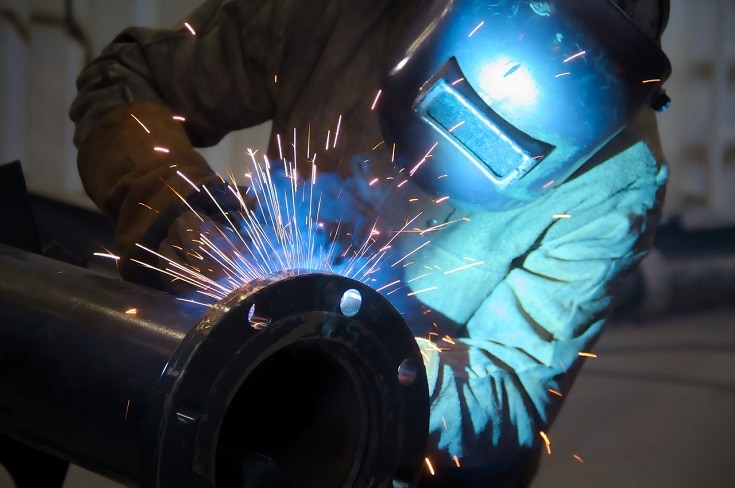 Courses You Might Find in a Welding Certificate Program
Introduction to FCAW
Introduction to Blueprint reading
Introduction to GMAW
Introduction to gas tungsten ARC welding
Introduction to layouts and fabrication
Introduction to welding fundamentals
Introduction to pipe welding
---
Overview of Welding Degree:
A welding degree is more encompassing of the craft and will include everything that a certificate program contains and much more. The associate degree teaches you how to weld and aims to teach you the skills you need to put what you've learned to use. These courses often run 60 hours or more, requiring two years to complete, and will usually include business courses and other general courses to give you a more rounded education.
A degree is more expensive, and you will often need to attend classes and meet deadlines, but you will receive a more widely accepted degree, and you'll be ready for any entry-level and some mid-level jobs.
Pros
Complete education
Widely accepted degree
General and business skills
Cons
More Expensive
Deadlines
Takes two years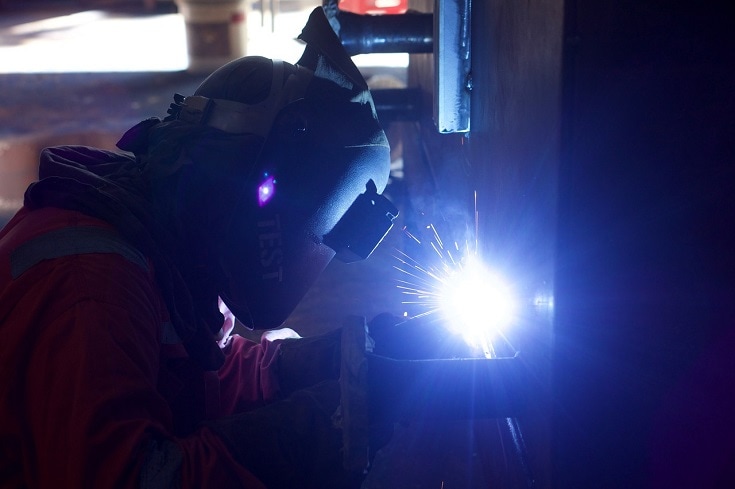 Courses You Might Find in a Welding Associate Degree Program
Advanced Blueprint reading
Advanced gas tungsten ARC welding
Advanced layouts and fabrication
Advanced Pipe Welding
Introduction to business
American History
English Composition
Internships
Welding Certificate vs Degree: What type do I need?
If you want to learn more about welding so you can conduct minor repairs on your home or vehicle, then a certificate is all you need. It will help you get the skills you need at a comfortable pace, and many times you can handpick what will be the most useful to know.
If you already have a good business sense, know where to find customers, and are working with a niche market, you only need a certificate like welding automobile frames. It will teach you the necessary skills, and you can rely on your background to start a business and bring in customers.
If you already know how to weld and are looking to expand your knowledge into new areas for a job or self-improvement, a certificate is the better choice. A certificate course will let you choose what you want to learn to further your education without forcing you to take expensive classes you don't need.
If you want a solid knowledge of all types of welding to prepare you for any job, you will want to go with an associate degree. These courses get more advanced than those found in certificate programs.
If you want to start your own business and don't know how an associate degree will show you. Associate courses often require you to take extra courses to show you how to start and market your business.
If you want to get a high paying job, we recommend getting an associate degree. Bosses will always be more impressed with someone who went to college than someone who didn't, even if they have an associate degree and can weld with the best. An associate degree means you can commit to something and see it through, no matter how much work is required.
If you are young and fresh out of high school, it's better to go with an associate degree. You never know what the future holds, but the degree will leave you better prepared for anything that comes up.
If you have a hard time learning on your own, we recommend the associate degree. The degree will put you in a class where other people are learning the same thing and a teacher that can keep an eye on you and direct you if you are having trouble. It's also easy to never finish a certificate program if you set the schedule, where your degree will have a definite graduation day.
When to Get a Certificate
Home repairs
Already have business knowledge
Self-improvement
Learn specific tasks
You can learn on your own
When to Get a Degree
For more advanced training
Starting a business
To get a job
Time is not sensitive
You have difficulty learning by yourself or finishing projects
---
Final Thoughts
Choosing to get either a certificate or a degree depends mostly on your circumstance. However, if you want the most potential for a rewarding high-paying career, go with the degree. Certificates are perfect for the hobbyist and for someone who wants to increase their welding knowledge of specific tasks.
We hope you have enjoyed this comparison, and it has helped you decide the path that's right for you. If you think it can help others, please share this guide choosing a welding certificate vs degree on Facebook and Twitter.
---
Featured Image: saldahnae, Pixabay