How to Bid on Welding Jobs and Win (4 Expert Tips)
Last Updated on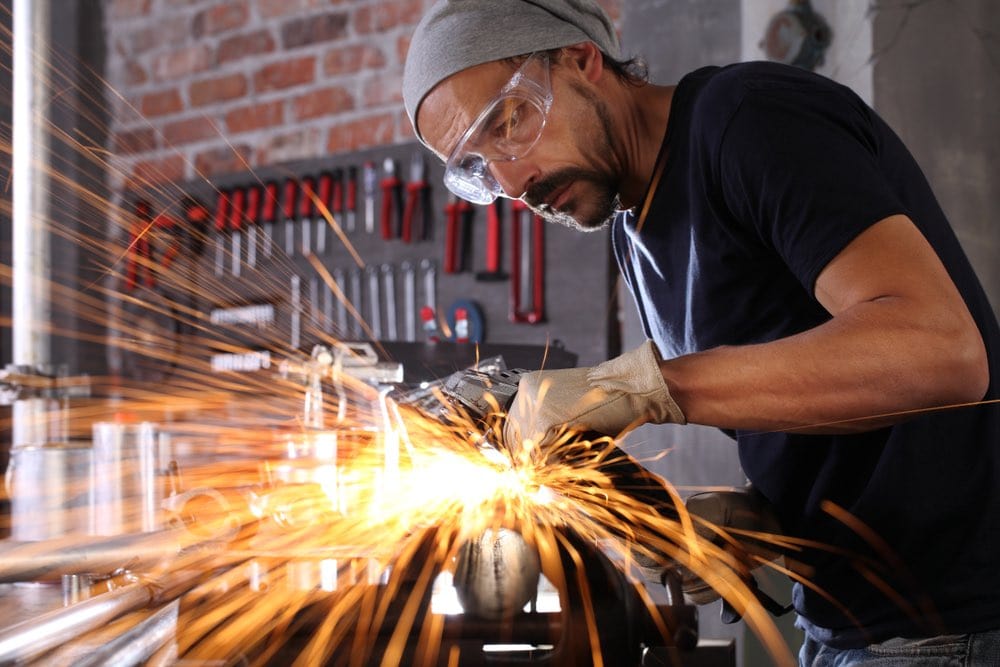 Bidding for Welding Jobs
Bidding for a welding job is a great way to portray your interest in a particular welding project. The process involves competing with other welders from various backgrounds with different experience levels to win the business. Some of the factors that will determine the possibility of you getting the job include the skill level, price, and reputation.
Companies also prefer outsourcing specific smaller jobs that require particular welding skills as an alternative to in-house welding. You can access such jobs through referrals, searching in job boards online, or through recommendations. It is also advisable to present your business proposal to potential clients who may need to outsource in the future.
The following are steps you should take to increase the odds of landing your next welding job.
1. Write a Welding Business Proposal
A business proposal is a document that streamlines the B2B or (business to business) sales process between a contactor and a potential client. The document is instrumental in sales pitching and convincing the potential client to do business with you.
Any welding business proposal you put forth should answer the following questions:
Who are you as a business?
What services do you offer?
Why should a client hire you?
How much do you charge?
---
2. Pitch Across Various Platforms
Welders can pitch for jobs from several avenues. Here are some of the platforms to look into:
Local chambers of commerce: Most chambers of commerce provide networking platforms connecting you with businesses outsourcing welding jobs. Once you have established your links, you can use the solicited or unsolicited proposals to get businesses.
Pitch for referral links from the local and national welding associations: These associations are made up of welding industry stakeholders. They may be influential in recommending you to potential clients or linking you up with clients not on the platform.
Pitching for welding projects from local and state authorities: The government and its arms are among the industry's biggest welding employers. In a given financial year, the government issues out dozens of welding projects for different groups in the society. You can take advantage of this window and send in your proposal either as an individual or consortium.
You can pitch for welding projects by networking during local and national welding seminars, expos, and conferences. Participating in these platforms will enable you to showcase your welding skills.
Pitch for welding jobs with non-governmental organizations or NGOs. Second on the list of employers in the welding industry are NGOs. You can apply for short or long-term welding contracts when they advertise. Welding jobs in NGOs are issued via partnerships and voluntary services. As a contractor, you can look up welding jobs or projects on job search sites within your jurisdiction. Still, on these sites, you can save your profile for easier visibility by prospective clients. To receive new project alerts posted on these sites, you can then subscribe or activate the email notifications.
Create a website where clients can find you. Websites generally give the clients a more professional outlook. You should link your website with your social media pages for more credibility.
Bid for welding projects through physical site visits. By physically visiting the welding sites, you get to interact with other welding professionals. These interactions can lead to potential client referrals and welding contracts. They may also retain your portfolio for future welding projects.
---
3. Submit a Strong Bid Package
Sending a bid involves offering clients a set of particular conditions regarding your welding work. The key to placing a successful proposal is to understand the requirements and meet the expectations. Treat each bid as an opportunity to enhance your processes. You can always consult a professional to help you write a top-notch proposal.
While creating a bid package, ensure you meet all the requirements to increase your chances of winning. Ensure you follow the required format, attach all the requested documents, and submit the bid on time.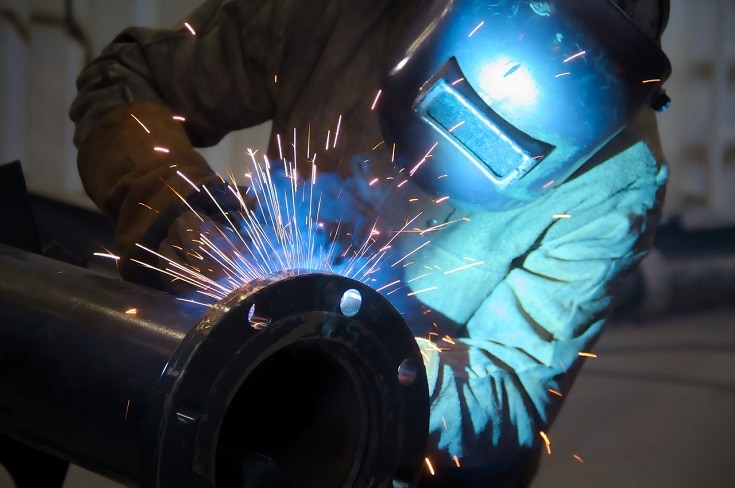 ---
4. Price Your Bid Accurately
When pricing your welding bids, always decide on your objective before running the numbers. Ensure the price tags you place are realistic and in line with the market prices for the services. If you are a new firm bidding for a welding job for the first time, do due diligence to get the market pricing.
Bidding for projects at a lower price is among the best approaches to expand your skillset and build a brand. This technique could help you stand out among your competitors and win the job. However, as you bid using lower prices, avoid getting caught up in servicing new projects beyond your financial capacity. Always calculate your returns before bidding.
---
FAQs: Lets Bid on Welding Jobs
1. Which Welding Jobs Pay the Most in Current Times?
The pay rate for different welding jobs varies with the region and ranks. On average, the highest paying welding profession is pipe welding, with an average pay of $27.50 per hour, while the least paid is a welding helper earning an average pay of $13.45 per hour.
2. Are Welders in High Demand?
Welding is among the fastest-growing professions worldwide. Welding services are needed everywhere, whether on a small or large scale. Most people are now looking into welding as a profession.
---
Conclusion
When bidding for a welding project, ensure you understand all the requirements of the job precisely. Proceed to write up the proposal with the provided guidelines and submit it in good time. We hope you have enjoyed our guide on how to bid on welding jobs and best of luck in your next bid!
---
Featured Image: visivastudio, Shutterstock