How Much Do Oil Rig Welders Make? 2023 Salary Statistics
Last Updated on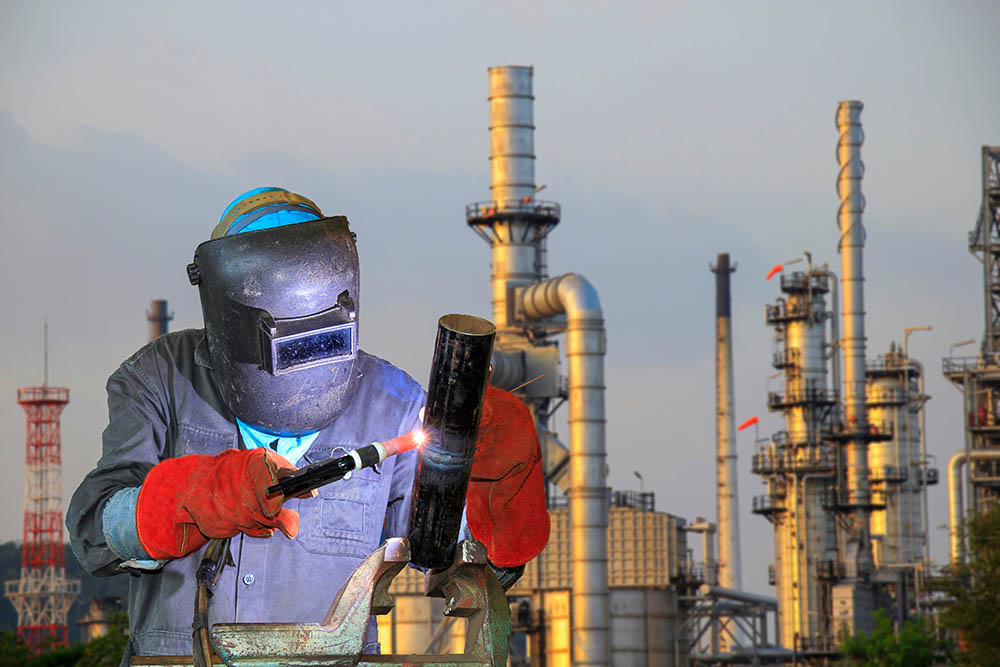 Do you have what it takes to excel as an oil rig welder? And, are you wondering about their pay rates? Then, you're not alone.
Every company that works with oil or gas has an entire department dedicated to maintaining its equipment. Oil rig welders perform this maintenance. That's why oil rig welding is a crucial industry that can earn you good money.
Before you get into oil rig welding, take a close look at how much an oil rig welder makes. Also, we'll tell you what factors affect their salary.
---
Average Oil Rig Welder Salary
Employment figures show that oil rig welding is one of the most in-demand jobs in the oil, natural gas, and energy fields.
The average salary for oil rig welders has shown an upward trend during peak periods in recent years. Well, we've broken down oil rig welders' salary in an hour, a day, a week, and so on below.
How Much Does an Oil Rig Welder Make in an Hour?
The average hourly earnings of oil rig welders in the oil and gas industry are $37.60.
Average Daily Earnings
Oil rig welders can make $290 per day. But, it depends on the number of hours worked. Some oil rig welders work six months a year, some only three months. But, most oil rig welders work eight hours a day.
Average Weekly Salary
If oil rig welders work 40 hours a week, they will earn $1,483 per week according to the US Bureau of Labor Statistics.
Average Monthly Salary for Oil Rig Welders
Every month, oil rig welders make an average of $6430.
How Much Does an Oil Rig Welder Make in a Year?
The BLS estimates that there are about 230,000 welders in the US, of which 82,400 are oil rig welders. Oil rig welders make $77,160 a year.
Who Is an Oil Rig Welder?
An oil rig welder (also known as a welder for offshore structures) is a type of welder who works offshore, particularly on offshore oil platforms. Oil rigs are large, floating structures. Oil rig welders are employed on these structures.
Their job is to repair and weld up holes on offshore oil rigs. Offshore welders use underwater welding equipment like ROVs (Remotely Operated Vehicles) to perform their work.
The job of an oil rig welder isn't for everyone. Offshore oil rigs (unlike onshore platforms) aren't enclosed. They work outdoors, which exposes them to the weather elements. Also, oil rig welders have to work during the night and at odd hours.
Best-Paying Cities for Oil Rig Welders in the US
Oil Rig welders are some of the highest-paid welders in the oil field. According to the Bureau of Labor Statistics, the median pay for oil rig welders is $50,330 this year. It can be considerably higher in areas where there's a high concentration of oil drilling jobs.
These oil rig welders can make six-figure salaries. Some of these best-paying cities for oil rig welders will surprise you. Check them out.
| | | |
| --- | --- | --- |
| CITY | AVERAGE SALARY (PER YEAR) | AVERAGE SALARY (PER HOUR) |
| Santa Monica (California) | $89,802 | $43.17 |
| Berkeley (California) | $89,124 | $42.85 |
| Lowell (Massachusetts) | $88,090 | $42.35 |
| Renton (Washington) | $89,510 | $43.03 |
| Daly City (California) | $88,873 | $42.73 |
| San Mateo (California) | $92,449 | $44.45 |
| Newark (New Jersey) | $86,716 | $41.69 |
| Richmond (Virginia) | $86,943 | $41.80 |
| Springfield (Oregon) | $86,132 | $41.41 |
| Boston (Massachusetts) | $90,987 | $43.74 |
Average Oil Rig Welder's Salary by Experience
Oil rig welding careers range from entry-level or unskilled to experienced and semi-skilled to skilled. Here, we look at an oil rig welder's salary according to experience.
Top Earners – $132,500
75th Percentile – $90,000
Average – $77,160
25th Percentile – 40,000
---
Factors Affecting the Salary of an Oil Rig Welder
If you're looking for a job as an oil rig welder, you might already know that the salary depends on various factors. These factors include years of experience, geographical location, employer, and many more.
Here's an overview of what factors affect the salary of an oil rig welder. We'll also tell you what you should keep in mind when trying to reach your goals.
1. Experience
The first thing that you want to look at when trying to figure out how much an oil rig welder makes is the experience level. If you're applying for an entry-level position, the salary you make will be significantly less than if you were looking for a more senior-level welding position.
The reason isn't only the pay rate. It's also because an employer wants someone who has several years of experience on their team. An oil rig welder with little or no experience will command a lower salary than one who has accumulated many years working in the field.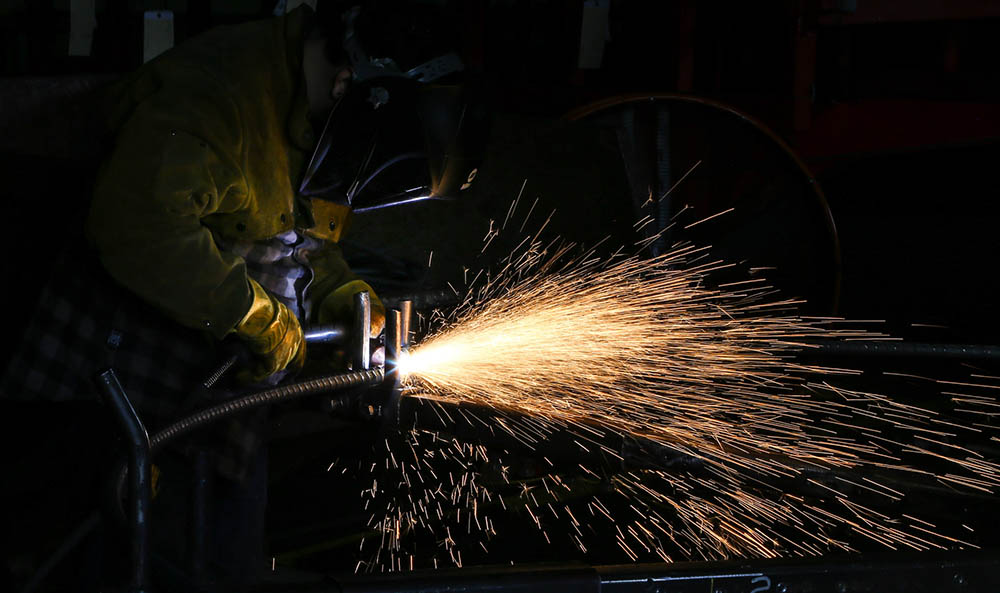 2. Certifications
You should have certifications if you want to work as an oil rig welder. It ensures that you're safe working on an oil rig while following all the necessary safety regulations. The more training you have, the more money you will make.
A certified oil rig welder will get more job opportunities than a non-certified welder. Also, it'll command a higher salary on the job market. Welding certifications give people added value to their work. It demonstrates that you're certified in your field of work and displays your skills, knowledge, and profession to the world.
Certification means you have acquired knowledge on a specific topic. You'll earn a certificate by passing examinations put forth by several authority bodies. For example, the American Welding Society (AWS) offers certification for welding positions.
3. Location
The location where the oil rig is situated determines the salary that an oil rig welder gets. The greater the oil rig activity of that location, the higher the salary of an oil rig welder is.
For instance, an offshore oil rig is located at sea. It'll necessitate a salary of around 10% more than a land-based one, given the additional cost of living expenses. The cost of living in some locations is higher than others, and this will affect an oil rig welder's overall income.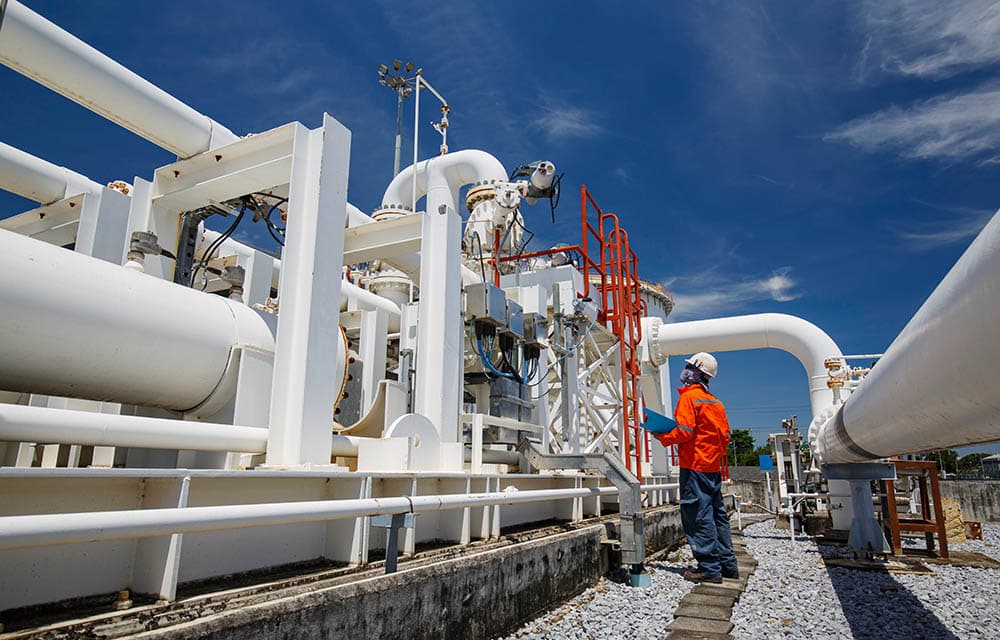 4. Employer
Employers who hire oil rig welders have a massive impact on what the welder makes because oil rig welding is a specialized skill. For example, a company that hires a welder for a new drilling platform will pay more compared to a company hiring an oil rig welder to replace an old piece of equipment.
You can have the same qualifications as any other oil rig welder but if you're employed by a company that pays higher wages, you're also likely to earn more income. It's true when it comes to working in the oil industry. The larger well-known companies have better-paying oil rig welding jobs.
Do Oil Rig Welders Receive Bonuses and Benefits?
No! Oil rig welders don't receive bonuses or benefits, such as health insurance and retirement because their jobs are subcontracted. Also, they don't have payroll deductions.
---
Final Thoughts
If you're a welder looking for a new career, one of the most sought-after jobs right now is that of an oil rig welder. Whether you're just getting started or have many years of experience under your belt, oil rig welding can be a fun and lucrative career.
Usually, oil rig welders work on an offshore oil rig for 12 to 18 months at a time. As an oil rig welder, you may also need to travel to different offshore oil rigs depending on the project you are working on. Generally, the pay is also good as seen above.
---
Featured Image Credit: somkhuanfoto, Shutterstock