How Much Do Structural Welders Make? 2023 Salary Statistics
Last Updated on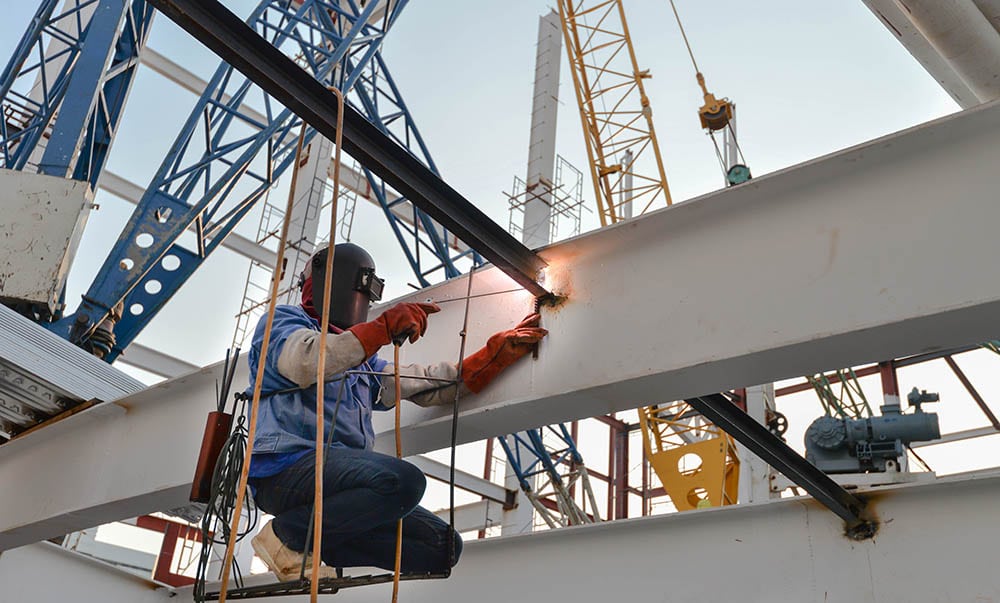 Do you know how much money structural welders make? You will be surprised to discover the salary statistics of structural welders.
Structural welders weld structures. These days, it is one of the most sought-after job opportunities in welding.
Structural welding professionals are not restricted to only working on construction sites. They can spread their wings in different sectors. In this guide, we will discuss the average salary for a structural welder.
---
What is Structural Welding?
Structural welding is a manufacturing process used by several industries. It is also called structural fabrication. In this process, large, heavy, and unwieldy components must be joined or connected. It is used in the construction of ships, bridges, skyscrapers, and buildings.
Structural welding is part of the many modern manufacturing processes. They include:
Manufacturing
Engineering
Construction
Manufacturing Technology
So, who are structural welders?
Structural welders (also known as structural fitters) are skilled craftsmen. They assemble, install, and repair steel, wood, and concrete structures. They often work in factories, shops, or construction sites.
Most structural welders specialize in a particular field. Some specialize in pipefitting, pipe welding, or structural steel welding.
Structural welders also work with engineers. They design structures that are safe and meet structural standards. To do this, they use computers to take measurements, plan designs, and construct models.
Usually, structural welders work outdoors in all weather conditions. They often work on high buildings, where the risk of falling or injury is high. Their work can be tiring, dangerous, and stressful.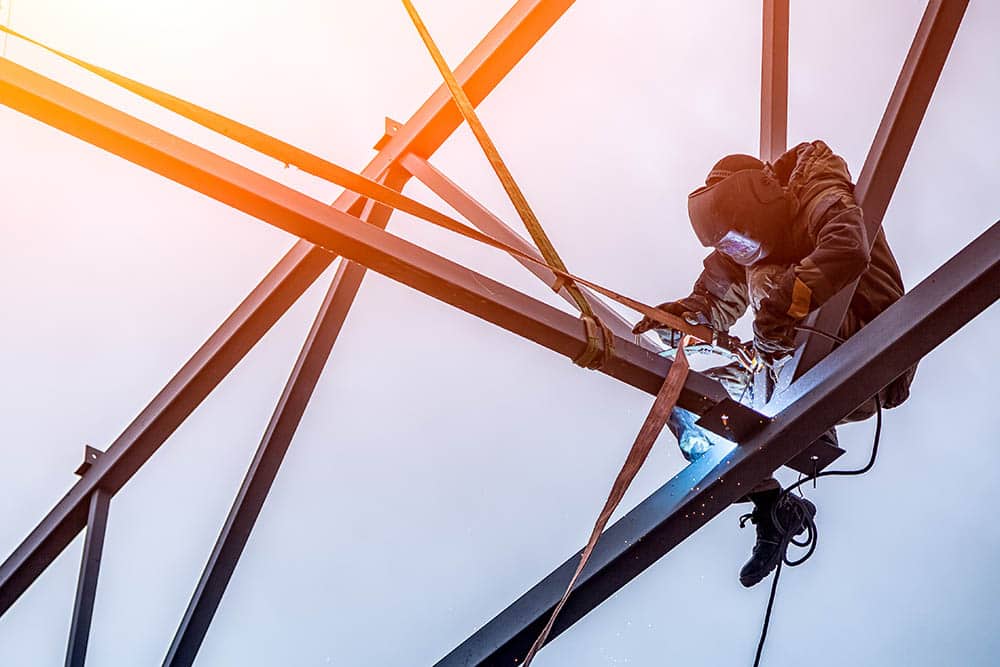 Average Structural Welder Salary
Are you planning to become a structural welder? Well, it's not only about earning an average amount of money to spend on things you want. This job will give you pride and security to secure your family's financial future.
Here is a breakdown of the average salary of a structural welder.
Hourly Wages
Structural welders make a reliable income. According to The US Bureau of Labor Statistics, they earn a median hourly wage of $20.79.
Daily Income
Structural welders work eight hours a day. But they can be paid overtime. Their average daily salary is $166.32.
Weekly Earnings
According to the Department of Labor in the US Bureau of Labor Statistics, a structural welder's average salary is $831.60 a week.
Monthly Salary
If structural welders work for 160 hours a week, they will earn an average salary of $3400 per month.
Annual Salary
A structural welder makes about $48,000 a year, according to the Occupational Outlook Handbook. Also, structural welders can choose to work part-time or full-time.
What Factors Affect the Salary of a Structural Welder?
Although the salaries of structural welders vary, some common factors will affect these salary statistics. Let us look at them.
Educational Background
Education is crucial when determining a structural welder's salary. Structural welders with lower educational qualifications can expect to earn less than those with a degree.
Many industry employers will consider this a negative trait. Nevertheless, college degrees mean more job experience and better skills. Some employers will employ structural welders with no formal education. However, they will expect their workers to have at least a high school diploma.
Experience
Structural welders with more experience have more opportunities to earn a higher salary. Usually, experienced structural welders can earn between $50,000 and $60,000 per year. Less-experienced structural welders earn around $30,000.
Location
Structural welding jobs are found in every part of the world. Many of the structural welding jobs are in the manufacturing, construction, and utility sectors. Those who work near large metropolitan areas will have a higher salary.
You can find a few structural welding jobs in rural areas. But these positions are available in highly specialized areas only.
---
Top 10 High-Paying Cities for Structural Welders in the US
Usually, compensation for structural welders depends on the hours worked on each project. Structural welders are often hired by large companies on contract. They're not hired at construction sites or by manufacturers directly.
Their pay also depends on the size of the project, complexity of the work, materials used, and any overtime involved.
So, what are the top ten highest-paying cities for structural welders in the US? The best locations for structural welders are places that have a vast demand for them. They should offer lucrative job opportunities and have a favorable cost of living.
| | | |
| --- | --- | --- |
| CITY | AVERAGE ANNUAL SALARY | AVERAGE HOURLY SALARY |
| Oakland (California) | $52,748 | $25.36 |
| Hayward (California) | $51,642 | $24.83 |
| Concord (New Hampshire) | $51,166 | $24.60 |
| Seaside (Oregon) | $49,619 | $23.86 |
| Seattle (Washington) | $51,295 | $24.66 |
| Wasilla (Alaska) | $52,508 | $25.24 |
| San Jose (California) | $53,362 | $25.65 |
| Santa Cruz (California) | $50,285 | $24.18 |
| Sunnyvale (California) | $50,874 | $24.46 |
| Tanaina (Alaska) | $52,509 | $25.24 |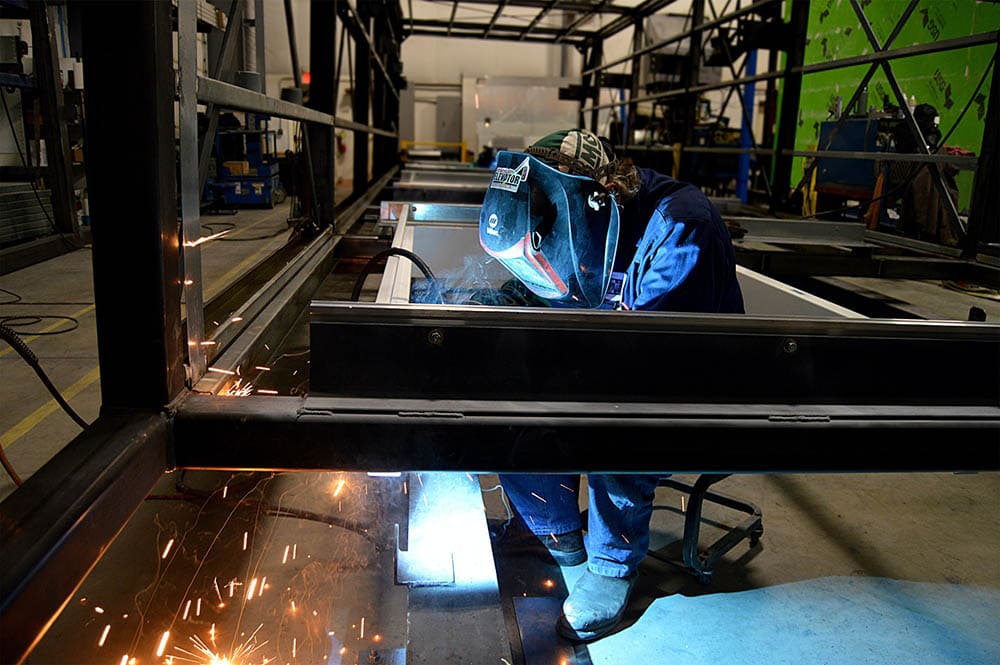 Do Structural Welders Make More Money?
You've probably heard of structural welders, but do you know that they make more money than other welders?
The US Bureau of Labor Statistics states that structural welders make an average of $30 an hour, or $56,000 a year. It is higher than many other types of welders, such as pipe welders, who earn an average of $20 an hour or $40,000 a year.
Structural welders make more money than other types of welders because they usually work long hours. Usually, they are minimum wage workers who work overtime shifts.
Do Structural Welders Receive Bonuses and Benefits?
Yes, they do. Becoming a structural welder can help you earn extra perks. Structural welders receive many benefits and bonuses throughout their careers.
Structural welding is one of the most rewarding careers in the construction industry. Usually, when searching for a new career, you think about earning more money. But, when you think of becoming a structural welder, consider the possibility of having extra benefits.
Benefits and bonuses help structural welders be more successful in what they do. Therefore, it is crucial to understand all these. The following are the main benefits of becoming a structural welder.
Life insurance
Health insurance
Paid time off
On-site gym
Referral program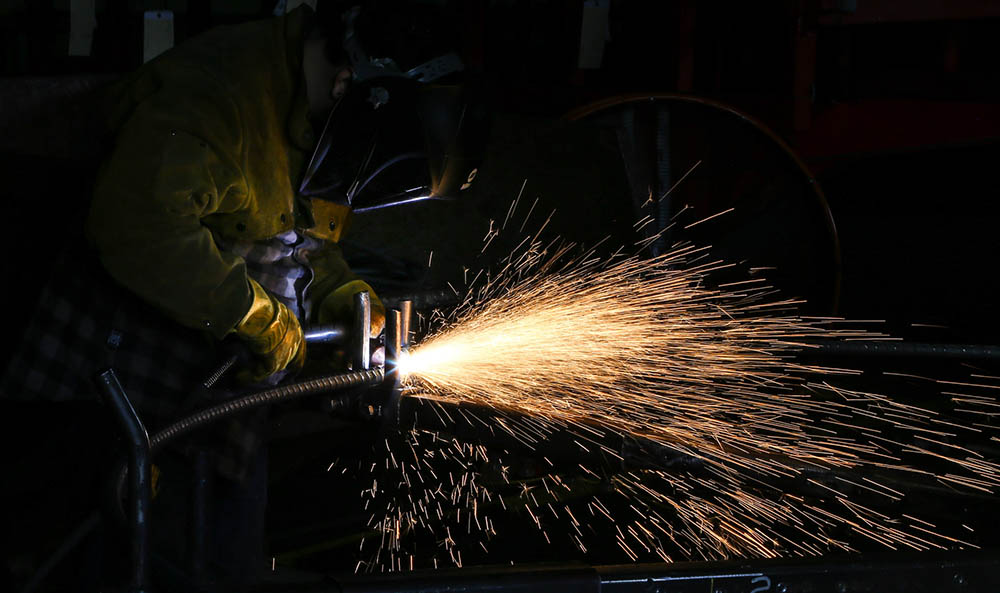 How Do You Become a Structural Welder?
If you are interested in becoming a structural welder, there are several requirements to take into consideration. Being a structural welder can be highly rewarding, but it is not always easy to become one.
Here are several steps to follow if you are looking to become one.
Get a High School Diploma or GED
If you want to work as a structural welder, the first step is to get a high school diploma or GED. If you are in school, you must pass an entrance exam or test. The welding institute or school you plan to attend may have a list of what you must have and will probably perform some assessments.
Attend a Trade School, Community College, or an Apprenticeship
Do you want to be a structural welder? Then, you must go to a trade school, community college, or an apprenticeship.
Trade Schools
They specialize in training skilled workers. In a trade school, there are two-year programs, and their curriculums include what employers need.
Community Colleges
Here, you will attend a two-year program. It is designed for people with high school degrees or GEDs and wants to upgrade their skills. Some community colleges have training programs for skilled trades. However, they are rare and lack resources.
Apprenticeships
Usually, you pay for the apprenticeship. It lasts three or four years. You work full-time as an apprentice and attend classes at night. In addition, you should work during the day in a job related to welding.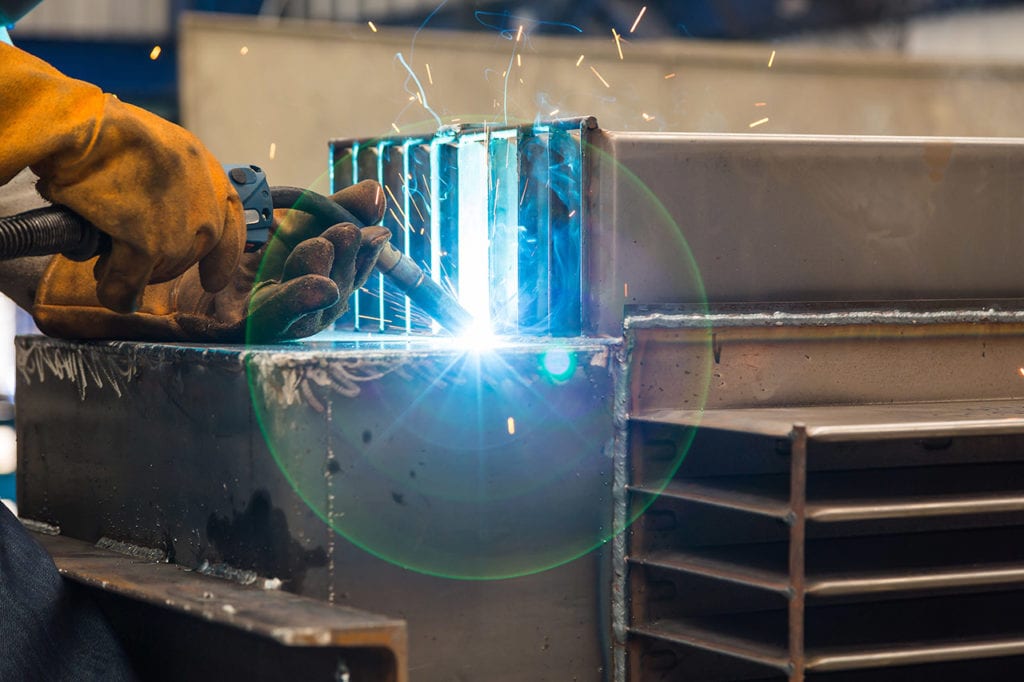 Acquire Certification from the American Welding Society
One of the keys to success for structural welders is certification. A structural welder needs a certificate from AWS (American Welding Society). It is a nonprofit organization run by the welding industry. AWS certifies that welders have the knowledge and skills necessary to perform their work safely.
Structural welders must pass a written and practical exam to get AWS certification. To become a structural welder, you need training from an accredited school and pass a welding test.
To become certified, you will need to take and pass all the tests in structural welding. These tests include various types of welding. They include:
SMAW (stick) welding
GTAW (TIG) welding
GMAW (MIG) welding
---
Final Thoughts
Structural welders are involved in the repair and fabrication of metal structures ranging from commercial buildings, bridges, pipelines, and more. They weld them together by using rods made of steel or any alloy.
Their work is harsh and laborious dealing with extreme weather conditions, such as rain, snow, and strong wind in addition to traveling a lot. Structural welders can earn a decent salary if they become experts in their field of specialization. As seen from the salary statistics, it is a worthy venture.