How to Become a Certified Welding Inspector (2023 Guide)
Last Updated on
Did you know that every welding project, especially in major commercial and industrial sectors, requires a certified welding inspector? The welding inspector is charged with the mandate of authenticating that the structure is sound, giving the necessary amendments and recommendations.
Additionally, a welding inspector can be in charge of a team of welders carrying out a particular project. In such a position, he or she ensures that all the duties and tasks are done according to set standards. They also deliver rigid guidelines about the project to the team, thus ensuring every part of the project runs smoothly.
Therefore, right from the start, it's essential to master a certified welding inspector's roles and responsibilities.
---
Roles and Responsibilities of a Certified Welding Inspector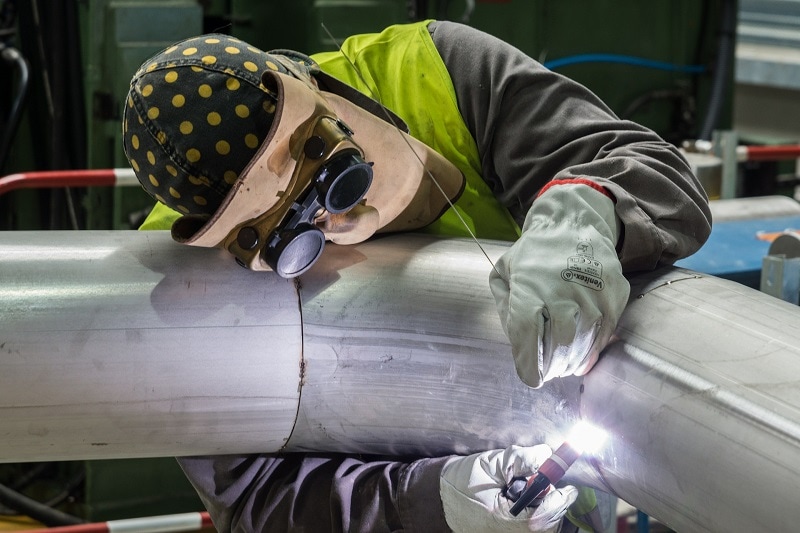 If you aspire to become a welding inspector, what are the roles and responsibilities you expect to play in a specific company?
Welding tickets issuance to all team members working on a certain welding project
Stating expected safety and health guidelines and regulations that all workers must adhere to
Inspecting workers and work station cleanliness
Verifying all materials used in a particular project to ensure they meet set standards and certifications
Ensuring the workers perform tasks only when the weather is acceptable, which is part of the safety regulations of welding
Checking on preheating, which must be in accordance to set standards
Marking every weld with identification to authenticate its sturdiness and adherence to set welding rules
Performing necessary tests on all welding equipment and set aside those that need servicing and those that are good for the job
Utilize stress equipment to perform tests on joints or welds, noting if they can withstand future pressures or not.
Inspect all welds to be in accordance with welding code set dimensions.
Inspect all repair work the team does to correct any welding mishaps noted during the inspection.
Offer assistance to welding staff, which enables all jobs to be at per with set rules and regulations.
Table reports and evaluations of all inspections and tests done on a specific project together with outcomes of each.
Once you are aware of the roles you are bound to undertake as a welding inspector, the next step is familiarizing with the qualifications that you need to get you there.
Qualifications Needed for a Certified Welding Inspector
A certified welding inspector's test is crucial and not open to all. To take the test, you must qualify for it and get authorization from the AWS (American Welding Society). It's the AWS that issues a welding inspector's certificate after passing the test.
But, how can you qualify for the test? The only way to do so is to have the required experience and educational background set by the AWS. But wait, there's more. If you have more education, you don't need as much experience to qualify for the test.
It's worth noting that this works both ways. For example, if you have 10 years of welding experience, you can apply for the test with a trade school certificate.
However, if you don't have much experience and the needed education, you can still apply for the test. But, the catch is that your passing mark is set higher. You must score 72% or more to get a welding inspector certificate from the AWS.
Is it mandatory to have this certificate to work as a welding inspector? Yes, because most companies have this as the highest priority of any inspector they want to work with.
Thus, before you apply to take the certified welding inspector exam, it's best to evaluate if you meet the qualifications. If you don't, you have options to upgrade your education, get more experience, or take the test to score above 72%.
Also, note that apart from the exam, you have to undergo and pass an eye exam. Since welding requires you have good vision, this is part of the set qualifications by the AWS for aspiring welding inspectors.
Once you take the exam and excel, you can proceed to apply for a job as a certified welding inspector.
---
The Journey In How To Become a Certified Welding Inspector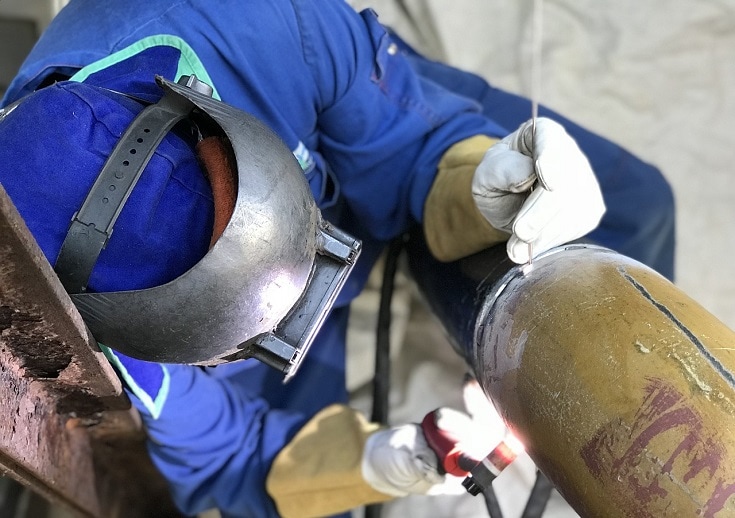 How to become a certified welding inspector with an authentic AWS certificate starts by meeting the qualifications mentioned above. After you gauge your ability to qualify, next is preparing to take the three-part exam.
Certified Welding Inspector Exam
As stated earlier, the AWS is in charge of the exam you must take in the first step in how to become a certified welding inspector. There are three roles you play in this field including:
Certified Welding Inspector
CAWI (Certified Associate Welding Inspector)
SCWI (Senior Certified Welding Inspector)
All three are roles you can play as a welding inspector but vary in qualifications and the exam to take. Choose the one that bests suits you and start the preparation process today.
The exam includes getting certification done throughout the year at numerous test sites. The good news is that you will have ample time to prepare before you take your exam. When sending in your application, note that the exam charges vary depending on your membership status at the AWS.
AWS members paid $1070 for the exam as of 2020, while non-members had to part with $1325. But, before you pay, check your education and experience qualifications together with an eye exam.
A certified welding inspector exam covers 3 areas, namely:
Part A- Fundamentals
Part B- Practical applications
Part C- Code Application
Part A: Fundamentals
You get a booklet containing 165 questions in the exam room that you need to answer in the set time. Given the high number of questions, you must answer as fast as possible and be sure to cover all of them. The questions cover various parts of welding, including:
Duties of a welding inspector
Procedures and processes followed by a welding inspector
Different designs of welds and joints
Welding safety rules and regulations
Best joints and welds testing methods
Different welding processes
Welding calculations
Part B: Practical Application
Be ready to go through different welds in this practical part of the exam. It tests your ability to note which is done correctly and which has faults that need mending. You'll need to perform a visual inspection of the job and report its adherence to set rules and regulations.
As you prepare for the practical exam, be ready to use tools and welds you'll use when answering 46 exam questions. Also, make sure you have an inspection tool kit for accurate welds measurements.
Part C: Code Application
This part deals with different welding codes and your ability to pinpoint, grasp, and use the data in a welding project. The good news is you can use varying welding codes since you don't have a closed book exam. There are about 65 questions to cover, and it's best to choose a book that can be of use later in your career.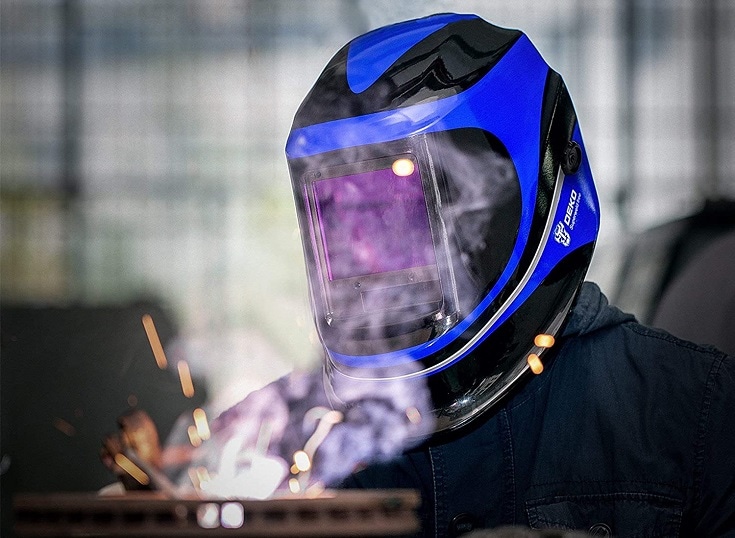 Preparing for the Exam
The certificate for the welding inspector exam is broad, covering the 3 parts mentioned above. These 3 parts don't have fewer than 40 questions and call for ample preparation before sitting for the exam.
As stated earlier, the pass rate must be 72% above if you don't have enough experience or higher education. It can be a challenge even with these requirements met if you don't take time to study.
Once you opt to take the exam, start reading and doing practical months in advance. The good news is that the exam is available all year round and you will have sufficient time to get ready. Start by creating a timeline of when you want to take the exam and work backward.
Besides taking time to study, read broadly. You must cover all your bases since you don't know what to expect in the exam room. It's best to cover all areas than not be prepared at all for a certain topic. It's like reading for any comprehensive exam while covering the whole course.
To note what you know and what needs refreshing, test yourself. On the AWS website are different free test samples you can use on this part. It gives you a chance to see what the exam covers and what you must read on to pass the test.
Once you're done with the evaluation of your knowledge, you can study for the upcoming exam. Prepare a study plan in advance that covers every area and rate what you need to learn afresh and what requires refreshing. You might land on new topics that you've never heard about and need to master.
All in all, ample preparation is key to scoring the required marks to get your welding inspector certification.
Exam Application
Get the application form from the AWS website. By now, you have a date in mind when you want to take the exam. Fill in all the details and send it through mail 1½ months before the chosen date. Remember to include the application fee depending on your membership status at the AWS. Also, indicate the form of welding you want to focus on once certified.
Choose a Testing Site
Another crucial part of the application form is selecting your preferred exam site, and it's best to state the most convenient site. You can give 3 options since the AWS is flexible and conducts exams all year round in numerous parts of the country. Once the application is sent, keep checking to see the site chosen by AWS and make the necessary arrangements.
Do you meet all the education and experience requirements for the exam? Are there are any changes you can make before the exam date? Evaluate what you can complete in the given time because it can help you when it's time for the exam. Remember, the more experience and education you have, the more chance you stand of being certified.
Not to mention, the additional experience and education can be beneficial as you study for the exam. It'll cover both written and practical tests. If you can, head over to the vocational school and undertake a certificate in welding. It's the best way to refresh what you know while learning new concepts in the industry that will be in the exam. Also, the additional certification is a boost to your educational qualifications.
The Day of the Exam
On the day of the exam, answer all three parts to the best of your knowledge, without skipping any question or practical test. The basic passing score is 72% and above, plus a vision test. With both in the bag, you can expect a welding inspector certificate from the AWS.
Remember, you can take the exam as many times as you need which gives you time to gain more experience and further education. The fact is less than 30% of inspectors pass the test the first time, but it gives you an insight into what it covers.
---
Welding Inspector Certificate Renewal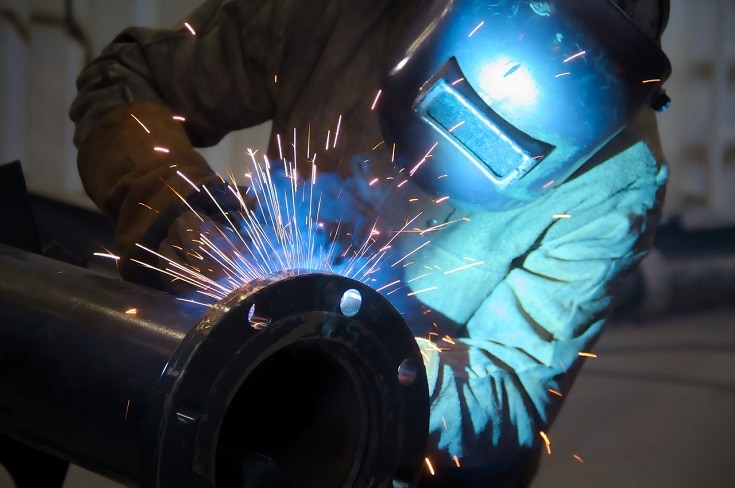 Now that you have your welding inspector certificate, note that it only lasts for 3 years. Once that time elapses, you must renew it as part of the AWS rules and regulations. As an AWS member, you only need to pay $445 for the renewal while a non-member parts with $660. Thankfully, there are no exams for renewal, only the fee.
Renewal application forms are available at the AWS website and must be submitted to the Certification office. Be sure to submit your renewal application at least 1 year before the current one expires. If not, make sure you do so 2 months to the date.
Expected Salary of a Certified Welding Inspector
Given the strict qualifications of becoming a certified welding inspector, is it worth it? How much do you expect to earn once you pass the exam and get certified?
The expected annual salary of a certified welding inspector varies. You can earn between $49,104 and $65,939. While this is the expected salary, it can go higher or lower, depending on your work.
The good news is that you can start preparing for the exam to get your certificate as soon as possible and be on the right track to landing this job.
Certified Welding Inspectors Misconceptions Dispelled
What are some of the misconceptions to note about certified welding inspectors' roles and responsibilities? Once you master these, you can know what to do and what not to do once you get your certificate.
1. Advanced knowledge in metallurgy
Must you have an advanced knowledge of all metals and alloys used in welding? No. Certified welding inspectors need to have welding experience but not a degree in welding engineering, focusing on metallurgy. It means you can apply for the exam without any worry, granted you meet the experience and education requirements.
2. You are the final say in a welding project or to authenticate welding team members
To qualify team members of a welding team, you need to have advanced knowledge in set codes such as D1.1. It's mostly the turf of a certified welding inspector, but anyone with intimate knowledge of the codes can do the same.
3. All you need are technical skills
While understanding everything about welding, welders, and welding projects is crucial, it's not all that matters for a certified welding inspector. As one, you must be an excellent communicator for the job to run smoothly. Communication is vital when relaying expected codes and reports, including changes to make on a particular project.
4. Vision is all that matters
When taking the exam to become a certified welding inspector, you must undertake an extensive eye exam. However, this doesn't mean proper eyesight is all you need to judge a project. There are many other tests and examinations you must conduct on a weld to evaluate its state.
With these misconceptions dispelled, now you can progress to becoming a certified welding inspector.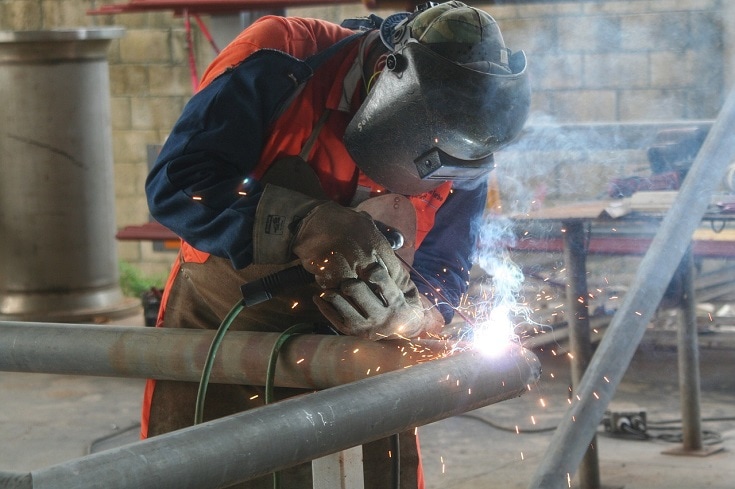 ---
Conclusion
As a certified welding inspector, you can advance in your career and work with numerous companies in the welding field. The certification gives you a chance to test your abilities for the job while learning new concepts.
With higher education and more extended experience, you stand a higher chance of getting the certificate, but anyone with welding knowledge can apply. All you need is to pass the exam and get positive results on your vision test.
We hope enjoyed learning how to become a certified welding inspector. Feel free to share our guide!
---
Featured Image Credit: ALPA-PROD_Shutterstock