How Much Do Welding Inspectors Make? 2023 Salary Statistics
Last Updated on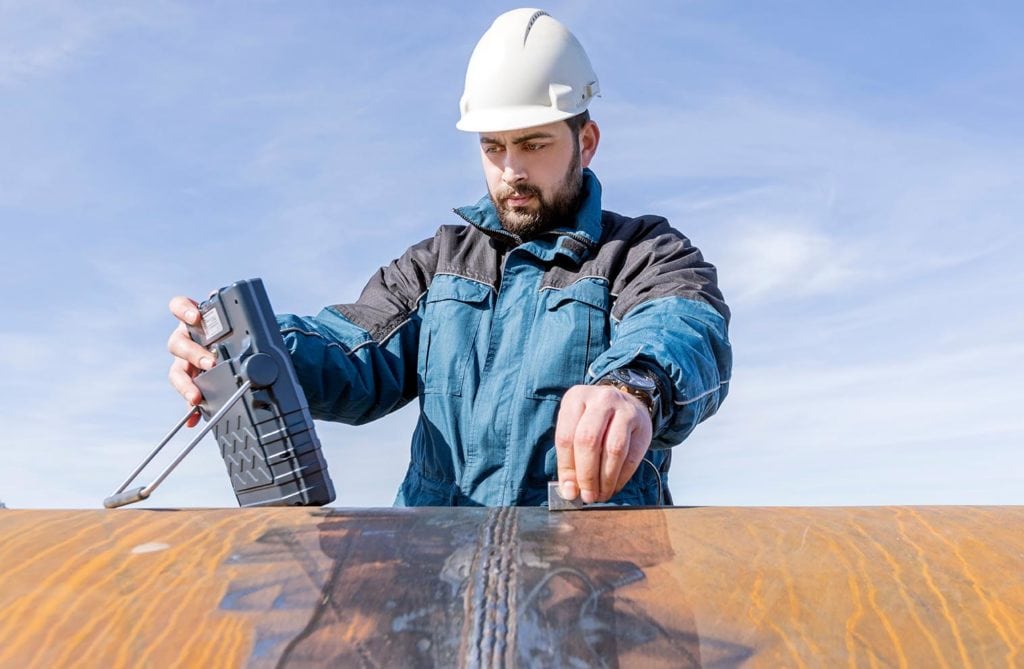 If you are enthusiastic enough to want to know how much do welding inspectors make, then it is highly likely that you want to make a career out of welding (or you are already learning the ropes). So, let us get right into what a day in the life of a welding inspector looks like today. The welding inspector post requires you to be versatile and hands-on because one moment you are in the office, and the next, you're out in the field interpreting blueprints, drawings, and transferring theory into practice.
A welding inspector's daily duties are usually filled with numerous responsibilities alongside maintaining their industry's safety standards. A failure by a welder to detect a faulty or defective weld may pose a significant safety risk. For this reason, a welder is required to undergo rigorous processes before being certified and licensed to operate.
Given the significance of a welding inspector's job, it is evident that a trained and licensed welding inspector's salary should be in six figures. This hypothesis is according to S.I. Certs, a digital training school in weld inspection.
---
How Long Does it Take to Become a Welding Inspector?
To become a Certified Welding Inspector (CWI), one must pursue a welding certification course (CSA W178.2). The course is conducted in three levels and equips welders with the requirements needed to be certified, including defining the principles of practice and maintaining certification. During the course, welders are trained in the theory and application of visual inspection regarding welded assemblies. Welders must also pass a CWB Group Practical and theory examination.
1. Certification as a Level 1 W.I.
Candidates need to meet requirements in either (a), (b), or (c). Here is an overview of the requirements
(A). At least 1 year of experience in one or more areas such as layout and fitting, welding inspection, welding supervision, welding inspection, and welding testing.
(B). Completed a recognized course successfully in the fundamentals, principles, and practices of welding, quality control, and inspection of welding, with a significant portion of the training focused on practical application.
(C). Acquired at least 6 months of experience in one or more of the areas mentioned in (A). A candidate also needs to have completed a recognized course in the fundamental principles and practices of welding, welding inspection, and quality control.
2. Certification as a Level 2 W.I.
A candidate must have at least 2 years of experience as a Certified Level 1 W.I. undertaking welding inspections under a qualified supervisor.
3. Certification as a Level 3 W.I.
At this level, candidates must have at least 4 years of experience as a Certified Level 2 W.I.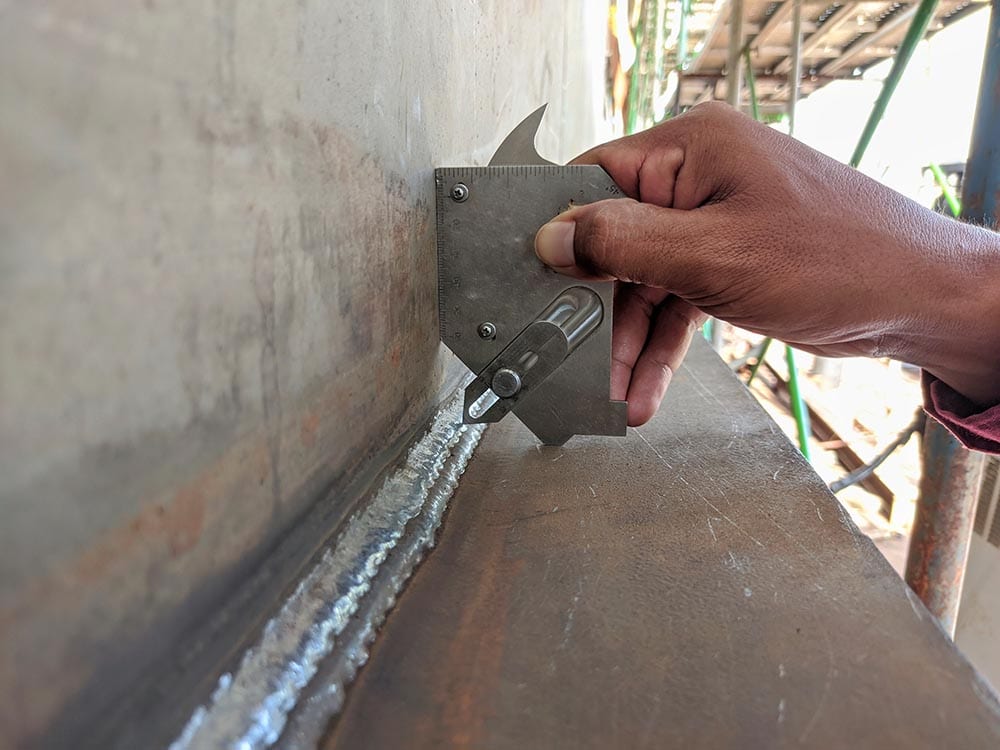 When Do Welding Certifications Expire?
Welding certifications are usually valid from 6 months to 3 years. Below is the validity of different certifications:
Employer Certifications: 6 months
American Welding Society: 6 months
American Society of Mechanical Engineers Boilers and Pressure Vessels: 1-3 years
American Petroleum Institute- Metallurgy and Welding Inspector: 3 years
How Much Does a CWI Make in an Hour?
According to PayScale, a reputable U.S.-based research organization, CWIs earn a median annual salary of $73,395 or $31.19 per hour. This study was conducted on a sample size of 752 welders who voluntarily declared their salaries. The study further reported the top earners took home pay of as high as $43.42 per hour while the lowest earners banked as low as $13.94 per hour.
(AWS) also tabled a report which stated that CWIs willing to travel around the country doing contractual work could make up to $75 per hour. CWIs who preferred working steadily with the same company should expect to make around $35 per hour.
The AWS also notes that most welding inspectors' current wage range between $21.88, the 25th percentile, to $30.05, the 75th percentile across the United States of America. They further predicted that new job openings for novice and seasonal welding inspectors would increase by 6% by 2026. The 6% growth rate will translate to the creation of around 21,600 new jobs. The hourly pay is also set to increase up to $72.47 per hour for the experienced and $35 for the beginners.
Regional Wages
According to a report released by Indeed in mid-January 2021, hourly pay for welding inspectors varies significantly between regions. CWIs in the western areas, such as California, make over $31.73, while those in Hawaii make at least $25 per hour.
CWIs in the Midwest regions make varying amounts, with hourly rates reaching $32.21 in Illinois, while the lowest earnings in the region were $21.63 per hour in South Dakota. Welders in the southern region make $25 and $34.61 in Louisiana and Washington D.C., respectively. CWIs in the northeast region earn $25 in Maine, while those in New York secure $35.57 per hour.
Why Is There A Wage Discrepancy Across The Regions?
CWI inspectors may earn more depending on the industry that employs them. A recent labor pay statistics report from the U.S. Bureau of Labor Statistics showed that CWIs in the electric, power, transmission, and distribution industry were the best paid. This group was closely followed by those in the scheduled transportation industry who inspect airplanes.
A CWI is also paid differently between regions because of the cost of living. CNN Money's Cost of Living Calculator revealed that a CWI earning $58,000 and living in Louisiana would be required to make around $140,000 in New York to enjoy a similar living condition. The same CWI would need to make approximately 54% more to sustain the same lifestyle in Washington D.C.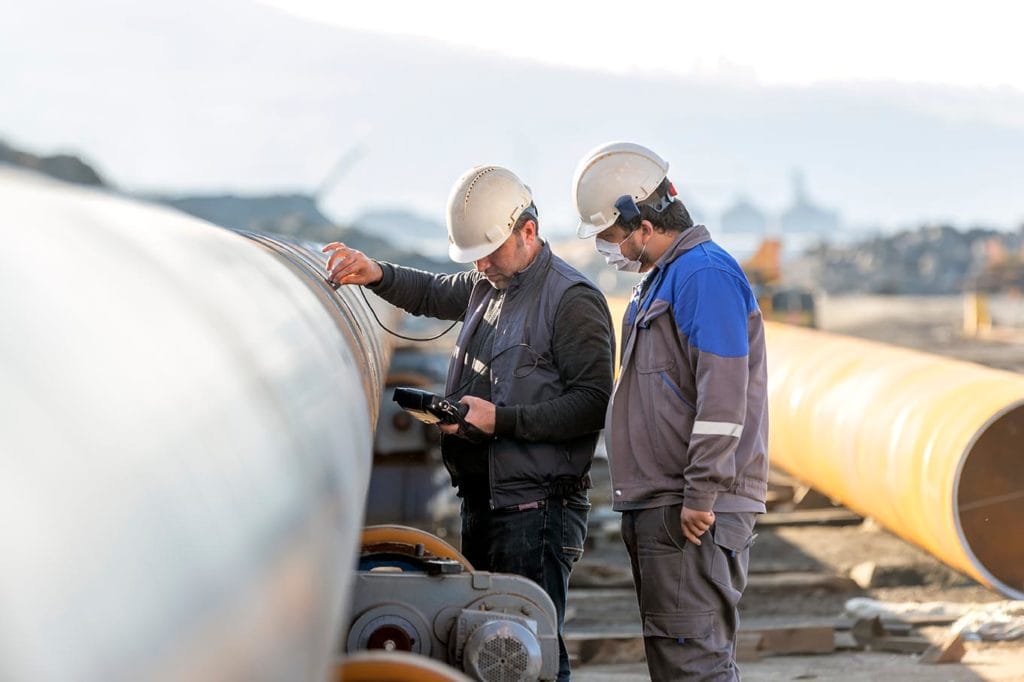 Advantages of Hourly Rate
Salary fluctuations lead to more money
Extra pay for overtime
Flexibility
Insurance cover
Disadvantages of Hourly Rate
No guarantee of income per month
Wage is lost if CWI fails to work or works for fewer hours
The frequency of jobs are not guaranteed
Conclusion
Over the years, welding has employed millions of skilled and semi-skilled laborers. This industry has provided a source of income and livelihood to these laborers. Governments and private sectors are also currently implementing several projects which will demand massive human capital. With such implementations, new job opportunities will be created, giving rise to the per capita income and GDP in the long run.
We hope you have enjoyed our guide on how much welding inspectors make.
Check out some of our top trending posts: