Underwater Welding Resources (Books, Training Manuals & More)
Last Updated on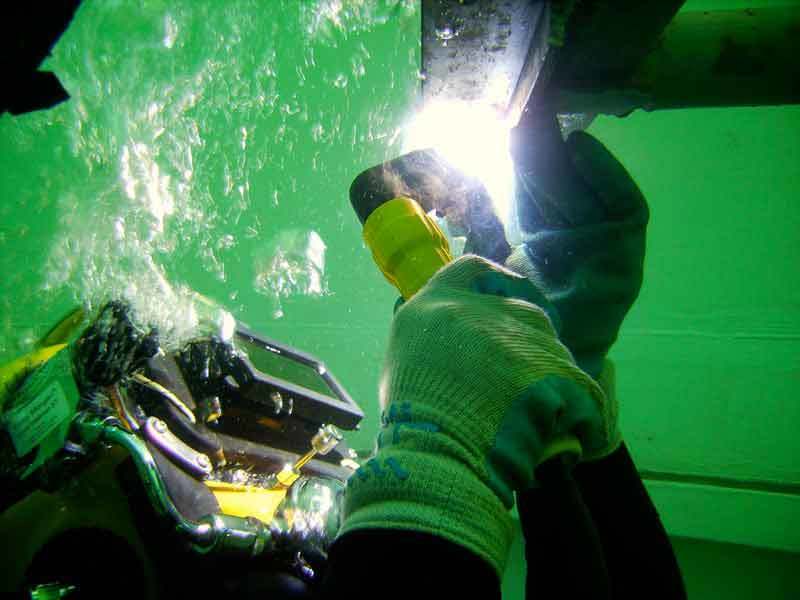 Here are some tools to make you more effective, productive and skillful in the job at hand. Don't drown in the unknown – use what's available to you to succeed as an underwater welder!
Underwater Welding Books & Training
These written resources contain applicable, essential information to anyone considering an underwater welding career. Along with technical information, you'll learn from the experiences of commercial divers, business owners and other perspectives.
Underwater Welding Guide: Written by Water Welders' founder, this comprehensive resource prepares you for training to become a professional commercial diver. From researching underwater welding schools to earning certifications, you'll swim into your career with ease.
Underwater Wet Welding: A Welder's Mate: Discover the history, terminology and techniques behind underwater welding through the eyes of David Keats, an expert in the welding industry and owner of Weldcraft Pro.
Into the Lion's Mouth: The Story of the Wildrake Diving Accident: Researched and written by a former commercial diver, this true story uncovers the layers of corruption, greed and mystery of what was supposed to be a routine dive back in the late seventies.
The History of Oilfield Diving: Offshore commercial diving was almost entirely recreational until the last half of the twentieth century. Since then, divers have jumped into this new arena, pushing the bounds of work depth and adaptation in ways never thought possible.
Trapped Under the Sea: One Engineering Marvel, Five Men, and a Disaster Ten Miles Into the Darkness: Commercial divers go on a cleanup mission under in a tunnel with unpredictable results.
Under Dark Waters: The Life and Distressed Times of a Commercial Diver: Take a journey with Scott, a former commercial diver tells the good and bad of this profession.
American Welder's Society Underwater Welding Code: Provides AWS inspection standards and coding for all underwater welders.
US Navy Cutting and Welding Manual: The US Navy's bible for commercial diver safety and procedures.
How to Start a Commercial Diving Business: There's a lot of maritime businesses out there, but not all of them make money. This guide will help you execute a smart business plan.
Underwater Welding Salary & Risk Factor: Okay, so this isn't a book, but it does give specific and helpful information on income for underwater welders and packs in lots of extras for your career potential in this field!
---
Commercial Diving Insurance
As an underwater welder, you take physical and financial risks everyday, and you need insurance to cover your butt. Here are some companies and organizations to look into if you don't currently have coverage.
Cozens & Dean: Offshore Life Insurance: For UK residents only, Cozens & Dean provides highly competitive, affordable rates for commercial divers in the areas of life, critical illness and income protection.
John W. Fisk: Besides an impressive record of over 60 years, they also provide one of the most comprehensive insurance packages for commercial divers on the market.
---
Mobile Applications
You won't always have your mobile device handy, but these applications can be used extensively in prep work before a job or exam. Increase your knowledge of welding and diving on the go.
Welding
Welding Fundamentals Quiz: Contains hundreds of welding terms and techniques; includes flashcards and a dictionary of terms.
ESAB Welding Parameters: Input your filler and metal measurements – this app outputs the inductance, current, wire feed and voltage settings.
Diving
Scuba Exam (Android | Apple): Includes beginner and advanced terms for serious divers and is great for those studying to earn certifications.
---
Featured image credit: Hydroweld