How Much Is A Welding Engineer Salary In The UK? 2023 Statistics
Last Updated on
Are you an aspiring welding engineer in the UK? Are you wondering what your annual salary range could be? If yes, look no further!
Welding engineering is one of the highest-paid professions in the UK. But it is a specialized field that requires in-depth knowledge of software programs.
This article is your one-stop guide if you want to know about the typical welding engineer salary in the UK. We'll also tell you about perks, bonuses, and benefits. Keep reading to learn more!
---
What Does Welding Engineering Entail?
Before we get into salary specifics, let's first look at what this career line entails. It's crucial if you're new to a role like this. You want to ensure that whatever you're getting yourself into will be a suitable job for you, especially in relation to the earnings.
Here are several duties and responsibilities of a welding engineer:
Design new types of welding equipment or improve existing welding machines
Teach other welders in the industry new welding approaches, procedures, and design changes
Analyze test results to determine if the quality meets required standards
Conduct surveys on welding equipment or procedures
Prepare reports on results obtained from testing or inspections
Coordinate with other engineers on design problems related to welding work
Resolve welding problems by modifying or optimizing existing processes or designing new ones
Develop and maintain welding procedures, including welding electrodes and consumables, preheating and post-heating methods, and other welding processes
Perform quality assurance checks on welders' work and ensure that it meets required standards
Supervise welding procedures to ensure they're flawless
Average Welding Engineer Salary in the UK
The average annual salary for a welding engineer in the UK is £37,500. This figure represents the median salary. Half of the welding engineers earn less than this amount, while half earn more.
Welding engineers in the entry-level positions earn £30,500. The most experienced welding engineers make £50,845 per year.
Below is a further breakdown of this salary per hour, day, and month.
Hourly Wages
The average hourly welding engineer salary is £19.23. This is a starting rate for new welding engineers, and it can go as high as £26.07 for experienced welding engineers.
Daily Earnings
The average daily welding engineer salary is £144. Experienced engineers can receive a high of £186. Entry-level welding engineers are the lowest-paid workers. They earn an average of £117 per day.
Weekly Salary
The average weekly rate of a welding engineer is £721. The weekly salary can be as high as £978 for experienced engineers, and as low as £587 for entry-level positions.
Biweekly Salary
Some welding engineers in the UK receive their salaries every fortnight. They earn an average of £1,563 after every two weeks.
Monthly Salary
A welding engineer in the UK earns £3,125 per month. Entry-level positions attract £2,542. Seasoned welding engineers earn £4,237.
Several factors influence the salary of welding engineers in the UK. It includes the type of company they work for, their experience level, and many more. We'll look at these factors later in this guide.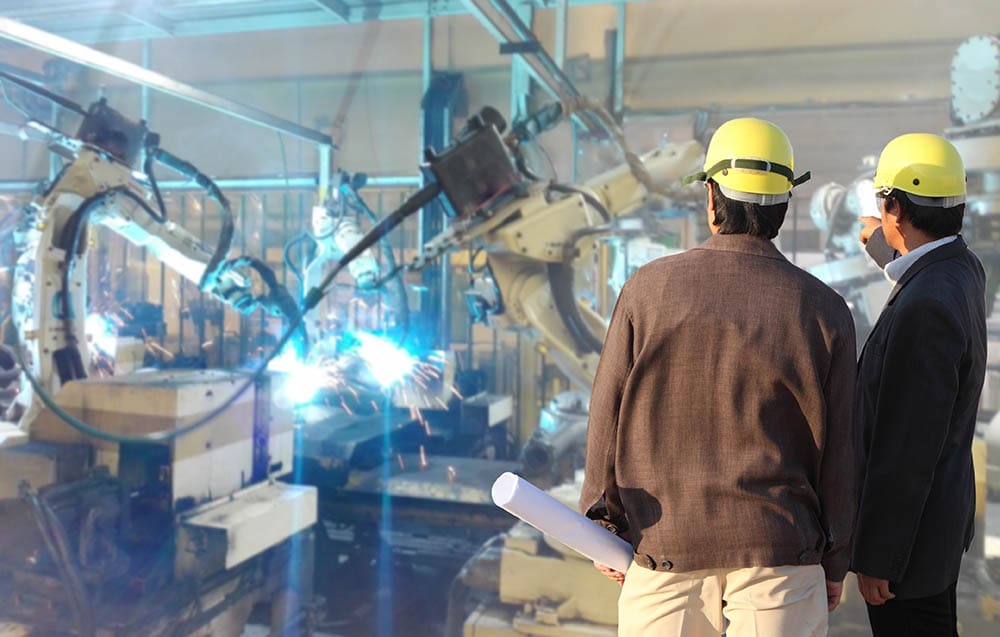 Average Welding Engineer Salary by Region
Here are the welding engineers' salaries for several regions in the UK.
| | |
| --- | --- |
| Region In The UK | Average Annual Salary |
| North West | £48,846.25 |
| South West | £40,372.50 |
| North East | £38,240.00 |
| Eastern | £37,742.36 |
| West Midlands | £35,224.71 |
| South East | £33,272.89 |
| Yorkshire and the Humber | £26,678.55 |
| East Midlands | £20,856.71 |
Factors Affecting a Welding Engineer's Salary in the UK
Before settling for a given salary figure, many factors will come into play. These factors will help you be more informed when it comes time to negotiate your salary.
Experience Level
Experience level is one crucial determinant when negotiating salary as a welding engineer. As you gain more experience and knowledge in the field, you can command a higher salary.
If you have been working for more than five years, your salary can be higher than the national average. But if you are new to the industry or do not have any relevant qualifications, it will be lower than the average.
Here's the summary of welding engineers' salaries in the UK, depending on the experience level.
| | | |
| --- | --- | --- |
| Welding Engineer Career Level | Years Of Experience | Average Salary (Per Year) |
| Junior Welding Engineer | Less than three | £26,540 |
| Mid-career Welding Engineer | 4 to 9 | £37,690 |
| Senior Welding Engineer | 10 to 20 | £51,360 |
| Late-Career Welding Engineers | More than 20 | £57,840 |
Education Level
If you have a postgraduate degree or master's degree, you can get paid more than someone with just a bachelor's degree.
Employers see these qualifications as evidence that you have the necessary skills for the job. That's why they invest more money in them by paying higher salaries.
Company Size
The size of a company can also affects how much a welding engineer earns. It'll also determine your career progression and promotion. Smaller companies offer lower salaries. But they also provide more flexibility in terms of hours worked.
Location
Are you working as a welding engineer in London or any other big city like Birmingham, Manchester, or Edinburgh? If yes, you'll likely earn more than someone working in a smaller town or city.
Bigger cities have more jobs available for welding engineers. So, competition for these jobs is higher. It means employers will be willing to pay more money to get skilled welding engineers.
Do Welding Engineers in the UK Receive Benefits and Bonuses?
Yes, welding engineers do receive bonuses and benefits at work. These benefits include health insurance, life insurance, and pension plans. Some big companies also offer holiday pay.
Besides the basic salary, some employers also give performance-related bonuses for employees that exceed their targets or expectations. These can be paid monthly or annually, depending on the company's policy.
In some cases, welding engineers may receive extra compensation for staying late nights or weekends to get a welding project done.
Benefits vary from company to company. So, it's crucial to ask about these things before accepting a job offer.
What Challenges Do Welding Engineers Face?
As you reflect on salary, it is important to be aware of the challenges associated with the job. First, welding engineers must keep up to date with new technology and developments in welding equipment if they want to remain competitive in the job market.
Training courses are available, but it can be hard one to find time to attend them all due to the busy schedules.
Also, welding engineers must have years of experience before they're considered qualified enough for welding jobs. This can prove to be quite a challenge for beginners, especially in finding welding work as an apprentice or trainee.
All in all, once you have worked for some time and gained the experience needed, you will notice that finding subsequent jobs becomes easier. About in-job training, you can take time off work for a while to do intermediate courses to keep up with technology and new developments in the field.
How to Become a Welding Engineer in the UK
You will need to gain a bachelor's degree in welding engineering from an accredited institution and include a dissertation on the subject of your choice.
You will also need to complete two years of postgraduate studies at a university or similar institution. You can take it as part of a Ph.D. course in welding engineering, but it's not necessary if you already have your degree qualification.
Also, you should have experience working with various machinery, such as lathes, milling machines, and drill presses.
After completing your degree, you can apply for an apprenticeship with an engineering company. Then, move into full-time employment after your apprenticeship period ends.
Welding engineers must have a high level of skill in their field. They need excellent knowledge of metallurgy and chemistry.
---
Final Thoughts
A career as a welding engineer is quite an attractive path to take. As seen, the salary is also quite good provided you attain the required qualification and experience. We hope this analysis will help you decide which region in the UK to start off in based on your experience, knowledge, and abilities.
You may also be interested in: 10 Best Welding Helmets in the UK