How Much is a Welding Inspector Salary in Canada? (2023 Update)
Last Updated on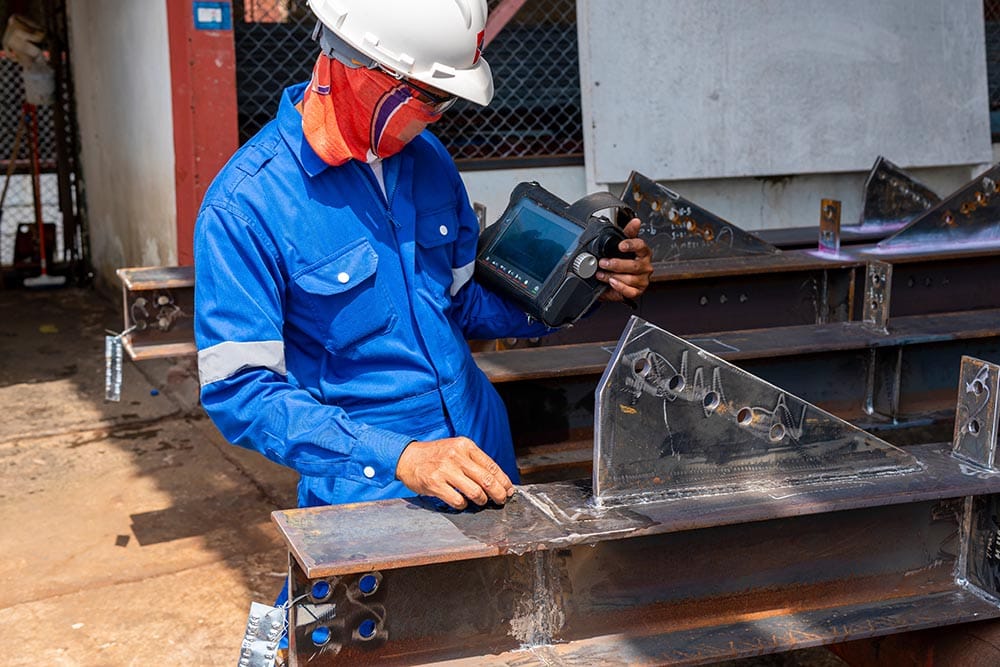 A career as a welding inspector can be an excellent choice. There are great opportunities and excellent working conditions for welding inspectors in Canada. The salary is also quite decent, as shall be discussed in this article.
If you're just starting and want to learn more about this career path, you've come to the right place! This guide will provide you with detailed information about this profession, salary expectations, and other related questions.
---
Duties and Responsibilities of a Welding Inspector
Before we dive into the question of salary, it is important to understand what the job entails by looking at the duties and responsibilities.
Below are the general tasks for a welding inspector:
Perform quality inspections on welds
Verify that welders are using proper equipment and following industry standards
Inspect welding procedures before, during, and after the welding process
Determine whether welders have met all requirements for certification
Track workplace conditions. Ensure they are safe for employees working in these environments
Review drawings and blueprints before the commencement of construction projects
Identify defects such as cracks, incomplete fusion, and porosity in the welded product, determine whether the defects are major or minor, and inform other welders about the defects
Devise new welding approaches
Ensure the welding area is clean and safe
Inspect the strength and quality of completed welds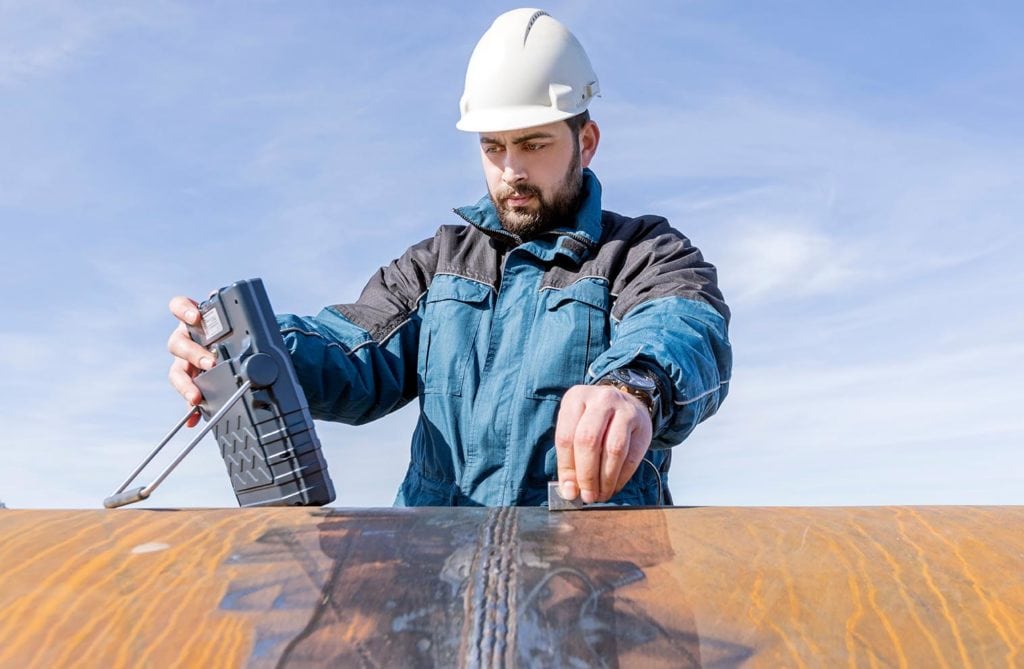 Average Welding Inspector Salary in Canada (Canadian Dollars)
The average welding inspector's salary in Canada is $81,210 per year. Entry-level welding inspectors earn $53,625 per year. On the other hand, the most experienced welding inspectors earn $91,650 per year. Usually, welding inspectors work full time, which is eight hours a day, but some companies may be flexible with hours and schedules.
Here's a breakdown of welding inspectors' salaries in Canada per timing schedules.
Hourly Wages: In one hour, a welding inspector makes $41.65.
Daily Wages: The daily salary varies depending on the number of hours you work. Usually, many welding inspectors work 8 hours, which translates to $312 per day.
Weekly Earnings: Most welders work 40 hours a week, and welding inspectors are no exception. The hours worked per week make up to $1,562.
Biweekly Salary: In some instances, a welder may be paid biweekly, making $3,384 a fortnight.
Average Monthly Welding Inspector Salary in Canada: Many welding inspectors receive a salary at the end of the month. The average monthly salary is $6,768 per month.
Top 10 Highest-Paying Cities for Welding Inspectors in Canada
If you are looking to become a welding inspector in Canada, it's time to learn which cities have the highest salaries in the country.
| | | |
| --- | --- | --- |
| City | Average Annual Salary for Entry-Level Positions | Average Annual Salary for Experienced Welding Inspectors |
| Fort St. John | $74,000 | $137,000 |
| Edmonton | $77,000 | $128,000 |
| Calgary | $58,000 | $109,000 |
| Fort McMurray | $65,000 | $122,000 |
| Grande Prairie | $47,000 | $88,000 |
| Port Colborne | $39,000 | $73,000 |
| Montreal | $55,000 | $103,000 |
| Kitchener | $41,000 | $77,000 |
| Halifax | $29,000 | $54,000 |
| Mississauga | $39,000 | $72,000 |
Factors Affecting a Welding Inspector's Salary in Canada
A welding inspector's salary depends on several factors such as location, experience, and type of work performed. Below shows how these factors affect the income:
Experience Level
The more experience welding inspectors have, the more money they will make. Those with fewer years of experience make less than those who have been in the field for many years.
But this doesn't mean that new workers cannot earn excellent salaries when they begin their careers as welding inspectors. They only need to remain focused on developing their skills. This way, they can advance through the ranks fast to become qualified professionals.
Here are welding inspectors' salaries depending on years of experience.
| | |
| --- | --- |
| Years of Experience | Average Hourly Welding Inspector Salary |
| Less than one year | $25.34 |
| 1 to 4 years | $25.93 |
| 5 to 9 years | $32.00 |
| 10 to 19 years | $33.83 |
| More than 20 years | $38.21 |
Location
Where you live affects your salary. Different regions have different costs of living and demand for welding inspectors. For example, there may be fewer available jobs in one region compared to another area. You may not earn the same amount as someone who works in a location with more employment opportunities.
Company Size
If you work for a large company, you may receive a higher pay compared to someone working for a smaller/startup company. Large companies have more resources available to them, which allows them to pay their employees more than smaller companies.
Education Level
If you have completed a postsecondary certificate program, you can expect to earn higher salaries than one who only has a high school diploma or a college certificate. It's because these programs provide specialized training on how to inspect welds, leading to better job performance and higher wages for qualified welding inspectors.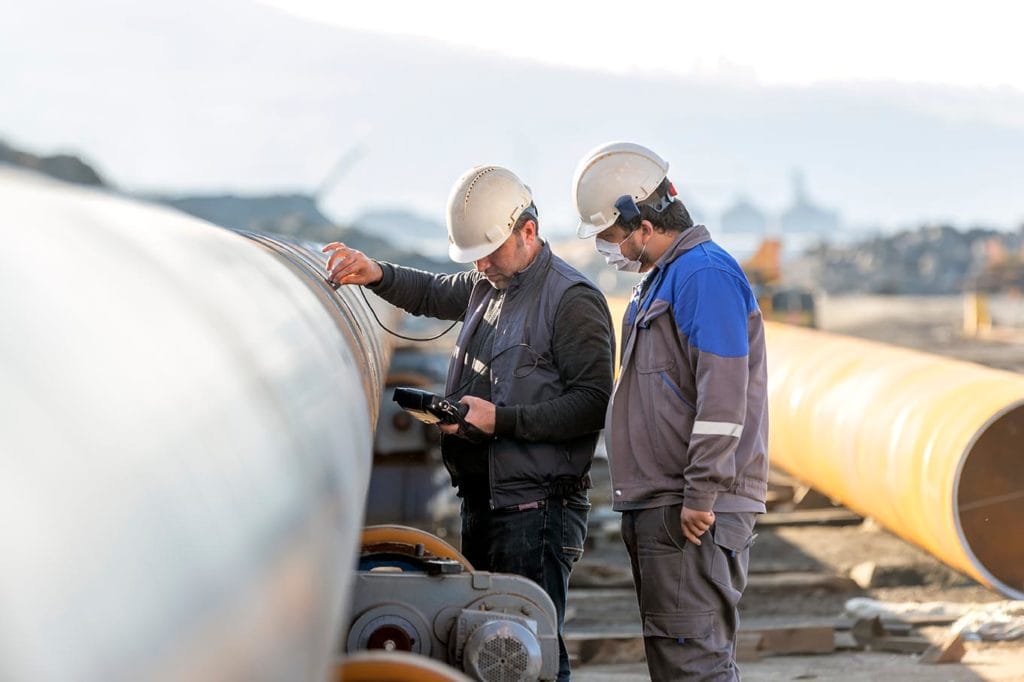 Do Welding Inspectors in Canada Receive Benefits and Bonuses?
Yes, welding inspectors receive benefits and bonuses, but this depends on the company they work for.
Some companies offer medical, dental, and vision insurance to welding inspectors. Others pay them a bonus at the end of the year depending on the number of projects completed successfully.
The bonus is calculated based on the number of hours worked in a certain period. Also, it may be calculated based on the profit made by a company.
Here are more instances that may call for a bonus:
If you have consistently performed well
If your work is free from defects
If you're selected as an exemplary employee by your company or the public at large
If you have done something extra above and beyond what is expected of you
Commanding More Salary Based on Skills
As a welding inspector in Canada, the more skilled you are, the more salary you'll command. Here are several skills you should have.
Communication: Welding inspectors must communicate effectively with others. This way, they can relay their findings and provide feedback on how to improve the quality of a weld.
Detail-Oriented: A welding inspector inspects welds to ensure they meet certain standards. They must recognize defects in the welds. This way, they can correct them on time.
Paperwork: Welding inspectors keep detailed records of all their inspections. With this, they can keep track of problems and make improvements when necessary. For this, there is a need to be computer-literate as well.
Organization: Welding inspectors must be organized to complete all their tasks on time. It includes prioritizing which welds need to be inspected first. Also, they should keep track of where all their equipment is always.
Understand Welding Vocabulary: Welding inspectors assess the quality of a weld. They must understand how to measure and grade. A good understanding of welding terminologies is essential for this task.
What Challenges Do Welding Inspectors in Canada Face?
As we look at the question of earning, it is best that we touch on the challenges that come with the task. The first challenge is the high competition for jobs in this field. There are few opportunities for full-time employment as a welding inspector in Canada.
As with any job, you may need to travel from time to time. It could mean leaving home for weeks or taking overnight trips regularly.
Another challenge that welding inspectors face is having to deal with a lot of paperwork. It takes most of their time and effort. It means that they may not devote enough time to inspecting all the welding jobs well. Besides, this can lead to safety issues later on down the line.
How to Become a Welding Inspector
A welding inspector's job needs attention to detail and an understanding of safety procedures. To get this job, you must be trained and certified. Begin with a high school diploma, then complete a welding course at a welding school before working as an apprentice to gain experience in the field.
Then, consider training as a welding inspector. Many technical training centers offer a one-year certificate program in welding inspection technology. This course prepares you for an inspector certification exam. After getting a welding inspector certificate, you'll become a certified welding inspector. That means you can begin looking for a job.
See Also: How Much Is A Welding Technician Salary In Canada?
---
Final Thoughts
To be a welder inspector in Canada, you'll need to take courses to get the necessary qualifications. There is a lot of competition, and the salary may not be as high at entry levels. But once you are qualified, the potential for salary growth increases.
So, there you have it—a primer on what to expect as a welding inspector in Canada. If you're interested in pursuing this career, let go of the fear and stereotypes you might have. Then, embrace this fulfilling and rewarding career.
---
Featured Image Credit: Thaweesak Thipphamon, Shutterstock